With its white sand beaches, crystal blue waters, and laid-back locals, Naples, Florida, is a different kind of coastal town in the Sunshine State. Sitting along the Gulf of Mexico on the eastern tip of the peninsula, Naples is far from the wild streets of Miami and Spring Breaking crowds of Panama City and Daytona. The city has a reputation for being an upscale retirement community, but families and younger professionals are starting to settle here, breathing new life into Naples.
Though it is a sprawling city, the influx of tourists during the winter months has nudged Naples to become more public transit-friendly. Downtown Naples, home to luxury shopping boutiques and chic dining, is only a few short blocks from the Lowdermilk Beach and Fishing Pier, with plenty to see and do in between.
Getting around town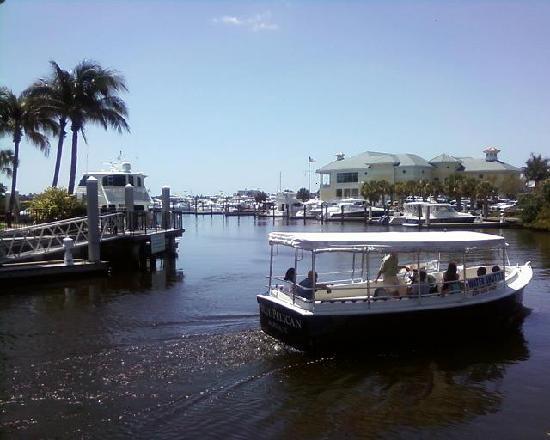 Rental bikes are available at several Downtown Naples locations, including Extreme Family Fun Spot where bikes are available for $5 per hour, or $25 for the day. From its pick-up location, guests can visit nearby Tin City, a family tourist center where visitors can eat, peruse gift items, and even hold "Baby Bobby," a young, 45-pound alligator. The Pier and public beach is less than a 15-minute ride from the rental shop, and front baskets make it easier to pack towels and other supplies.

Naples waterways also provide transportation to residents and visitors, with public water shuttles and docks available. The Naples Bay Water Shuttle costs just $5 per person, and covers the entire day. With 10 locations around the bay, the water shuttle stops at Tiny City, the Naples City Dock near several popular hotels and shops, and Naples Boathouse restaurant. In addition to the shuttle, boat rentals are available at Boat Rentals Naples, or through most hotels and inns.
Try Naples Trolley Tours for a fully-narrated history of the area. Reboarding is also free with daily rate, and the trolley stops at the Ritz-Carlton, LaPlaya Beach Resort, Bayfront Inn, and several other major hotels around the city. The convenience of the Trolley Tours from major area stops to hotels makes it a great way for visitors to learn about the city while having access to different parts of town.
Where to relax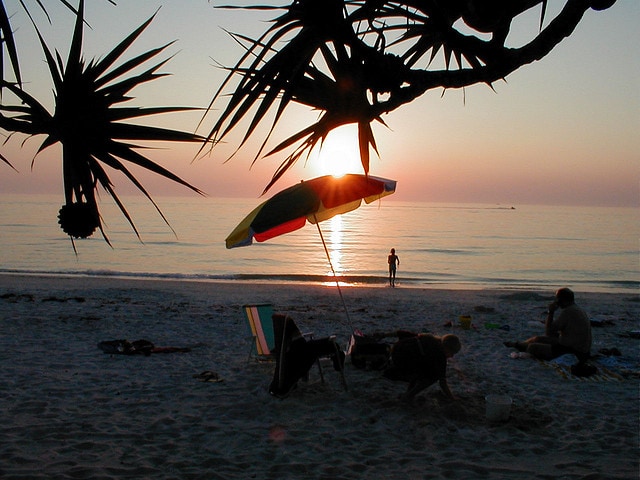 After strumming along the cafes and shops on 3rd Street and 5th Avenue, the waters provide a great respite from the busy downtown.
Located in nearby Naples Bay, Island Sailing offers day and sunset sails far out at sea as well as close to the shores, where you can view the vast array of wildlife, such as Osprey, dolphins, manatees, alligators, and crocodiles. For less crocs, Lowdermilk Beach is a popular spot to fish from the pier or take a dip in the warm gulf waters that turn pink when the sun goes down.
Where to eat
Barbatella serves up delicious classic Italian fare, from veal ravioli to wood-fired pizza to gelato. The authentic pastas and sauces, paired with fine Italian wines, will have you recalling favoloso meals in that other famous Naples.
For a swankier, South Florida meal, Osetra has a younger clientele and a chicer feel than most other late-night spots we poked our heads into. Try the duck breast or the seafood platter, featuring lobster tail and shrimp, and since you're at a champagne and caviar bar, pair what you order with a glass of bubbly.
For true Naples cuisine, try The Dock at Crayton Cove in Naples Bay. The Paradise Coast is as synonymous with grouper as Maine is with lobster. The mild white fish is served best with a waterfront seat at a place like The Dock.
Where to sleep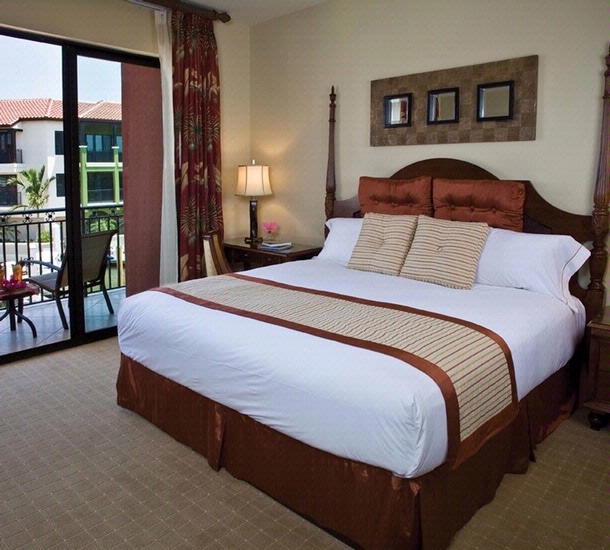 With its share of massive resorts and luxury accommodations, Naples visitors won't have a hard time trying to find a great hotel. The Naples Bay Resort opened in 2008 and sits at the perfect perch by the docks of Naples Bay and a few blocks from downtown. One of the stops on the water shuttle route, the four-diamond resort also offers shuttles to and from downtown and can arrange boat rentals. Rooms are spacious and offer spectacular views of the bay and bright, coastal condos lining the water. There is also an on-site spa, four pools, and several delicious dining options, like the Asian-French fusion restaurant L'Orient.
Across the bay and slightly closer to the beach is the Cove Inn on Naples Bay. The Cove Inn is a more affordable option, and its proximity to public docks and parks makes it a good option for families. The Cove houses The Dock restaurant and is one of the many hotel stops on the Trolley Tour.
Photos: Naples Bay Resort, Josh Hallett, spaceodissey, iodforedeck