Torino is a Northern Italian city far enough off the Rome-Venice–Florence tourist triangle to feel authentic and undiscovered. It has an elegant air, with the prerequisite Duomo, breathtaking baroque squares, and effortlessly chic inhabitants.
The city is also compact enough to navigate with ease. If you think Italians and their cars are conjoined twins, Torino's efficient public transportation and successful bike share program will change your mind. In a country known for its culinary abundance, Torino's gastronomic riches stand tall, so expect a mouth-watering array of divine temptations on your visit.
Getting around town
You can traverse the historic center entirely on foot. To go farther afield, a dense network of buses, trams and a single-line automated metro are at your service. The decidedly un-Mediterranean precision of Torino's public transportation system makes it popular with locals and visitors alike.
Torino's public bike share network is a convenient companion to its functional public transport. There are 116 docking stations around town, so you can pick up a bike, pedal to your destination, and drop it off it at a station of your choosing. The bikes are in excellent condition, thanks to near-constant servicing. Purchase a weekly subscription for 8 Euros with a credit card at any docking station.
A food lover's paradise
1. Torino has a venerable history as one of Europe's leading chocolate producers and is the birthplace of the creamy, hazelnut flavored Gianduiotto. If your chocoholic craving is insatiable, prepare to be seduced. Torino is home to dozens of cafes and shops that feature chocolate in a variety of decadent ways. Savor dark, handmade delicacies at Guido Gobino's boutique studio, or sample the precious confections at the celebrated pastry shop Gertosio, as artistic as they are delicious.
2. The city is known for its venerable café culture and you'll want to share in the tradition. The signature hot drink is the caffeine-charged bicerin. This fortifying combination of chocolate, coffee, and milk, with freshly whipped cream on top, has been historically considered a formidable way to fight off Torino's winter chill. Immortalized by many literary greats who spent time here, including Alexandre Dumas and Friedrich Nietzsche, Bicerin's popularity endures. Favorite spots to indulge include the chandelier-filled Caffé San Carlo, the namesake Al Bicerin, and Fiorio, favored by Mark Twain.
3. If a cold drink is more to your liking, Torino is the appropriate place to refresh. The aperitif was born here, in 1786, when Antonio Benedetto Carpano added herbs and spices to white wine and created vermouth. The civilized custom of an early evening cocktail is alive and well.
4. Along with your aperitif, nearly all cafes offer a tasty buffet table of hot and cold delicacies each evening, starting at around 6:30 p.m., for a bargain price of 10 Euros. Locals crowd into Arancia di Mezzanotte, renowned for its copious buffet of substantial nibbles. Don't be surprised to find unlimited portions of cured meats, cheeses, salads, pasta, risotto and more— it's happy hour, with an Italian flair. This trend has caught on with locals and tourists alike, who substitute it for dinner. If you are in the mood for a glass of wine, you can't go wrong with a full-bodied Barolo, or a smooth Barbaresco– popular local reds.
5. In addition to wine, the Piedmont region's countryside, just outside of Torino, is famous for its wealth of white truffles. These precious and very expensive funghi are a splurge-worthy treat. They are traditionally served grated over simple pasta al burro (pasta with butter sauce). Local restaurants present this prized culinary gem with great theatrical fanfare. It is brought to your table wrapped in a clean linen cloth, and then weighed on an old-fashioned scale. After it is grated over your piping hot pasta it is weighed once more, and you are charged accordingly. A small shaving is enough to get the full, complex taste of this earthy delicacy. Indulge in this cold weather specialty at Torino's legendary Grande Dame, Del Cambio, where high prices, an opulent setting and service fit for royalty await.
6. For a meal served in a less starchy atmosphere, try Kipling. This casual restaurant caters to vegetarian and gluten-free patrons, offering Italian and international dishes, including some tasty, Asian-inspired choices. For an innovative take on pasta, try Pastificio DeFilippis. There are precious few tables available in what doubles as a hand-made pasta shop. It is causing a stir with foodies throughout Italy thanks to its fine food, interesting wine list, and casual vibe.
7. No food-lover's visit to Torino is complete without a field trip to Eataly. Yes, this is the original Eataly, a vast shrine to all things edible, fresh, and Italian. A visit here will confirm your suspicion that food, not religion, is the true faith of this country. It is located in Lingotto, a few kilometers outside city limits. Take the number 1 or 35 bus from the station.
What to do when you can't eat another bite

1. You could spend days strolling Torino's picturesque squares and romantic riverbanks. Losing yourself in the scenery is lovely, but don't miss the city's fine museums. Purchase a Torino Card online or at the Visitor's Center and for unlimited access to the city's museums, castles and historic sites, as well as free public transportation for one low price, depending on the length of your stay.
2. The Duomo Di San Giovanni cathedral is the home of the famous Shroud of Turin, Jesus' burial cloth.  Don't expect to see the real thing (it is under tight wrap), but you can eye the reproduction on display in front of the altar.
3. The Egyptian Museum is the only museum dedicated solely to Egyptian art and culture outside of Cairo. Its comprehensive collection is amongst the largest in the world.
4. The National Museum of Cinema is housed in the Mole Antonelliana, a tall tower with a distinctive spire. A speedy ride on the panoramic glass elevator will whisk you to the roof, presenting you with stunning bird's eye views of the city and the surrounding countryside. Once inside you will find a comprehensive collection of movie memorabilia. The museum walks you through cinema's history, from the earliest Pathé Brothers experiments to ultra-modern special effects in an interactive manner. No visitor, cineaste or not, will want to miss it.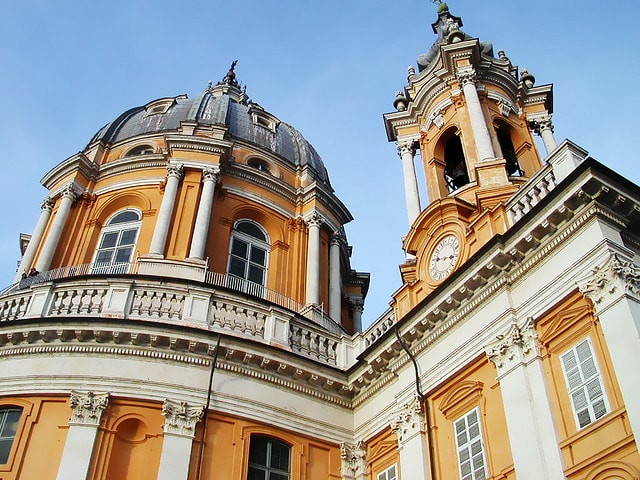 5. Torino is art-rich, particularly when it comes to contemporary works. The Galleria Civica d'Arte Moderna houses a fabulous collection of 19th and 20th century art, with works by Klee and de Chirico.
6. The Museo d'Arte Contemporanea is located in a castle just outside the city, in Rivoli. Leave it to the style-savvy Torinesi to make modern art look right at home in a 17th century palace. Take the metro to Fermi and catch a free shuttle to the castle.
7. The Pinacoteca Giovanni e Marella Agnelli is housed in the Renzo Piano-redesigned and repurposed former Fiat factory, next door to Eataly (on Via Nizza in Lingotto). The Agnelli family owns Fiat and their striking collection includes treasures by Mattisse, Picasso and Canaletto.
Where to stay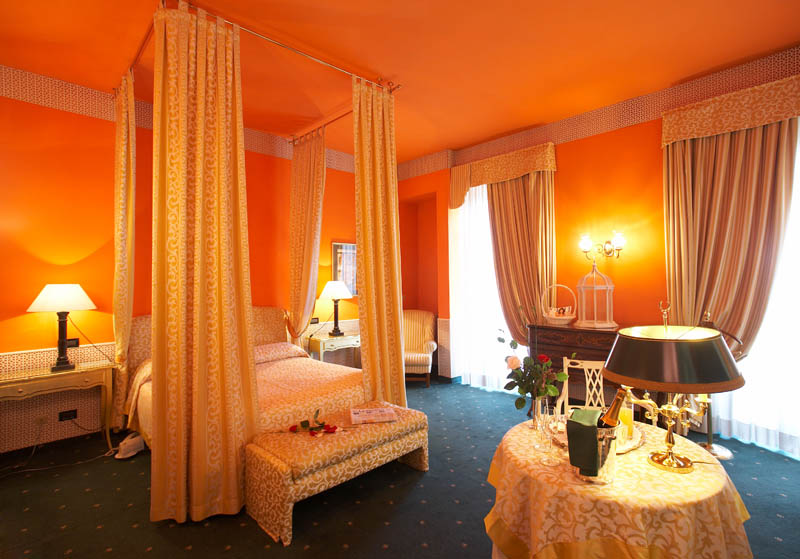 Atahotel Concord, located near the city center, blends old-world service and modern comforts. They have a wide selection of organic foods (look for the word bio) at the breakfast buffet, included in your room rate.
If you want pure elegance, head to Hotel Victoria, located on a quiet street near many attractions. Its 106 rooms are tastefully furnished, and its in-house spa offers pampering at its finest.
The Grand Hotel Sitea benefits from a fabulous location just behind Piazza San Carlo. Don't sleep too late– you won't want to miss the refined breakfast.
How to get there: Alitalia, Delta, American and Continental fly non-stop to Milan from the New York area. From Milan's Malpensa Airport, connect with the Sadem express bus to Torino's center.  The bus ride takes about 90 minutes. Reservations are advised, which you can book on Sadem's website. For helpful trip planning information, visit Turismotorino.it.
Photos: zak mc, [To]rino, Kipling, Allison Tibaldi, Hotel Victoria, Turinboy