Mention you're headed on a vacation to Normandy and images of the historic D-Day invasion of the lower Normandy region come to mind, but think again. Upper Normandy, with its pristine beaches, breath-taking cliffs and verdant hills, offers the eco-conscious traveler French culture, delicious local food, and a bounty of outdoor adventures.
Etretat: Your Perfect Home Base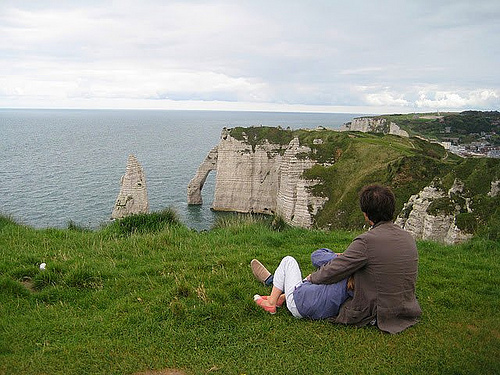 The quaint fishing village of Etretat, nestled between two cliffs along The Alabaster Coast, gets its charm from its winding streets and turn-of-the-century brick fisherman's cottages. A nature-lover's paradise, the town and surrounding countryside offers a variety of activities making this the perfect home base for your Normandy travels.
Along the waterfront, the sailing club Voiles et Galets is open from April through October for kayak, windsurf, and catamaran rentals, as well as lessons and private instructions. Explore caves by foot at low tide and kayak into coves inaccessible by land. There's a lifeguard on duty for swimming, but bring (or buy) a pair of water shoes; the rugged, pebbly beach makes a pleasant barefoot walk to the water difficult.
If you'd like to explore nearby towns and natural sites by bike, rent one for the week from Etretat Adventure in convenient Les Loges and they'll deliver it right to your door. The friendly, bilingual staff at the tourist office will provide you with detailed walking, hiking, and road maps along with personal recommendations. Plus, the company Natterra conducts walking tours of the cliffs year round, from scouting penguins in February to bird watching in April and shell fishing during low tide.
In addition to interesting annual activities (while we were there, they closed the streets of neighboring Benouville for a French car race), Etretat also offers up a working goat farm, a famous chateau, a picturesque golf course, tennis courts, and a seaside casino. The outdoor market every Thursday morning is a great place to taste locally produced olives, tapenade, cheese, and raw-milk butter.
Don't Miss
A short bike or bus ride away is the tiny village of Yport where you can enjoy horseback riding and a sandy beach. On a rainy day, take the bus a little farther to the not-quite-as-quaint Fecamp to explore several beautiful churches, a fishing museum, and the Benedictine Palace and distillery, where they produce Benedictine and B & B liqueurs. On nicer days, Fecamp also has angling and sea excursions.
What to Eat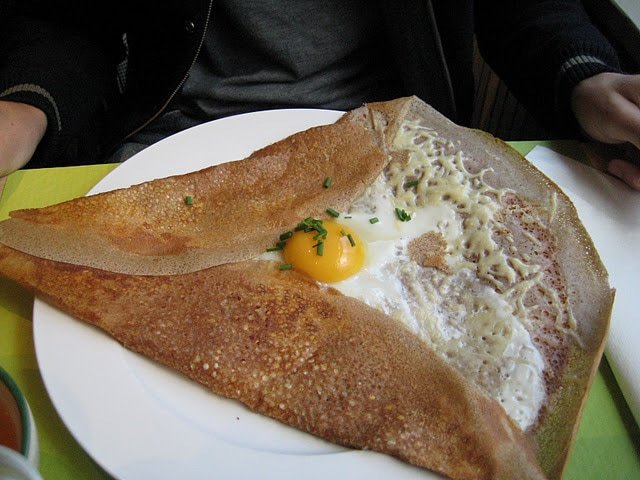 Luckily for us, the best restaurant in Etretat is also certified organic. Restaurant Manoir de la Salamandre is dedicated to working with regional farms, has a full list of organic French wines, and unbelievably good local mussels. It's open year round, with a terrace in warm weather and a fireplace in winter months. From restaurants to bakeries, the town boasts delicious food. Another not-to-miss-meal is the Lann Bihoue Creperie. While they have a bevvy of hearty main-course galettes, their homemade salt and butter caramel and chocolate sauces are not to be believed (so says this author and sweets connoiseur!).
Where to Stay
The town is filled with hotels, B&Bs, and weekly rentals. Some of the more modern hotels have terraces overlooking the water but if it's a unique experience you're after, stay at the medieval Hotel La Residence (the Manoir de la Salamandre restaurant and hotel are both housed in a restored 14th century building) or rent a waterfront cottage for the week or weekend. The family-friendly, centrally located fisherman'scottage with 3 bedrooms and a petit patio we found was an utter bargain at what translates to $700 a week. The tourist website also offers information on a variety of accommodations at etretat.net.
Getting There: To get to Etretat, take a two-hour train from Paris's Gare Saint Lazare to Le Havre, then a one-hour bus ride. You can get more information on the trains online here.
Photos: Courtesy of the author, daameriva
KPICASA_GALLERY(GetawayToNormandy)