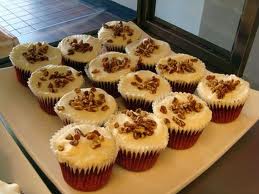 What: Luscious Food community party

Where: 59 Fifth Avenue, Park Slope, Brooklyn
When: Saturday, Oct. 17th, 6-9 p.m.
Why: Gourmet eatery Luscious Food in Park Slope is throwing a house party and we're all invited. The three-year-old neighborhood shop co-owned by three professional chefs will host a meet and greet that promises to introduce good food and neighbors (or newcomers) to each other.
"It's really a thank you party for all of our customers. Especially since money is tight for everyone," says owner Christine Zeni. "Growing up I knew everybody on my block in Queens. I knew my store owners. It's kind of nice to walk down the street and be able to wave hello."
The slow food eat-in or take out menu at Luscious offers a variety of vegetarian and vegan options as well as roasted meats, all homemade and prepared on premises. The current selection has grown even more tempting with the addition of a new pastry chef whose original twist on Twinkies, Nutter Butters, and Ho Hos make Luscious the destination for anyone going through a nasty breakup.
All the food available at Saturday's mixer is on the house, and will be paired with wine courtesy of nearby SIP. Among the offerings, expect truffle chicken salad and smoked salmon apple horseradish on crostini, crab stuffed shrimp, herb goat cheese fritters, and jerk chicken straight off the grill.
Cost: Free
How to get there: Take the 4 or 5 to Atlantic Avenue-Pacific St., head south on Pacific, then right on 5th Ave. Use the Hopstop link below for specific directions from your origin. (Luscious, 59 5th Avenue, 718.398.5800, lusciousbrooklyn.com)