Greenwich, Connecticut, is proud to host a captivating exhibition at the esteemed C. Parker Gallery, showcasing the extraordinary photography of Paul Nicklen and Cristina Mittermeier. Renowned worldwide for their remarkable images, these artists and conservation champions have created iconic wildlife photographs that inspire change and captivate audiences.
Fred Camillo, the First Selectman of the Town of Greenwich, expresses his honor in hosting this exhibition. He acknowledges the global acclaim of Paul Nicklen and Cristina Mittermeier, recognizing their ability to harness the majestic beauty of their images to advocate for positive environmental transformations. Located near New York City, the art gallery is easily accessible, just a short 40-minute train ride from Manhattan.
Check out the video by SeaLegacy:
Titled "Double Exposure: Two Photographers, One Mission," the exhibition at the C. Parker Gallery runs until June 26. This collaboration with the Town of Greenwich Conservation Commission, the Greenwich Shellfish Commission, and the Greenwich Point Conservancy showcases over 30 large-scale photographs by Nicklen and Mittermeier.
Tiffany Benincasa, the curator and owner of the gallery, expresses her enthusiasm for presenting the work of these internationally acclaimed conservation photographers. Their photographs adorn significant private collections and have graced the pages of prestigious publications like National Geographic and TIME Magazine.
Paul Nicklen, a photographer, filmmaker, and marine biologist, has created a profound connection between subjects and viewers through his sensitivity and unique perspective on the natural world in extreme conditions. His work is cherished by notable individuals such as Katie Couric, Justin Timberlake, and Jennifer Garner. Nicklen believes that art, particularly photography, has the power to evoke deep emotions and change people's perspectives on the world. He sees his work as a fusion of art, science, and conservation, showcasing the beauty that exists in nature.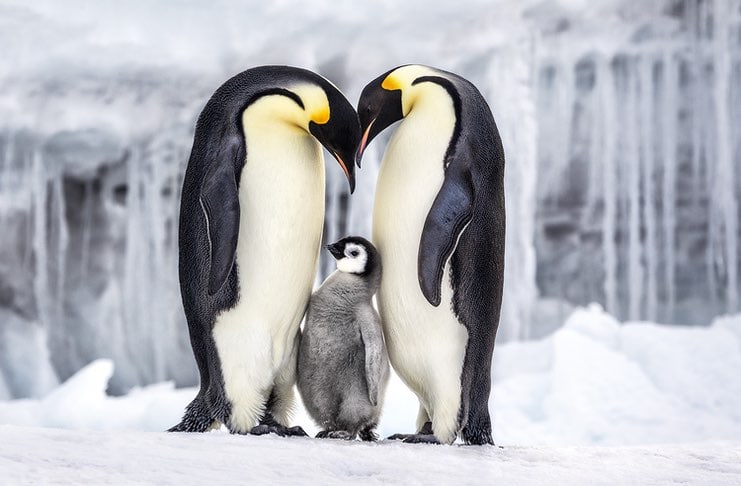 Cristina Mittermeier, hailed as one of the most influential conservation photographers of our time, has dedicated her life to protecting the world's oceans. As the founder of The International League of Conservation Photographers, she coined the phrase "conservation photography." Mittermeier's images aim to raise awareness and emphasize the urgency of preserving our planet's wild places. She believes that images can inspire a sense of responsibility in humanity.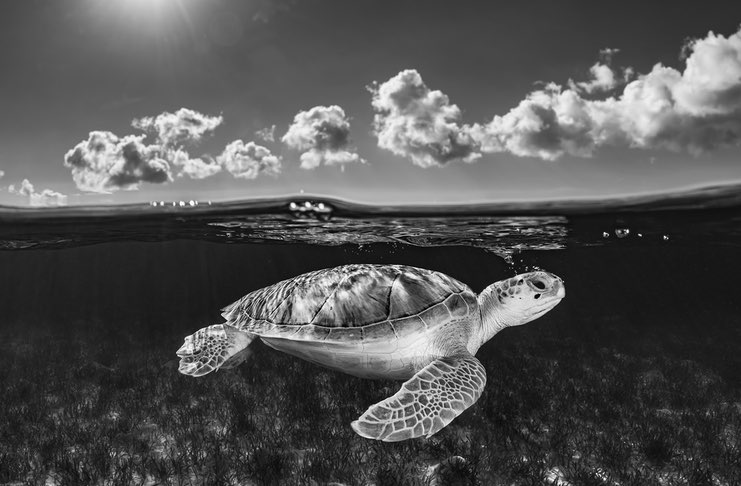 The nonprofit organization SeaLegacy.org, co-founded by Nicklen and Mittermeier in 2014, has conducted extensive global expeditions studying nearly 800 species and making a substantial impact on climate education worldwide. Both photographers are sought-after speakers and presenters, having graced prestigious stages like TED and National Geographic. In recognition of their contributions, they were awarded Honorary Doctorates of Fine Arts from Simon Fraser University in British Columbia, Canada, in 2022.
The C. Parker Gallery is an ideal setting to witness the exquisite beauty of nature captured by Nicklen and Mittermeier. The exhibition offers an intimate and personal experience, allowing viewers to connect with the natural world and join the mission of advocating for greater conservation and environmental awareness.
To learn more about these exceptional artists, visit sealegacy.org, paulnicklen.com, and cristinamittermeier.com. Additionally, a video about Nicklen and Mittermeier can be found at cnn.com/videos/tv/2023/04/03/protectors-of-the-sea-show-c2e-spc-intl.cnn.
Immerse yourself in the awe-inspiring work of Paul Nicklen and Cristina Mittermeier at the C. Parker Gallery. Through their remarkable photographs, they beckon us to reflect upon the beauty and fragility of the natural world, encouraging us to become stewards of our planet's future. Don't miss this extraordinary exhibition, as it promises to leave a lasting impression on all who attend.
Want to read more of our latest posts? Check out our short guide about where to go in Raleigh, NC.
Karen works for a big hedge fund, she's awesome with numbers and loves what she does, but above all – she loves traveling. Whenever she's on the road, she tries to get into the gritty tiny details of every location she explores.