Historic and scenic Pennsylvania is a perfect location to visit while soaking in the wonders of the USA. This state is not only one of the most interesting but also the most beautiful. If you plan to take some time to see the sights in this Eastern state, check out the following locations. Please keep reading to discover what makes them memorable and a must-see destination.
1. Valley Forge
Valley Forge is the famous location that provided a winter camp for the Continental Army led by George Washington. Visit Artillery Park and take tours of George Washington's Headquarters. There are also plenty of hiking trails and areas perfect for biking and sightseeing. In addition to historical sights and beautiful scenery, there's plenty of shopping and restaurants to enjoy in this Pennsylvania hot spot.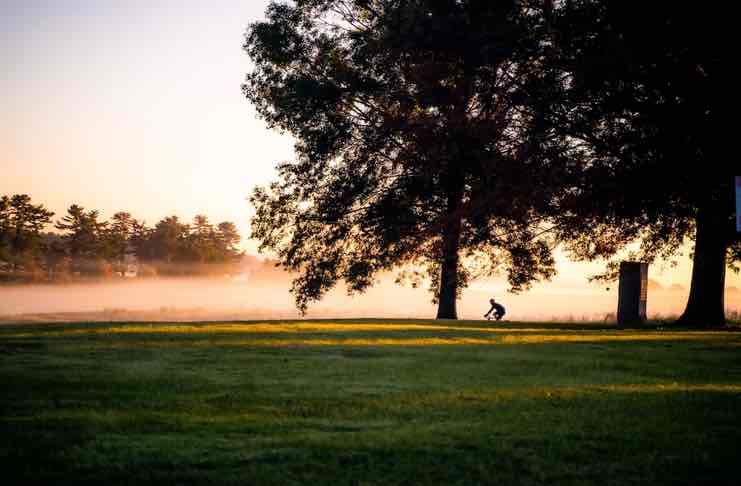 2. The Poconos
If you really want to embrace the scenery and splendor of Pennsylvania, the Poconos is the place to see it. This area is located in the Poconos mountains, with natural wonders and one-of-a-kind views. It's the perfect spot for a romantic getaway. You can easily book your Poconos getaway online, with experts like Couples Travel, for example. During the fall, it's one of the country's most anticipated foliage viewing areas. During the fall, it's one of the country's most anticipated foliage viewing areas.
It's also the perfect location for water activities such as swimming and kayaking because there are many lakes, rivers, and streams with pristine water that's crystal clear. If you want to add to the experience, try a horseback riding adventure or join a group for in-season hunting. You will be mesmerized by this location if you love the outdoors and pristine wilderness.
Watch this short guide to visiting The Poconos:
3. Hershey
Do you love chocolate? If so, you must visit Hershey, Pennsylvania. It's home to the famous Hershey chocolate factory and the theme park Hershey World. It has more than 70 rides and attractions that are all chocolate-themed. There's fun for the whole family, but that's not all this attractive and delightful little town has to offer.
Check out this review to learn more:
There is also the ZooAmerica Wildlife Park, with plenty of exotic animals and acres of carefully tended gardens that help you immerse yourself in a wild and captivating experience. It's the perfect trip for the whole family to experience the most exciting and scenic areas in Pennsylvania.
4. Philadelphia
Find a combination of history and big city offerings in Philadelphia. This favorite location is filled with historical landmarks from the beginning of our country. Independence Hall was the location for signing the Declaration of Independence and the Constitution.
Philadelphia is also home to many museums featuring historical artifacts and even important works of art. You can also visit the Philadelphia Zoo and even the Liberty Bell. There's also plenty of shopping and great accommodations.
Here's a lovely glimpse into the Philadelphia Zoo:
Remember to enjoy the incredible food and drink this city has perfected, such as the Philly Cheesesteak and many types of beer and ale. This city is a great couples or family vacation destination. If you're traveling with your family, read our post about these 10 things to do in Philadelphia with kids.
5. Gettysburg
Gettysburg is filled with history and scenery. It's a must-see for history enthusiasts or students learning about the beginnings of our country and how it evolved from early historical events in this location. This city features the Gettysburg National Military Park, and the Eisenhower National Historic Site was President Dwight Eisenhower's family farm. There's plenty of shopping at antique stores and local artisan shops.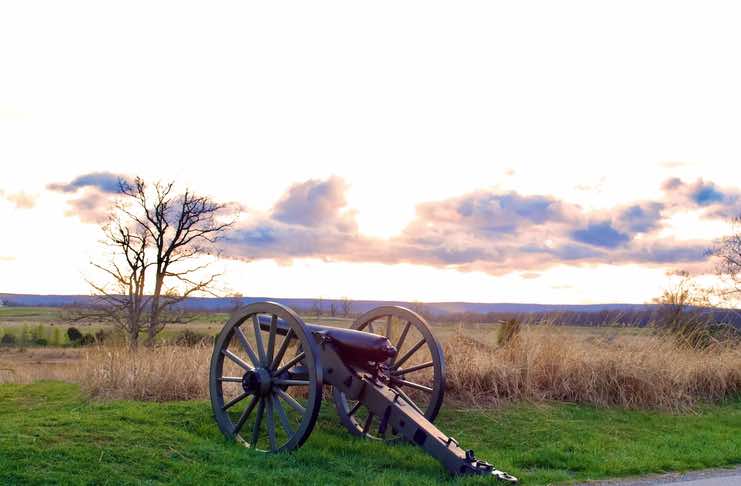 Gettysburg is one of the most significant locations during the Revolutionary War and is educational and exciting for all age groups. It's not only filled with history but also a beautiful scenic getaway with rolling hills and plenty of beautiful plains, which are the sites of notable battles in our country's early history.
Get a more hands-on look at this town and hear some unusual and exciting facts with historical guided walks that are informative and fun. If you want spooky fun, late-night ghost tours are sure to make memories and provide some mystery.
6. Pittsburgh
Pittsburgh is a booming urban area filled with all the delights of a big city, including exciting nightlife, international cuisine, and plenty of shopping. It's also home to world-class accommodations and attractions like the Pittsburgh Zoo.
Take some time to enjoy a baseball game at the home of the Pittsburgh Pirates. You can also lift to the top of Mount Washington on the Duquesne Incline. Enjoy the famous Andy Warhol museum and much more. It's the perfect place to find excitement, adventure, and something new.
Watch this to get a glimpse of the Duquesne Incline:
Summary
Whether you want scenery, history, or excitement, there's something for everyone in Pennsylvania. See the natural wonders of one of the most beautiful areas in the Eastern USA, or soak in the history at landmarks that are a must-see for students and history buffs. You can't go wrong with Pennsylvania if you're interested in finding excitement, history, and fun in one state. Book your adventure today for a memorable couples getaway or a family vacation filled with fun and adventure.
Karen works for a big hedge fund, she's awesome with numbers and loves what she does, but above all – she loves traveling. Whenever she's on the road, she tries to get into the gritty tiny details of every location she explores.