Few places around the world can offer as much scenic winter beauty as Canada. But while simply visiting this Northern country is an amazing experience, exploring it via the road is one of the best ways to absorb its unique beauty. A Canadian winter road trip should be on every traveler's bucket list!
However, it can be hard to narrow down which route to take when there are so many great ones on offer. So which ones should you add to your calendar? We can help! We've highlighted five of the most exquisite Canadian winter road trips that everyone should experience in their lifetime.
1. The Irish Loop
The Irish Loop is an iconic drive that takes you through Newfoundland and Labrador. Just 3-4 hours on the road, this trip is perfect for people looking for beautiful scenery but are a bit short on time.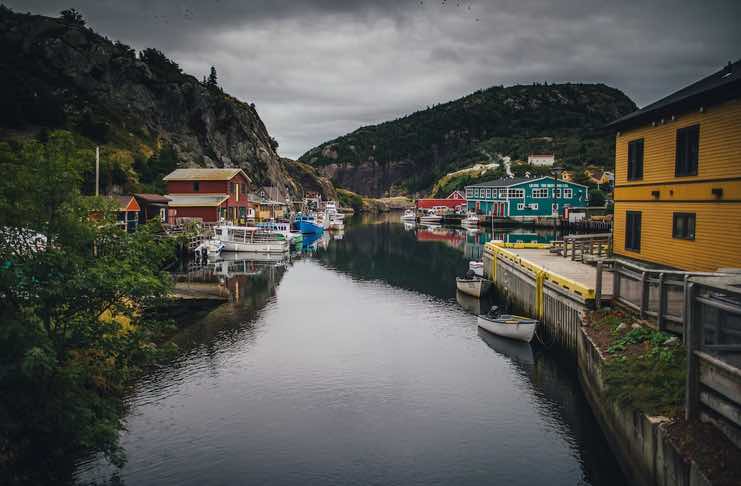 This route is filled with colorful old houses and charming landscapes, allowing you to easily step out for a stretch and find some real cultural gems. There are also plenty of opportunities to observe wildlife, such as whales on the coast. Don't miss out on the historic lighthouse at Ferryland Head!
2. Cabot Trail in Nova Scotia
If you're looking for a lengthier road trip, the Cabot Trail in Nova Scotia should be the first one on your list. With rolling snowy mountains that stretch for miles on the horizon, driving through the Cabot Trail will expose you to some of the most exquisite winter views on the planet.
Taking around 5-7 days to complete, this trail through Nova Scotia is renowned for its incredible scenery during winter's coldest months. Just remember to come prepared with plenty of layers.
When embarking on this trip, you'll need to start at Baddeck and make your way through to Cheticamp—or the other way around. Stop at Cape Breton for some of the most magical snowy views around.
Watch this amazing clip to get a glimpse:
3. Sea to Sky Highway
The Sea to Sky Highway between Vancouver and Squamish is listed as one of the world's most beautiful road trips for a reason. Miles of expansive ice fields and snow-capped trees make this road a veritable winter wonderland full of natural frosty magic and awe.
In terms of scenery, you won't find many highways as captivating to look at as the Sea to Sky Highway. To make things even better, there are loads of rest stops on the way so you can extend the trip as long as you like. However, a straight drive will only take you 1.5 hours in total!
Watch this clip to see what this trip will look like:
4. The Ice Roads in Northwest Territories
Part of what makes the Ice Roads so special is that they only really come to life for a limited time of the year—in winter. This series of wintery highways are linked by Canada's Northwest Territories and the Hamlets of Aklavik and Inuvik, where you'll be able to see the Northern Lights (although some say that Inuvik is so up North that you'll need to stare South to see it!).
These iced-over highways are only accessible between January and April. But even during this time period, the traffic is minimal, making it perfect for a one-of-a-kind road trip.
Flat, frozen, and glass-like, this route is covered in clear, beautiful ice that is mesmerizing to explore.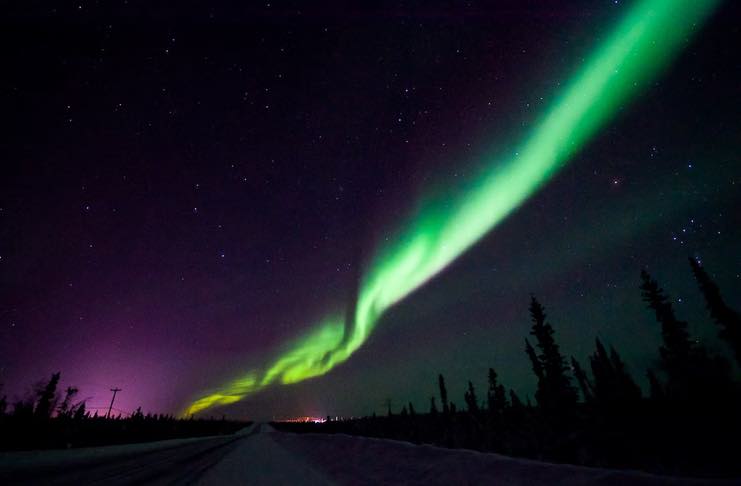 5. King's Road, Quebec
Also known as the Chemin du Roy, King's Road emerges between Montreal and Quebec City. Originally built to provide a scenic route for royals in the early 18th century, this beautiful road runs through a variety of vineyards, historical buildings, and of course, natural wonders abound.
Taking a mere 3-4 hours to complete, you can easily add King's Road to your road trip travel list without sacrificing too much time or fuel. If you want to stretch it out, there's always the option to stay over at one of the many rest towns such as Trois-Rivières or Repentigny.
Watch this video of the route to learn more:
3 Top Winter Road Trip Tips
Road trips can pose numerous challenges or obstacles, especially if you're not properly prepared. And during winter, there's even more reason than usual to ensure your vehicle is geared up to face whatever weather or logistical difficulties unfold along the way.
Fortunately, we've got you covered. These four tips will ensure you and your travel buddies are safe, organized, and ready to tackle any challenge from point A to point B all winter long.
1. Invest in good tires
Icy, snowy roads can be dangerously slippery when you use the wrong tires. Snow tires are designed to grip the ground better and prevent sliding while you drive. Make sure you get a proper set of quality winter tires with good texture and control.
2. Test your vehicle's battery
Cold weather can seize up your battery and make it hard to start your car. Before you depart on your grand winter adventure, test your battery for any issues and replace or charge it as needed for your trip.
3. Pack an emergency kit
This is important for both your car and the people traveling in it. Basic tools like an ice scraper, jumper cables, antifreeze, and screwdrivers can help to prevent a myriad of emergencies, while a first-aid kit is essential for keeping humans safe.
When it comes down to it, preparing your car for a winter road trip is about being practical and having foresight. If you aren't sure what your car needs to function smoothly in freezing weather, take a trip to the garage beforehand and get a mechanic to alert you to any details you might've missed.
Set Off On A Canadian Winter Road Trip Adventure
Canada is a fantastic place to explore via car. From the stunning scenery in Newfoundland and Labrador to the rich royal history of King's Road, there's no doubt that this country—especially during the beautifully frosty wintertime—can make for one of the most exciting and memorable road trips to date.
But if you're thinking of spending your next holiday ambling over Canadian terrain, make sure to equip your vehicle with all the necessary tools it needs to keep you protected from weather and traffic hazards. With the right tires, tools, and tips, your adventure can be both thrilling and safe!
Alex is a computer geek, programmer, who loves traveling. Not the usual mix, but Alex is always with his laptop – no matter how high the mountain he's hiking on. On every peak he reaches, he writes a story that captures it all.