New York City isn't just the financial capital of the world; it's also home to some of the most beautiful bars in the entire city. Whether you're a local or are visiting New York for the first time, we have a list of ten of the best watering holes to check out.
These places offer diverse drinks, from traditional Irish ales and lagers to craft cocktails and wines by the glass. They also feature a variety of unique food options, from snacks to burgers to ice cream sandwiches.
So, without further ado, here is our list of the 10 Most Beautiful Bars in New York City.
1. The Sunken Harbor Club, Downtown Brooklyn
This gorgeous bar is nestled in the Red Hook neighborhood of Brooklyn. It is a favorite with the New York City social and business elite. This is the place for you if you're looking for a sophisticated and classy spot with world-renowned bartenders. The Sunken Harbor Club is perfect for a pre-or post-work drink.
The club's signature drink: The Aquavit, is available for order on digital beer menus sourced from Untappd. If you can't make it to the club to try their signature drink, the bar also offers a variety of delicious cocktails made with vodka, tequila, rum, or pina colada.
2. Chapel Bar, Flatiron District
Chapel Bar is an old-world charm with an upgraded contemporary feel. Nestled in the Flatiron District, this is a beautiful spot to stop for lunch or dinner during your stay in New York.
Known for its signature cocktails, the Chapel Bar menu also offers snacks and light meals. If you're looking for a cozy and romantic spot to spend your evening with your loved ones, this is the place.
3. The Cuckoo Clock, SoHo
SoHo is one of the most popular areas in New York City, and The Cuckoo Clock is one of the most recognizable bars. This charming and cozy bar is known for its cocktails made with Starbucks coffee, which is why it makes sense that the Cuckoo Clock is also a fan favorite.
In addition to its iconic coffee drinks, The Cuckoo Clock is also home to some delicious brunch dishes, including the Irish omelet and smoked salmon eggs Benedict. This is the place for you if you're looking for a spot with a distinct and unique atmosphere.
4. The Bar Room at Temple Court, Beekman Hotel
One of the most luxurious and historic hotels in New York City, The Beekman is also home to one of the most charming bars. Nestled in the center of the Beekman, this elegant and luxurious lounge has a rustic charm, thanks to the exposed brick and dark wood used throughout.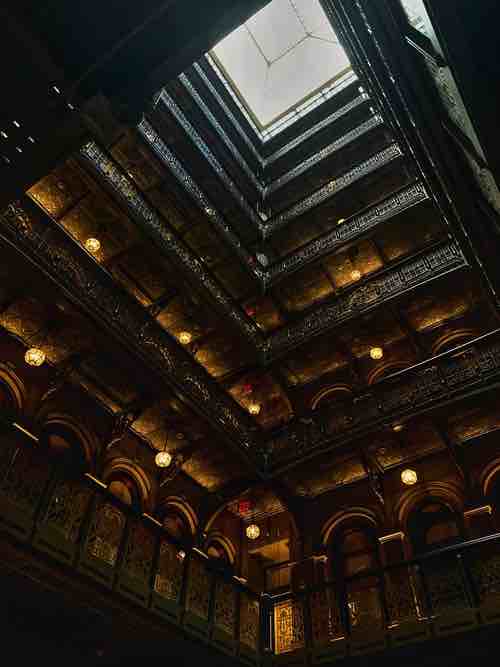 The Bar Room is perfect for groups, as it offers private rooms for up to 10 people. If you're looking for a spot with a learning curve, the bartenders at The Bar Room also make amazing cocktails for non-locals, including the Cream of the Crop – made with rye whiskey, coffee, and Caravelle coffee.
5. Sisters, Clinton Hill
Sisters is a dark and shady spot in the heart of the Clinton Hill neighborhood in south-central Brooklyn. This is a favorite with the neighborhood's diverse and fun-loving crowd, and it's also a great place to take the parents or children on vacation.
The décor is reminiscent of a traditional Irish pub, with old-fashioned glasses, stools, and a thick, lush Irish moss carpet. This is the place for you if you're looking for a spot with a classic and elegant charm.
6. Oscar Wilde, NoMad
If you're looking for a classy, old-world experience, head to NoMad for an unforgettable night out. This is a popular spot among the city's high-rollers and is also home to some of the city's best cocktails.
If you're visiting New York for the first time and aren't sure where to start, the list of drink offerings at NoMad is pretty long. The Wilde, for example, is "a fun mix of wild ales and lagers inspired by the foaming art of the London barroom," according to the drink menu.
Check out this video to get a glimpse into Oscar Wilde:
7. The Campbell, Grand Central
Located in the heart of Midtown, The Campbell is a hotel restaurant that serves up some of the city's best cocktails. This is another spot with a diverse and fun-loving crowd, and it's also a great place to take the parents or children on vacation. The Campbell also has a full bar, which is always a nice perk when you're looking to relax and enjoy a few adult beverages.
Watch this and you'll want to drop by asap:
8. Ophelia, Midtown East/Sutton Place
Ophelia is a modern art gallery that has been transformed into a lush and charming bar in Midtown. It's one of the most exclusive drinking spots in New York City and home to some of the city's best food. The bar is filled with art deco fixtures and mirrors, and the food menu is equally stunning. Check out their Instagram for some amazing pics.
9. The Panorama Room, Roosevelt Island
Located in East Harlem, The Panorama Room is a beautiful private party room perfect for large group events. The Panorama also offers some of the best views of New York City and is also home to a full bar. From sunset to sunrise, guests can gaze out at the city from this expanse of glass and steel. If you're a nightlife newbie and want to try some of the city's best cocktails, this is the spot for you.
Check out the views from the Panorama Room:
10. Peakaboo, Hudson Yards
If you're looking for a spot with history and a delightful personality, head to Peakaboo in the heart of Hudson Yards. There are two bars: a cozy, relaxing cocktail lounge and a bustling, full-service restaurant.
The cocktails at Peekaboo are the best in the city, and the restaurant offers some of the most luxurious food in New York. Whether you're looking for an early dinner or a late-night snack, Peakaboo has the right meal for you.
Bar is a term that many people use loosely. Whether referring to a local hangout, a cocktails bar, or a grand old drinking establishment, there is something about a well-worn bar stool and a frosty beer or glass of wine that brings people together. And there's nothing more comforting or delicious than a good old-fashioned American drink.
Visit Newyork for the best bars in the country and maybe even the world. There is nothing like enjoying a cocktail or two while overlooking one of the most beautiful cities on the planet.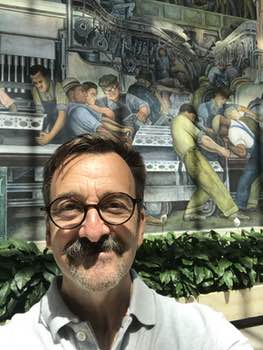 "The Jaded Traveler". Ron Rossi was born and raised in New York. A globalist at heart, Ron is a marketing director by trade, and has lived and worked around the world including Asia, Europe, Africa, and South America. Food is one of the best ways to learn about a country, a people and a culture. So, Ron is always looking for the best in mid-range to budget and street food. He is always on the hunt for a good meal anyone can afford. It is the food of the average citizen that excites him. And with having visited close to 100 countries on 6 continents so far, there have been some pretty good meals.