Looking for the best areas to stay in New York for the long term? You've reached the right place. For many people, living in New York is a lifelong dream. Whether you're a big Friends (or Seinfeld) fan or just love the metropolitan skyline, living in this city is a bucket list item. Once you've taken the jump and accepted the job opportunity or even plan to relocate to New York to find work, you're probably wondering, "Where is the best neighborhood to move to in New York?"
If you want superb restaurants, excellent schools, or a home with a garden, this multicultural city has something for everyone. The truth is, the city is home to eclectic communities, each with its distinct flavor. It can be challenging to find out where to live in New York. To narrow down your search, here are our choices for 3 of the best neighborhoods to reside in New York City:
1. Lower East Side
The Lower East Side (LES) is a colorful and cultural neighborhood rich in history. It was a popular site for European immigrants in the late nineteenth and early twentieth century. Therefore, there are many antique tenement structures in the vicinity. The Lower East Side has it all, whether you're a fan of Chinese dumplings or looking for traditional Italian pizza. The LES's immigrant culture is notable for the majority of popular cuisines.
Also, the LES is a dynamic neighborhood filled with outstanding live music, hip pubs, fantastic nightlife, art exhibitions, and Jewish culture. The area never gets old for the locals because of its lively vibes and modern and art-driven culture.
Most housing options in this area range from studio apartments to condos and lofts. The LES is also for renters on a tight budget or potential homeowners looking for affordable housing. Today, the neighborhood's residents are mostly university students and young professionals. It's a terrific area to live in if you're on a budget, work during the day, and party at night.
2. Upper West Side
The Upper West Side, located between Central Park and Riverside Park along the Hudson River, is a slice of traditional New York that has routinely ranked among the city's most sought districts since the 60s. The fact that the Upper West Side is one of the few areas in Manhattan with a strong sense of community is why many people reside here. While the rest of the island has become more commercialized and pricier, the Upper West Side has kept its charm and residential atmosphere.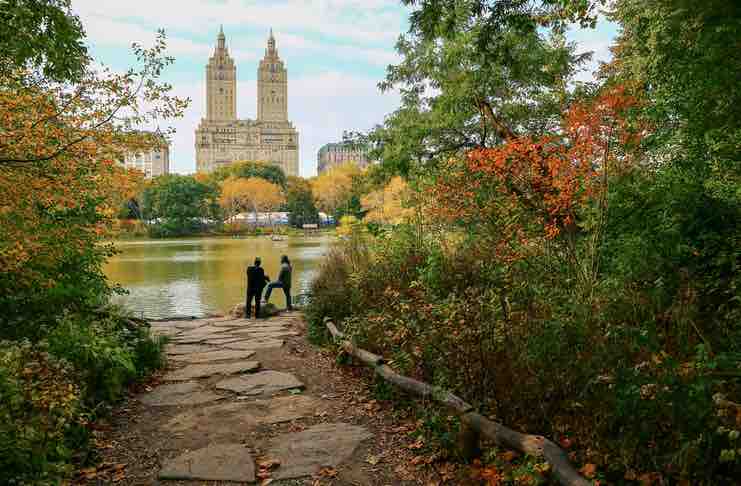 By bus, train, or metro, the neighborhood is easily accessible. Many residents of the neighborhood commute to work in Lower Manhattan or Midtown, and the fastest route to work only takes about 30 minutes. Also, there are numerous parks in the area, offering residents and visitors ample time to come outside and relax amid the bustling city.
While living on the Upper West Side, you can achieve an outstanding work-life balance. There is a terrific combination of culture, entertainment, and recreational activities to participate in.
3. Upper East Side
Characters like Carrie Bradshaw and Holly Golightly lived their lavish lives on the Upper East Side for a reason. The iconic Upper East Side, in particular, is a neighborhood that enjoys enormous popularity and as high profile as one of Manhattan's signature areas and a place that most people would love to call home.
This area is also known for its retail and dining options. Madison Avenue in New York City is home to some of the world's most luxurious stores and has become a shopping destination for tourists and locals alike. In terms of cuisine, you'll find it all in this part of town, from rich Italian to authentic Japanese and more.
Also, when it comes to getting around New York City, the Upper East Side makes it simple with convenient access to several of the city's public transport options. You can quickly go to other parts of NYC by bus or subway. If you want to walk around the area, it is easier to navigate than others, which should be no surprise given its location in Manhattan.
The Upper East Side appears to be a lot slower and more laid-back than the rest of the city. You're likely to forget you're in the city entirely at times since the atmosphere is just that laid-back. It's a refreshing break from the usual hustling and bustling while still being close to all the fun when you want it. It's like having the best of both worlds—the quality that Upper East Side residents have grown to appreciate.
Conclusion
As you can see, each New York neighborhood has its personality and culture. After you've settled on the ideal NYC neighborhood for you, look for a place to stay first, then choose one in your selected neighborhood. If you want to live in a city that never sleeps, this post is your guide to the best places to live long-term in New York.