Searching for great food and drinks you can try in Queens? You've reached the right place. New York is home to the most diverse food spots and unique drinks. The eastern borough, Queens, has various ethnicities, making its restaurants and cafes one of the most diverse places to eat and drink. It boasts of delicious food items that are hard to find in other areas. Queens has different attractions and it offers tourists and residents an exciting place to try out every time.
Let's face it, having a lot of choices for food and drinks is overwhelming, especially when you're in Queens. A new restaurant or café just pops after another, but there's something about these cafes, bars, and restaurants in Queens that everyone should try at least once. Check out these interesting spots for every foodie in Queens.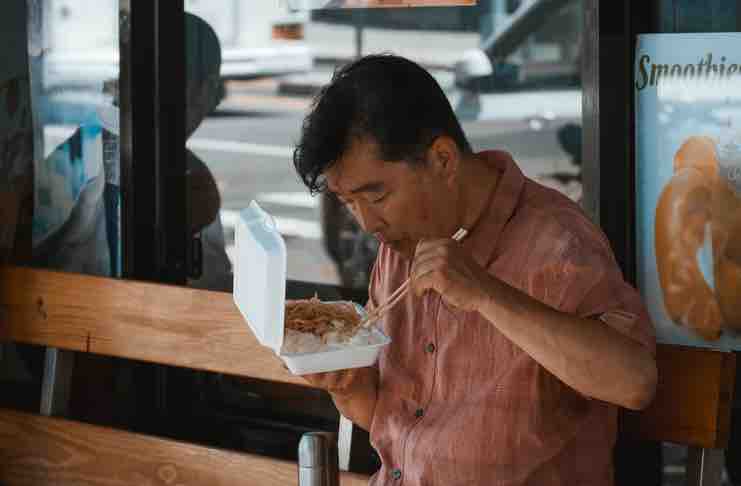 Food and Drinks In Queens You Should Try:
1. Authentic Dim Sum and Cantonese Dishes
There is enough Asian representation in the west with authentic dim sum all over New York. The best restaurants in Flushing can satisfy your Asian cravings and some Cantonese dishes from Asian Jewels.
2. Grilled Octopus
Walk along the streets of Astoria for a wide variety of Greek food like grilled octopus and mezze. The renowned restaurant, Taverna Kyclades, is among the best eats anyone can have in Queens and has become one of the most visited places for that.
3. Brewing in Queens
Tourists and locals will never go out of things to do in Queens. Explore around the largest borough in New York and try out the local beers with a City Brew Tours. Some of the finest craft beers in Queens is something you don't want to miss.
4. Tasty Indian food
Jackson Heights is home of the greatest Indian bistros in New York and surrounding places. Check out Adda and its updated pop culture with hints of Indian pride. They have the famous bheja fry, which is a unique dish that raises the standards of Queens to the top.
5. Ice Cream
The local's guide to a food trip around Queens will always include something sweet. Indulge the sweet tooth in you with the oldest ice cream parlor in New York. Eddie's Sweet Shop is known for their in-house sweets – shakes, sundaes, and a whole lot more. Name it.
6. Arabic Coffee
Have a sip of the warm cup of coffee made from premium organic beans sourced out from Yemen at Arabic Coffee. Qahwah has different types of coffee drinks, from their Yemeni Latte, to Adeni Chai, and other bold and organic coffee-based drinks that anyone can enjoy. Thanks to Cuppabean's coffee team for recommending this cafe.
7. Montreal-Inspired Food
The famous Au Pied du Cochon from M. Wells Steakhouse is a must-try for those who want flavorful and hearty meals with large proportions
Their meals will surely make every hungry tourist full and satisfied. The casual vibe inside this restaurant will make anyone feel cozy in the bustling streets of New York.
8. Italian Ice
Italian ice is nothing new for the residents of Queens. The Lemon Ice King of Corona has been making the best Italian ice in the city for more than 60 years. Their flavors have grown in number over time, just like their loyal customers. Getting to taste their famous flavors is definitely a bucket list thing to do in Queens.
9. Soup Dumplings
When you can't get enough Asian food on your palate, take it to the next level with some soup dumplings from Nan Xiang Dumpling House. The stock- and meat-filled dish is served in a bamboo basket with some black vinegar on the side –this simply completes the experience of having soup dumplings.
10. Cultural Coffee
One of the most cultural experiences you can have in Queens is by getting on a coffee shop that features Greek coffee and pastries. Café Boulis is among the most famous coffee chains that have a unique parade of pastries and drinks on their menu.
11. Snacks and Sandwiches
Taste the famous patacon of Patacon Pisao in Washington Heights. This food spot takes a lot of Venezuelan pride for their street snacks, like cachapas and arepas. The patacon has varied flavors, ranging from tasty meats, oozing cheeses, and even vegetarian options.
12. Palestenian-style Falafel
You simply can't go wrong with the undisputed king of falafels in Astoria. Freddy from King of Falafel and Shawarma serves fresh and always warm falafels. Add some chicken or some beef-and-lamb in your orders to do it the right way. Halal food options are also available here.
13. Craft Cocktails
Let the bartender decide what drink will suit you at Dutch Kills. They have the finest craft cocktails which will suit you when you let them mix whatever they feel like it.
Inside, it has a dark yet very bold interior that casual drinkers will enjoy. They serve various cocktails but bartenders nail every drink they make for their customers.
14. Roasted Coffee
Indulge in a warm cup of roasted coffee from Mighty Oaks Roasters. This local-favorite café has one of the smoothest espressos. They are known for their wood-roasted coffee and their variety of pastries and snacks to pair with.
15. Comfort Food
Queens is known for the food choices that come from all over the world. But if you just want some comfort food that is worth every camera shot, have a hearty meal from Comfortland. They have delightful brunch offerings, sweet-filled donuts, and breakfast sandwiches that will surely boost your day.
There is a lot of food and drinks to try in Queens. Some areas are known for specific food options. And this really makes New York a diverse place for food trips. Whether you are craving for a delightful lunch or a simple bite for breakfast, food shops in Queens have every tourist and local covered.
Getting a good coffee is never hard to find in Queens. Quaint coffee shops and even on-the-go cups are great spots to get on the morning rush. At the end of the day, there are also a lot of beers and cocktails that you can enjoy. Sweets and desserts also flood the streets. This goes to show how much foodie locals and visitors are in New York's largest borough.
Want to read our latest posts? Check out the best live music spots in NYC.