What's the first thing that comes to your mind when you think of New York City? If you're like most people, chances are you're already imagining sprightly art galleries, museums, and flea markets. Add to that a vibrant nightlife featuring a cornucopia of restaurants, cafes, and pubs. And voila! That's Chelsea for you.
Predominantly known as the epicenter of LGBTQ eateries and bars, Chelsea has emerged as one of the major hubs of art and culture in NYC. Situated on the West Side of Manhattan, the neighborhood is studded with glitzy skyscrapers and stunning tourist attractions, such as the High Line, Madison Square Garden, and Chelsea Market.
So, whether you've visited NYC more often than you can remember or are on your first trip to the vibrant city, you should make it a point to spend a couple of days in Chelsea. In this blog, we've compiled all the important information you need to plan your first trip to one of the liveliest neighborhoods of NYC. Let's take a look.
Best Time to Visit Chelsea, Manhattan
Much like the rest of New York City, the best time to visit Chelsea is during spring (April to June) and early winter (November and December). The months of spring offer a welcome break after the freezing cold winters. The temperature is slightly warmer while still retaining the cool breeze. The best part is the influx of tourists in NYC is slower during these months.
On the other hand, the months of November and December are ideal for witnessing Chelsea in its winter wonderland avatar. As the festive spirit embraces NYC, you get to experience all its neighborhoods come to life. While the streets are going to be more crowded than usual, the visual spectacle more than makes up for it.
Reaching Chelsea & Getting Around
Owing to its location, Chelsea is easily accessible from different parts of NYC. While there are various ways to reach Chelsea, the best option is to use the subway. You just have to take the 1, E, or F train to 23rd Street and walk to Ninth Avenue. It's one of the fastest and most affordable ways of reaching Chelsea.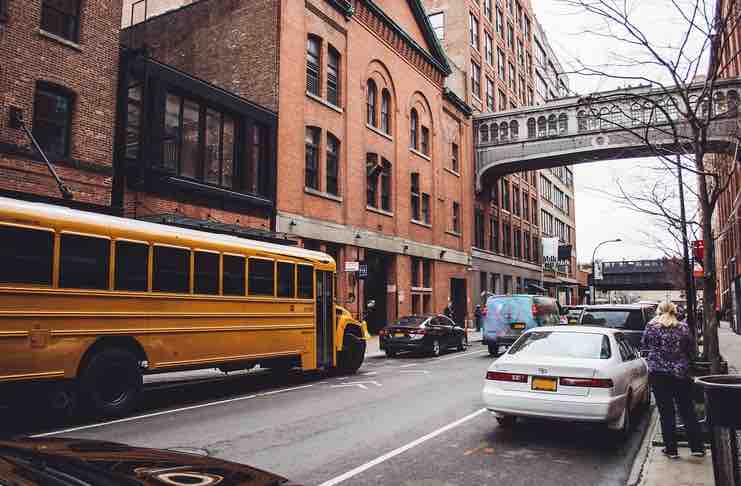 Alternatively, you'll also find plenty of buses for Chelsea from different parts of Manhattan. Or you could book a private taxi. When it comes to getting around within Chelsea, the subway is your best bet. Or you could hop from one tourist attraction to the next by foot to soak in Chelsea's spirited culture.
Where to Stay in Chelsea
Being one of the liveliest neighborhoods in Manhattan, Chelsea features a broad spectrum of accommodation options to different budgets. Most hotels offer state-of-the-art amenities, excellent service, and top-notch security.
You should preferably select a hotel that's situated close to different tourist attractions in Chelsea. For instance, Selina Chelsea Hotel New York is located in the heart of Chelsea's cultural hub. That means it's a stone's throw away from several popular attractions, such as the High Line and Hudson Yards.
They even organize morning Yoga classes to help you kickstart your day on the right note. Also, there's a rooftop bar where you can relish handcrafted cocktails after a day of sightseeing and shopping.
Best Place to Visit in Chelsea
When it comes to tourist attractions and cultural hotspots, Chelsea has something to offer for everyone. From upbeat art galleries and museums to public parks and flea markets – you'll be left spoilt for choice.
Of course, your trip to Chelsea would be incomplete without visiting the High Line. Promenade, park, greenway – call it what you want. But the beauty of the aerial walkway with neatly manicured gardens will leave you short of words.
Perched atop the New York Central Railroad, the High Line offers stunning views of the Hudson River and towering skyscrapers. Also, it's dotted with numerous eateries and street food vendors. If you're lucky, you'll even get to see stunning art installations and live performances along the walkway during summer.
Take a stroll down the High Line to reach the famous Chelsea Market, a bustling flea market comprising 40 odd vendors, housed inside the erstwhile Nabisco factory. Whether you're looking for handmade jewelry or exotic spices – you'll find everything here. Don't forget to check out the dainty bakeries and restaurants in the market as well.
If you're more of an art aficionado, make sure you visit The Museum at FIT, David Zwirner Gallery, and Rubin Museum of Art. You could also experience an interactive theater performance at Sleep No More.
When you're tired of hopping between museums and galleries, make sure you stop for a delicious meal at Artichoke Basille's Pizza or Salumeria Biellese. Also, don't forget to visit a couple of bars and pubs to experience Chelsea's vibrant nightlife.
What did you love the most on your trip to Chelsea? Share your experience in the comments section below.
Karen works for a big hedge fund, she's awesome with numbers and loves what she does, but above all – she loves traveling. Whenever she's on the road, she tries to get into the gritty tiny details of every location she explores.