Planning a trip to a shooting range in New York? If it's going to be your first time to fire a gun, better learn the art of shooting in a proper shooting range. Learn as much about the gear as possible before getting started (experts like thermalcameras.guide go through rifles and scopes in great detail) and then pick a shooting range of your choosing. When it comes to shooting ranges in NY, the places where you can go are pretty much a hit or miss.
The rest of the United States is quite relaxed and "gun crazy" so to speak, and therefore, is pretty relaxed with the gun law. However, the laws in New York City are quite strict – so, while some places are a bit more accessible to everyone, others tend to be more selective. Thus, if you wish to go shooting in New York, here are some places that have good recommendations.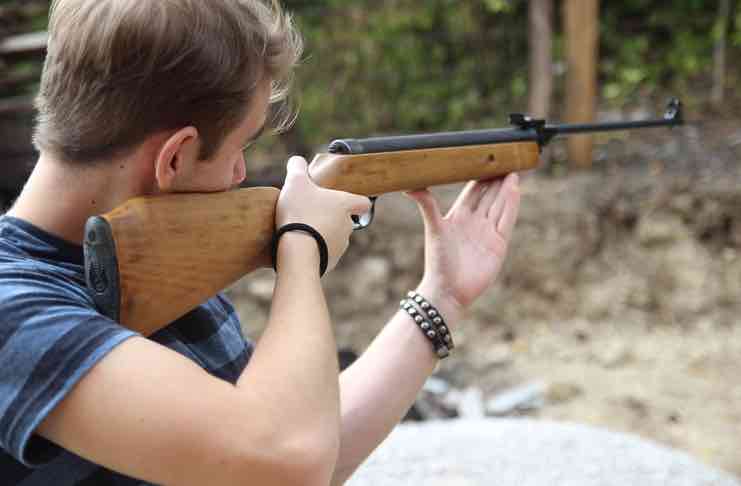 5 Shooting Ranges in NY You Should Try:
1. The Westside Rifle & Pistol Range
If you are looking for a place that is not cluttered with requirements and with high chances of being refused entry due to the absence of a license, then you may want to try out the Westside Shooting Range. While the place caters to the residents of the United States, it is a good place to try out if you are not from there, have a gun – but don't necessarily have a license.
The matter of the license is still heavily debated in regard to the place, although it is said to be among the best. As a tourist, you are required to have a license for the state of New York.
However, their website states that you don't need an NYC permit and that novices can learn how to shoot a gun. During their first visit, novices are also required to take on a safety course.
2. Gun for Hire
Gun for Hire is the perfect place for two categories of people: those who want to get a gun, and those who want to shoot a gun. This place not only allows you to shop for guns but also teaches you how to shoot a gun. It is one of the very few places that people who aren't citizens of the United States can visit.
Unlike other shooting ranges where you need to come with your own gun, this is the kind of place that allows you to "hire a gun," along with its accessories. For example, if you saw on Minuteman some great-looking air rifle scopes, the chances are that many of these accessories will be available at the range as well.
3. Pioneer Shooting Center
Founded in 1935, the Pioneer Shooting Center is one of New York's oldest operating ranges. The place was renovated in 2014, and now it caters to quite a large variety of shooters.
They have a 50-foot tactical range where you may use numerous good types – so whether you want to practice with a handgun or a rifle, you will get all the lessons that you need.
Trainers are also there to teach visitors in terms of firearm use and safety. They have a class called "Introductions to Handguns" where people not only learn about the basics of handguns but can also access advanced tactical techniques for pistols and shotguns.
It is also one of the very few places in the United States that provide simulation training. This is a reality-based force-on-force scenario training where simulated ammunition is used – or to be more precise wax ammunition.
4. Camp-Site Sport Shop
If you want to go to the shooting range and camp at the same time, this shooting range in New York is certainly one that you'll want to keep in mind. This place allows you to practice with your gear, but also to purchase or rent gear from there. You have optics, pistols, rifles – but also equipment such as eye or ear protection.
If you wish to get yourself started, you will find all the necessary equipment there. Plus, their public shooting ranges go all the way from 10 yards for pistols to 200 yards for rifles.
5. Woodhaven Rifle & Pistol Range
If you want to join a shooting range that feels more like a private club, then you might want to give Woodhaven Rifle & Pistol Range a try. You'll need to have a license to shoot a gun, but if you are just passing the area and want to kill some time, you can buy some ammo and targets there.
The staff there is also very knowledgeable and can give you all the information that you need in terms of guns and licenses. Plus, it is a great place to go if you like the rustic, "old school" look. If you get a member's pass here, you will also be able to enjoy shooting at an affordable price.
The Bottom Line
It's very difficult to come across a good shooting range in NY, which is why you need to learn as much about them as possible. In most cases, shooting ranges also allow you to buy ammo and accessories – so if your purpose is to get the best of both worlds, find a range that provides everything.
If you're looking for some amazing hunting adventures – check out our article about 7 hunting trips you should try. And if you're looking for something good to wear for your shooting range adventure – check out these shooting clothing items.
Alex is a computer geek, programmer, who loves traveling. Not the usual mix, but Alex is always with his laptop – no matter how high the mountain he's hiking on. On every peak he reaches, he writes a story that captures it all.