Montpelier may be the smallest state capitol in the U.S.A., but the city of under 8,000 inhabitants radiates with a rich culture and charm that could only be found in Vermont.
On State Street, local restaurants, cafes and shops stand tightly side by side, creating a walkable downtown, perfect for escaping the city without a car. A few blocks west of downtown is the architecturally Greek-influenced State House, which proudly accentuates the city's skyline. While Montpelier bustles with commuters on weekdays, the pace slows down significantly during evenings and on weekends. The thriving art scene along with galleries, museums and other attractions make the city a perfect weekend getaway for visitors.
Montpelier hosts a variety of events and performances throughout the year, from weekly farmers markets to concert series to an annual film festival. And its location nestled in Vermont's Green Mountains and on the banks of two converging rivers also make it ideal for enjoying the outdoors.

Things to do in Montpelier, VT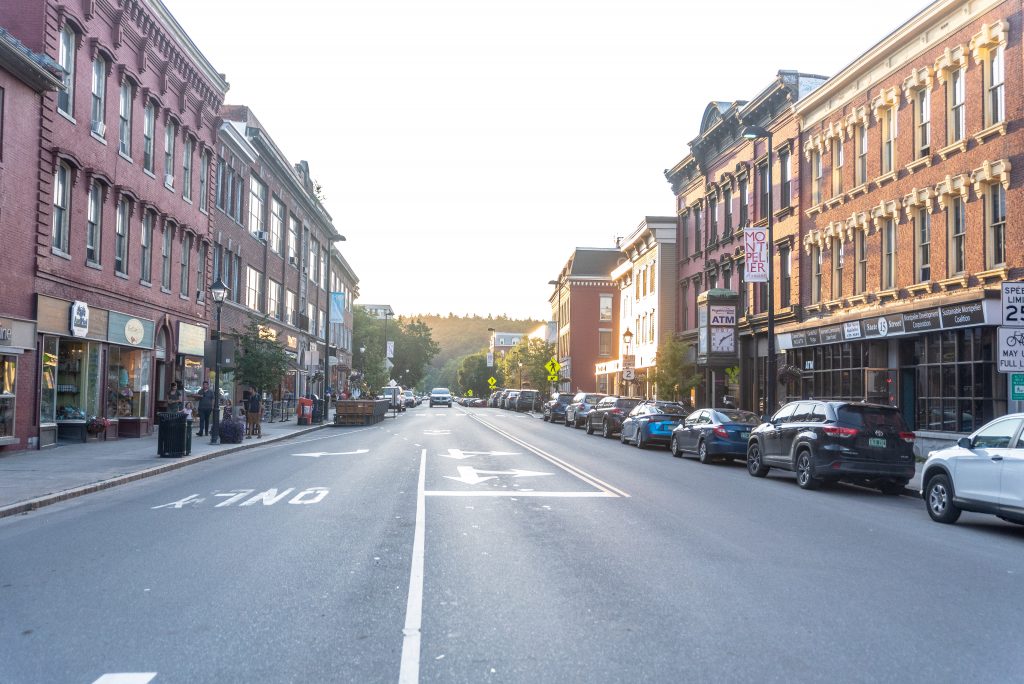 There are a variety of museums, galleries and exhibits to see in Montpelier. The Vermont History Museum has rotating exhibits about the state's history. The T.W. Wood Gallery is the combination of a gallery and museum, and features pieces from artists around the world. The Front is a cooperative gallery with artist-run exhibitions and events.

A trip to Montpelier is not complete without visiting the Vermont State House, which offers guided and self-guided tours. Built between 1833 and 1838 and restored in the early 1980s, the State House and its gilded dome are the focal point of the city's historic district. Free, self-guided tours are offered throughout the year, and guided tours are offered from late June through October.
While Montpelier is Vermont's largest urban historic district, the town also offers a variety of outdoor recreational opportunities. Hubbard Park, which is located just behind the State House, features seven miles of hiking and skiing trails, picnic areas and even a 54-foot tall observation tower dating back to the World War I era. The 200-acre North Branch River Park, also offers a network of trails perfect for hiking, biking and cross-country skiing. The park extends along the North Branch River, and encompasses a diverse range of ecosystems including wetlands, old hemlock glades and younger hardwood and softwood trees.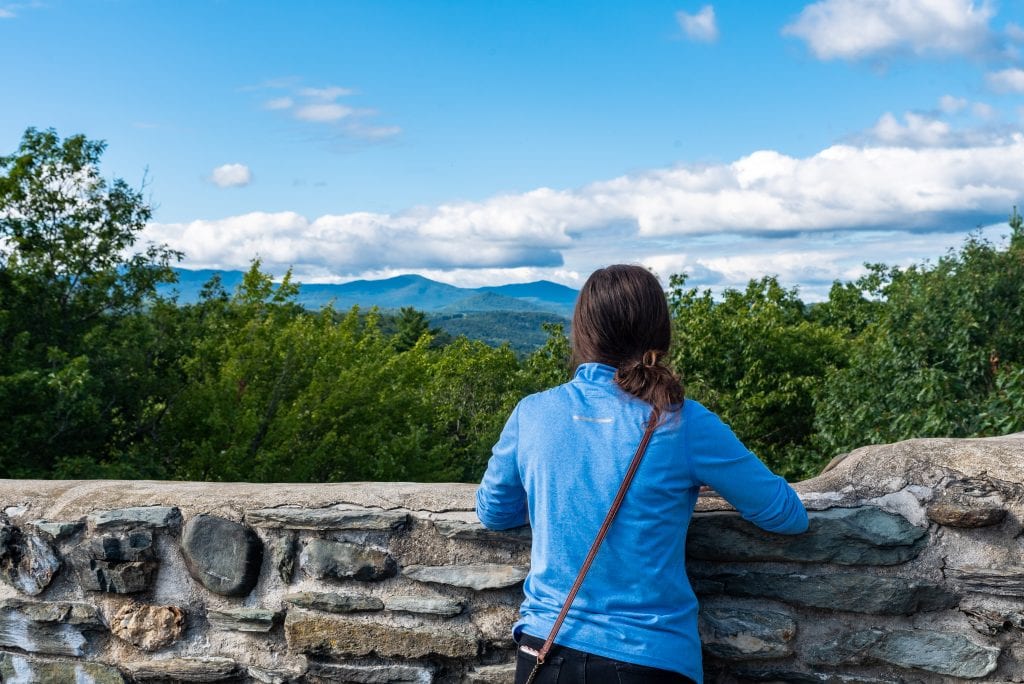 Where to eat and drink
The Skinny Pancake, located on Main Street, is a Vermont classic that focuses on sweet and savory crepes and is open for breakfast and brunch. They have a handful of other locations throughout the state, including one in Burlington.

The Three Penny Taproom is a must-experience destination for craft beer lovers while in Montpelier. The taproom and restaurant features an extensive beer list — many which are brewed locally — with a wide selection of styles. They often carry a number of Hill Farmstead beers, which have been voted the best pale ales around. Their food selection focuses on locally-sourced ingredients, and consists largely of classic bar food like a buffalo chicken sandwich and braised pork sandwich.

Sarducci's is a traditional Italian restaurant overlooking the Winooski River. During the warmer months, guests take in the views from their outdoor patio. While the ambiance feels like that of a higher-end establishment, accentuated by their wood-fired oven and full bar, the prices are more than reasonable.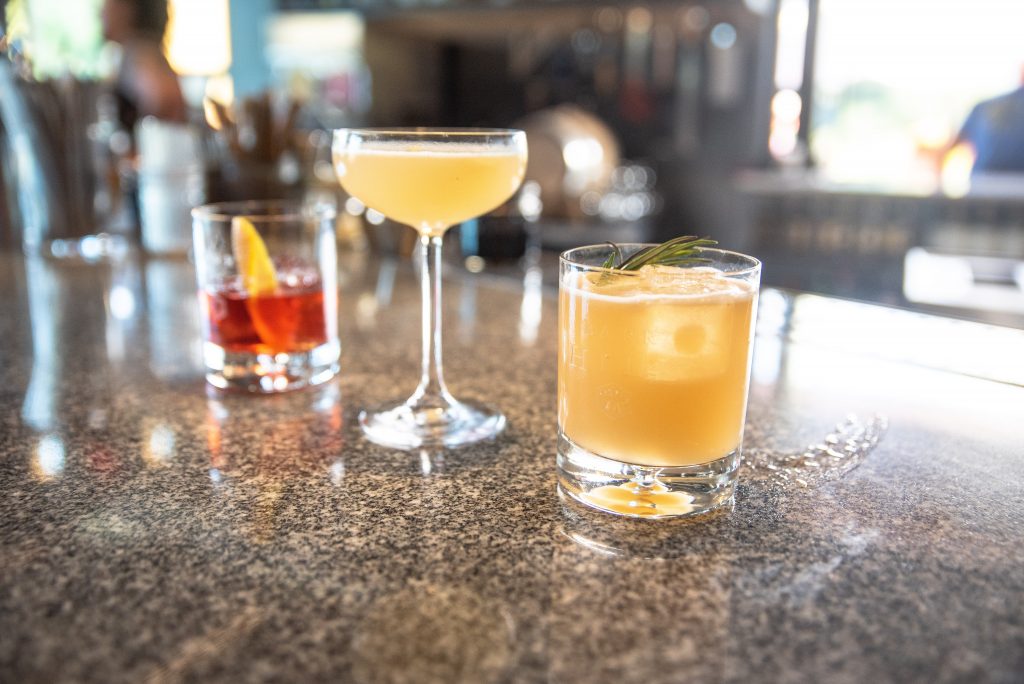 After a long day of adventure, exploration and learning, head over to Barr Hill Gin, which recently relocated to a new space in Montpelier. This distillery is the collaboration of a beekeeper and distiller who have come together to create honey-based spirits. Their tasting room offers a mix of traditional and innovative cocktails.

Where to stay in Montpelier
Montpelier has a variety of lodging choices, from campgrounds to well-known hotels to quaint and charming inns.
The Inn at Montpelier, located on Main Street, is within walking distance of most of the city's attractions, making it the perfect place to stay during a car-free weekend getaway. The inn is made up of two historic buildings — both of which are over two centuries old and have a rich history behind them. The inn has 19 guest rooms with standard, midsize and deluxe options.

The independently-owned Capitol Plaza Hotel and Conference Center features over 60 guestrooms and luxury suites. This award-winning hotel is also conveniently located within walking distance of most attractions. Scheduled to open in 2020, an 80-room Hampton Inn and Suites will be an additional option, just behind the Capitol Plaza Hotel.

Get to Montpelier from NYC
From Penn Station, Amtrak's Vermonter offers daily service that drops you off directly in Montpelier, within walking distance of many of the inns, restaurants and attractions. Downtown is just under two miles from the train station so you may need to use a local taxi. However, many of the inns and hotels are happy to provide a shuttle service to and from the train station. Once in town, many activities can be reached by foot.
If you'd like to visit some of Vermont's other destinations while in the area, Amtrak offers service to nine towns in the state. Green Mountain Transit offers bus service to other towns as well.
For more ideas on where to stay and what to do, head to VermontVacation.com.
Josh Laskin is a freelance travel writer and photographer based in the White Mountains of New Hampshire. When he is not at work or on the road, you can find him in the mountains snowboarding, climbing, hiking, fly fishing, mountain biking, and eating bagel bites.