Across Lake Champlain in the Adirondacks is the vibrant college town of Burlington, Vermont. Its youthful spirit makes it a cool destination to relax in, local brews in hand; and its size makes it an ideal car-free getaway.
Charmingly New England, with a refreshingly indie flare, Burlington welcomes visitors with locally-focused dining and plentiful opportunities to enjoy the indoors and outdoors alike.
Eat (and drink) local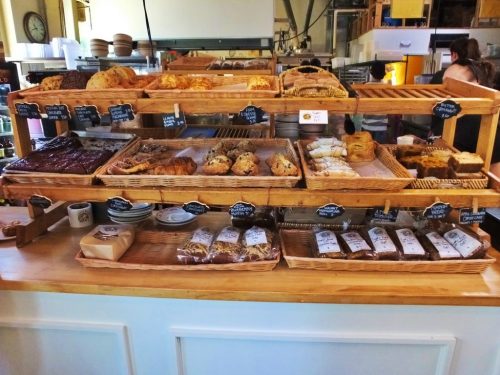 Burlington charms as a farm-to-table escape. Vermont Pub and Brewery, American Flatbread Co., and El Cortijo (more like farm-to-taco) venture into twists on classic fare, and do it beautifully. Nearby, you can drink Burlington brews like Zero Gravity, Foam Brewers, Switchback Brewing, and Citizen Cider. You can visit any of these breweries for tours and tastings. At Citizen Cider, you can order two flights comprising of all of their drinks to sample alongside a plate of poutine.
August First is rustic chic in design and dizzyingly satisfying in deliciousness. From rosemary seasoned home fries to cinnamon roll croissants, the tiers of pastries and cozy environment can keep you there for hours.
Rain or shine, hot summer day or brutal winter morning, the Burlington Farmers Market is in session. Enjoy breakfast, brunch, or lunch (even all three!) with local vendors and savor treats like samosas from Pak-Afghan Foods and maple lemonade from Theo's Lemonade.
And would it be a trip to Burlington without visiting Ben and Jerry's shop, on the corner of Church Street and, yes, Cherry Garcia Street?
What to Do in Burlington, VT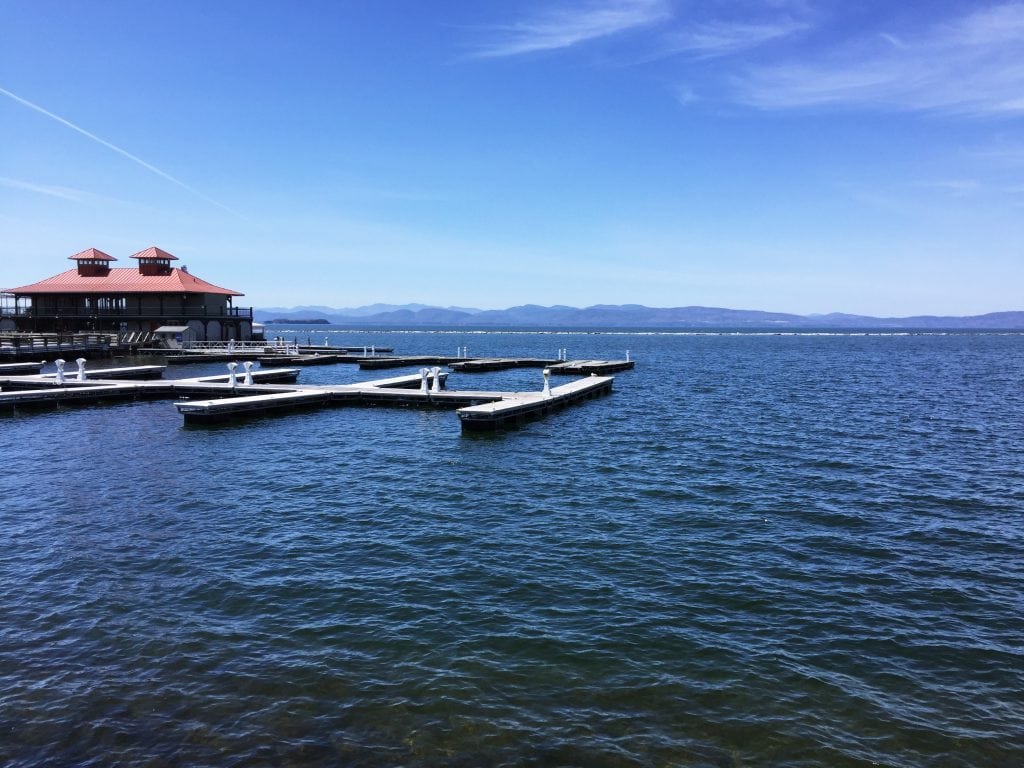 Get a front-row seat on Lake Champlain and relish the views at Burlington's Waterfront Park, where walking paths and grassy areas for sitting converge for stellar mountain peeping. In the winter, take a brisk walk along the water; and when the city thaws into spring, rent a bike and follow the eight mile path from Oakledge Park to the Winooski River.
Also on the waterfront, ECHO, Leahy Center is a science education center and aquarium, perfect for families and couples of all ages. Their interactive exhibits surround the Lake Champlain area, and you can enjoy various feedings and presentations throughout the day.
Church Street Marketplace is a one-stop shop of specialty stores, selling everything from festive sock to imported handmade jewelry. Don't miss the quirky home goods at Tradewinds, and olive oil at the Saratoga Olive Oil Company. Check out the surrounding streets for stores like Common Deer, selling products like a carved wooden mug of Joe Biden eating ice cream, and Phoenix Books, a hole-in-the-wall haven.
Where to Stay
Near the waterfront, the boutique Hotel Vermont offers bright rooms, massive suites, and innovative dining experience in the hotel's restaurant, Juniper. It is Vermont-inspired from top to bottom, everything from flannel robes to wall decor, and is mere steps from downtown Burlington.
Getting to Burlington from NYC
Take the Amtrak Vermonter from New York City to Essex Junction, VT. Budget travelers can take Greyhound offers bus service from New York City to the Burlington Airport with one transfer to Boston, approximately 11 hours. From there, local bus service can take you downtown.
Header photo by Tim Plante (Flickr, CC). All other photos by author.
Lindsay is a new New Yorker, having grown up in Boston and lived in Dublin for a bit. Her soul is half mountain, half skyscraper, and she is moved by the breathless wonder of cultures and landscapes that make up the mosaic of our planet. Writing has been her passion since she was a little girl, and she still has dreams of becoming a ballerina someday. She loves cycling, donuts, art museums, and toting her camera everywhere. Find her blogging at ontherogueagain.com.