Whether it's an outdoor festival, a free sunset concert, an adrenaline-pumping amusement ride or a cold craft beer at a new beer hall, there are ample reasons to visit Westchester County this summer. Set between the Hudson River and serene Long Island Sound, the County is the perfect getaway from the hustle and bustle of city life. Just a few miles north of New York City and easily accessible without a car via Metro-North, there are a range of events and activities just waiting.
Prefer to listen to our post? Just play the video and enjoy it!
Music In The Air
Summer on the Sound
Enjoy a free Sunday evening concert series, Summer on the Sound, at Harbor Island Park in Mamaroneck. The series runs through Aug. 3.
Get here:
Take Metro-North to the Mamaroneck Station and walk 10 minutes down Mamaroneck Avenue to the park.
Hudson River Museum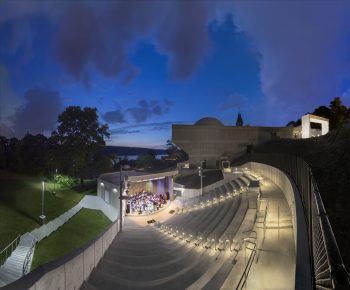 In Yonkers, the Hudson River Museum will host performances in its amphitheater on Fridays and Saturdays through Aug. 31. Acts include contemporary dance performances, immersive theatrical presentations of Shakespeare's finest work, jazz, R&B concerts and tango nights. As an added boost, the museum and shows are free summer Friday and Saturday evenings.
Get here:
Take Metro-North to Glenwood Station. Walk one block east on Glenwood Ave. and turn left onto Ravine Ave. Follow Ravine to Trevor Park and take the path to the museum.
Sunset Jazz
The Sunset Jazz Concert series at Lyndhurst Mansion in Tarrytown is a winner. Relax on the great lawn and enjoy cool music by top jazz artists. The concerts continue through Aug. 29.
Get here:
Take Metro-North to Tarrytown and catch a taxi for the quick ride to Lyndhurst.
Jazz Fest White Plains
Jazz Fest White Plains is a celebration of jazz for music lovers of all ages. The event, which takes place from Sept. 11 to 15, has become a signature showcase featuring both free and affordable ticketed performances.
Get here:
Metro-North to White Plains
Sip A Cold Beer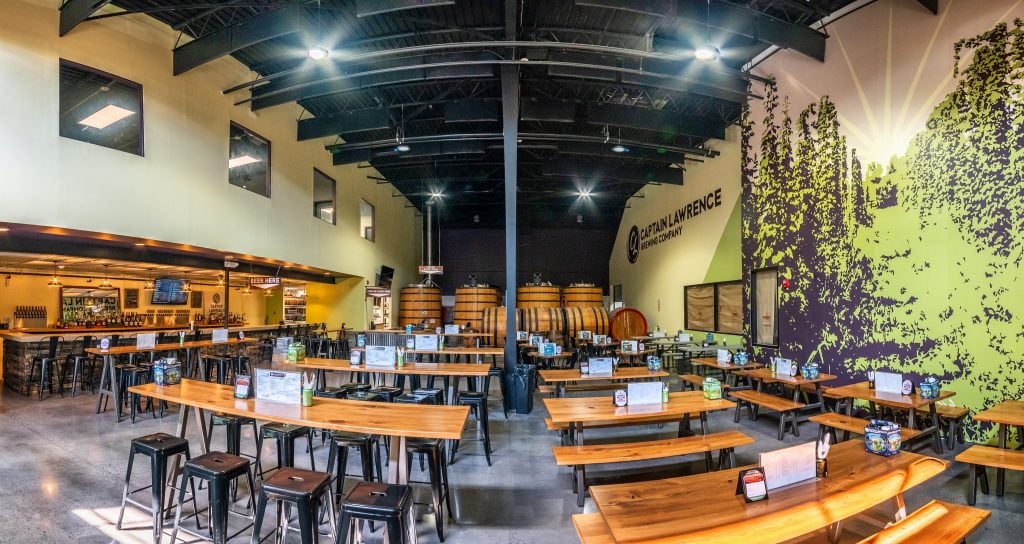 Captain Lawrence Brewing Company in Elmsford unveiled its new beer hall just in time for a visit by ale-loving summertime travelers. They offer 30-minute brewery tours every Saturday and Sunday at 1 and 2 pm. You'll get an overview of the brewing process, visit the Barrel Room and have the chance to sample a few of their more exotic beers. After, head to the beer hall and sip the thirst-quenching Galactic Fog with notes of juicy pineapple and hops. Pair it with a pizza baked in the wood-fired oven or grilled shrimp tacos with a dab of chili lime sauce.
Get here:
Metro North to White Plains, then hop on the 14 bus to Saw Mill River Road at Executive Boulevard. From there it's a two-minute walk.
Festival City
Yonkers Riverfest
More than just a festival, Yonkers Riverfest is a celebration of community. This free event draws more than 15,000 people to Downtown Yonkers each year and will return this summer on Sept. 14. Expect a day filled with music, art, food and culture.
Get here:
Metro-North to Yonkers station.
Family Fun
Playland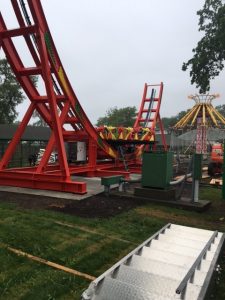 Take a trip to Rye Playland for memorable family fun. Known for its historic rides, beachside setting and Art Deco architecture, the park offers ample thrill rides as well as calmer, little kid options. Its evening fireworks display on Aug. 30 is a sight. Playland hosts a Laser Light Show every Tuesday – Sunday in season. For the first time in over a decade, visitors will be among the first to experience the park's newest ride, which officially opens in July.
Get here:
Metro-North to Rye station. The #75 bus meets the train and will get you to Playland in a jiffy.
Check-out Metro-North's Playland package deal.
Pedal the Parkway
Bike, skate, scooter, walk, or jog on this 13.1-mile traffic-free road from White Plains to Yonkers when the Bronx River Parkway closes to cars on Sunday mornings in September. Bicycle Sundays are a beloved Westchester County tradition since 1974.
Images courtesy of Visit Westchester NY and Captain Lawrence Brewing Company.
Allison is a native New Yorker, who has lived in Rome, Tuscany, Melbourne, Toronto and Los Angeles. She frequently contributes travel pieces to Family Travel Forum, using her own children as guinea pigs as they travel the globe. She is fluent in Italian and Spanish and laughably adequate in French. Her background as an Early Childhood Educator gives her an added understanding of what it takes to travel with kids in tow. She firmly believes that the most important part of education takes place outside of the classroom, on the road, around the world. She never misses a chance to sample local delicacies, as her love for travel goes hand-in-hand with her love for food and wine. Follow Allison at @gourmetrav.