When you think of Pittsburgh, Pennsylvania, do you imagine a dark and dirty city of smoky steel mills?
Pittsburgh has undergone a renaissance. It's now a clean, green city at the forefront of sustainability. Pittsburgh is a supremely walkable city with 90 unique neighborhoods and 446 bridges across its three rivers. To check out some of these, just hop a bus or the T (the underground rail has limited stops), or grab an Uber.
Explore its funky neighborhoods, creative chefs offering healthy and vegan fare, myriad of wellness experiences, and thriving world of outdoor activities in its open green spaces.
No longer the gritty, industrial "Steel City;" its new nickname is "City of Eds and Meds." It's a leader in higher education with dozens of colleges and universities, including Carnegie Mellon and University of Pittsburgh, and a medical capitol, with UPMC integrated health system and a top children's hospital.
It's also a technology hub, housing offices of Facebook, Google, Apple and Uber, plus a mix of companies working in robotics and artificial intelligence. It's not unusual to see a driverless car. Today's mining consists of data, not coal.
Pittsburgh has consistently been rated one of the most livable cities in the U.S. and a great place for a visit.
Get Active
Download the HealthyRidePGH app and rent a bike at locations all around the city. Explore the Three Rivers Heritage Trail with its 24 miles of riverfront rail-trail. Or walk, run and bike on miles of streets closed to traffic during the city's annual OpenStreetsPGH days.
Try Yoga in the Square, free classes in the central Market Square, Sundays through September 29th. Or pick up some local fruit and veggies at the numerous farmer's markets around town.
The first Friday of the month is the time to explore the city's creative energy through the Garfield arts crawl. This classic Pittsburgh neighborhood is packed with row houses and art galleries with plenty of open spaces to catch your breath and just relax. Experience a mix of photography, dance, painting, sculpture, music and spoken word performances while meeting local artists.
Rent a kayak or SUP from Venture Outdoors and paddle the three rivers or challenge your balance right in downtown.
Take a stroll to the fountain in Point State Park, located at the confluence of three rivers at the tip of downtown.
Relax in the City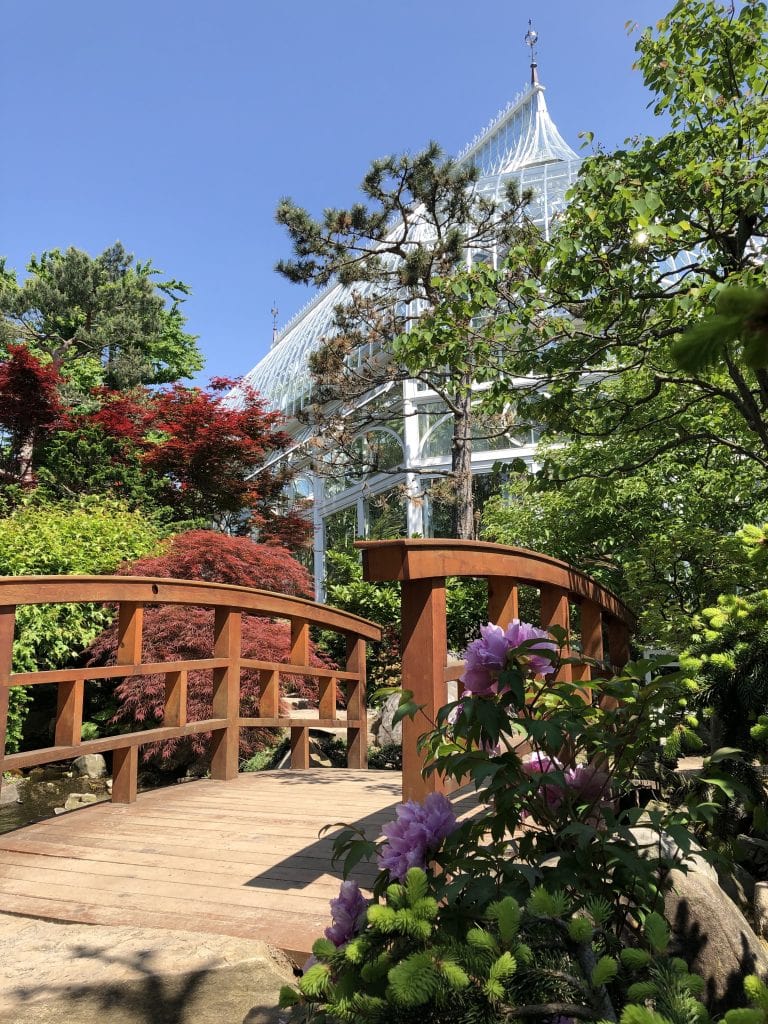 Phipps Conservatory and Botanical Gardens, adjacent to the University of Pittsburgh, is a sanctuary of flora in the city. The current Van Gogh In Bloom exhibit depicts many of the artist's famous paintings in flowers. Plus, there's a Japanese garden, butterfly forest and colorful Chihuly glass sculptures scattered throughout.
Be sure to visit the new Center for Sustainable Landscapes, touted as one of the greenest buildings in the world. It captures, treats and reuses all water on site …. including the toilet water. Its rainwater lagoon is home to turtles and fish, and its rooftop features over 100 native plant species.
Café Phipps, named a "Best Museum Restaurant" by Food & Wine Magazine, serves local, organic fare. You can also see their methods in action in the community garden, where local residents learn to eat healthy by growing their own food
For a relaxing experience, head to Peace, Love and Zen, a sanctuary of calm in East Liberty. One of their more unusual services is a Himalayan salt cave. Sit back in a comfy lounge chair in a darkened room, while salt particles fill the air. Inhale them to help loosen congestion, increase oxygen intake and cleanse the airways of smoke, dust, pollution and other allergens. Bundle up under a blanket, look up at the ceiling of flickering stars, or close your eyes as the sound of waves courses over you. At the very least, you'll get a great nap.
Healthy eating in Pittsburgh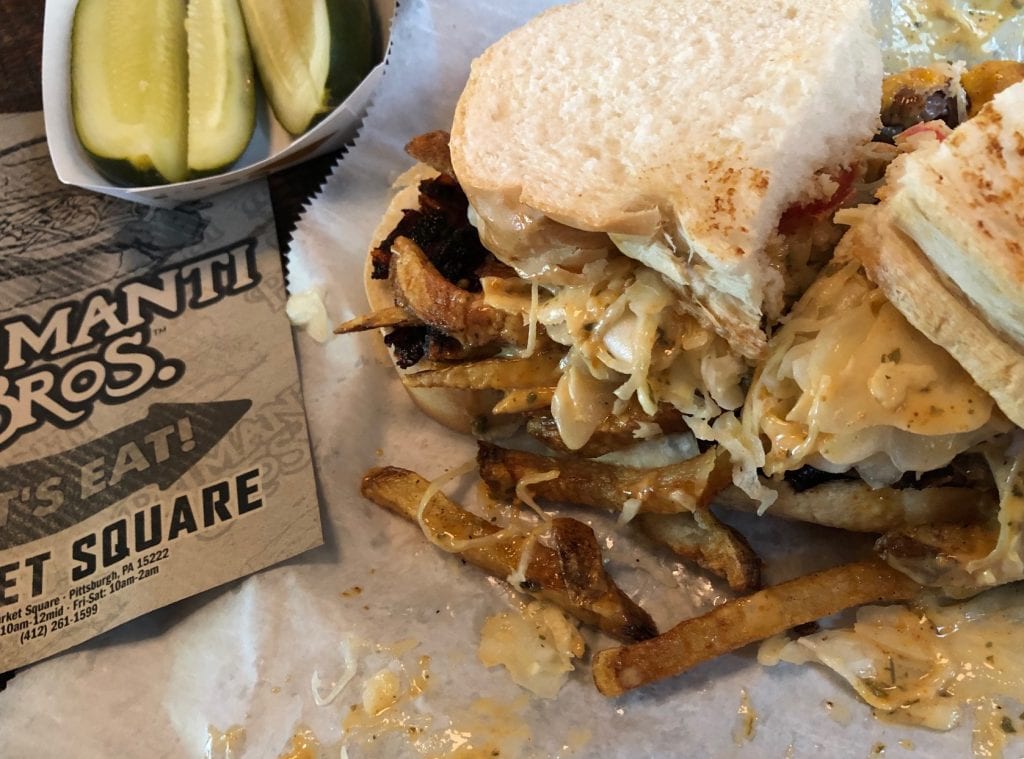 Have a hankering for vegan fare? You've come to the right place. Breakfast at the Gluten Free Goat, a neighborhood café in Garfield, consists of bread from flour that they grind themselves; and it's gluten, soy, corn and oat-free. Have a veggie Sammy, a grilled cheese with shiitake "bacon" and homemade pastries.
For lunch, head to The Vandal which features locally-sourced and seasonal items, including herbs from their backyard garden. Have some fresh picked chives on your soft scramble or fragrant mint in your iced tea.
At Apteka, local couple Kate Lasky and Tomasz Skowronski serve up the city's signature pierogies with a twist: delicious pockets of sauerkraut and mushroom or smoked cabbage and potato. Accolades for those and their apple pancakes have won them rave reviews and numerous best restaurant awards.
Uniquely Pittsburgh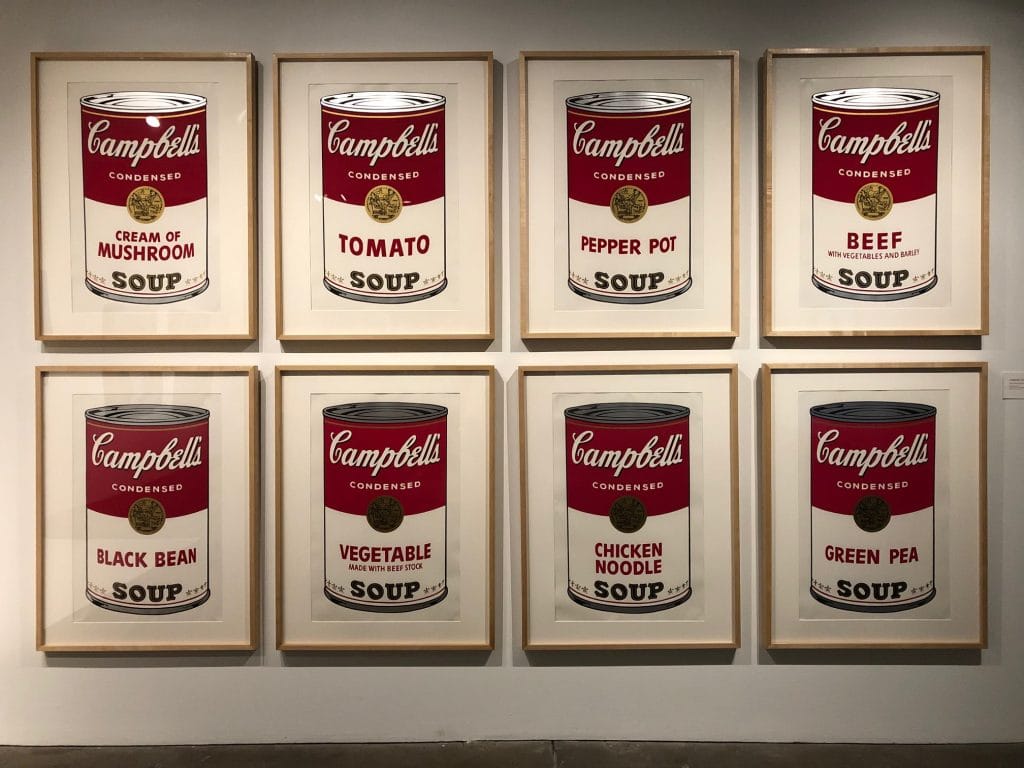 Yes, there's unhealthy, but equally delicious eats here as well. Try the double-stuffed sandwiches at Primanti Bros., with several locations. They pile on the cheese and meats, and then top it all off with vinegar-based coleslaw and French fries right between the bread. Extra napkins, please.
Learn fun facts about this city with Walktheburg tours. You'll discover that Pittsburgh is the home to many famous people and products, including Andy Warhol, Mister Rogers, and the Heinz pickle. (You'll even be gifted a pickle pin at tour's end!)
And don't miss the annual Picklesburgh festival, July 26-28 on the Roberto Clemente Bridge in downtown, with all things pickle – food, cocktails, competitions, demos and more.
Be sure to spend time visiting the Warhol Museum where you'll find lots more than his famed Campbell's Soup cans (but you'll see those, too), the Heinz History Center and Mattress Factory contemporary art museum.
Sustainability is key at the love, Pittsburgh shop in Mount Washington, which showcases local goods and artists. When you shop here, you know everything's been made with recycled, repurposed or sustainable components. Pick up a colorful, handcrafted bowtie made with textile discards, salted chocolate caramels from a 100-year-old local company, shea butter soap or jars of honey. You'll also learn some local Pittsburghisms like "Yinz," which is the local version of "y'all." And if you decline a shopping bag, they'll donate 50 cents to Tree Pittsburgh, an environmental non-profit dedicated to tree planting, care, education and advocacy.
While in the Mount Washington neighborhood, high above the city, take in great, Instagram-worthy views of the city skyline. Then ride one of the two remaining funiculars (inclined cable railways) for a throwback experience. In the 1800s, there were dozens around the city to transport workers to the factories and mills. Today it's still a clean transit option – or fun tourist experience — at $2.50 one way.
Where to Stay in Pittsburgh
The centrally located Fairmont Pittsburgh offers great views and a 24-hour health club. Enjoy the steam room and sauna, or opt for a massage at the spa. No straws or plastic here. In fact, the hotel has received LEED certification from the U.S. Green Building Council. Want to work out, but forgot your gear? No problem. You can borrow a whole outfit including sneakers as part of the Stay and Stay Fit program with Reebok.
Just opened, is the boutique hotel TRYP by Wyndham in the trendy Lawrenceville area. The former trade school building features local art installations and a storytelling project where former students recall the history of the building.
How to get there:
Megabus will get you here in just over 6 hours. Amtrak lets you off in Downtown, walking distance from Market Square, the North Side and the Strip District. Delta and US Airways have frequent daily departures from LaGuardia, with flight times of around 50 minutes. From Pittsburgh International Airport take Port Authority's 28X Airport Flyer to Downtown, departing every 30 minutes.
For more information, go to www.Visitpittsburgh.com
Photo credits: Phipps Conservatory photo courtesy of Visit Pittsburgh. Additional photos courtesy of the author.
Bethany Kandel is a native New Yorker who loves to explore the world and her own city to find off-the-beaten path adventures. She has been a staff reporter for the Associated Press and USA Today, and her freelance articles have appeared in hundreds of publications and websites, including The New York Times, Travel & Leisure, Reader's Digest, Woman's Day, Good Housekeeping, nextavenue.org and many others. She is the author of a parenting resources book, "The Expert Parent," and is the mother to two sons who also have her love of travel. Follow Bethany on Instagram @awaywithbethany.