Pack your flannel, handkerchiefs and cowboy hats. New York's Pine Ridge Dude Ranch will transport you to the Wild West less than three hours outside of New York City.
As we sat atop horses named Dottie and Summer, we revelled in the beauty of the Shawangunk mountains and their sweeping cliff bands. Afternoons were spent playing cornhole, practicing archery and drinking beer. Our evenings were filled with the salty taste of barbecue and the twangy sounds of live country music. Along with our jam-packed itinerary and filling meals, the ranch stood out for the friendliness of the staff and other guests. Pine Ridge feels as comfortable and welcoming as a large family gathering.
A ranch steeped in history
This recently-opened ranch is steeped in tradition. Before Pine Ridge, another dude ranch called Pinegrove was a Catskills mainstay for over 40 years. When the owner suddenly died in 2017, it was the barn manager, Mike Offner who stepped up to save the horses from slaughter with a grassroots, crowd-funded campaign. A few months later, Mike and his partners were able to purchase the ranch and take on a multi-month revitalization project. The new Pine Ridge Dude Ranch opened in spring of 2018, maintaining the spirit of the original dude ranch complemented with refreshed facilities. Now in it's second summer, Pine Ridge remains a place for families that have been coming for decades as well as for new visitors looking to join the ranch family.
Horseback Riding at Pine Ridge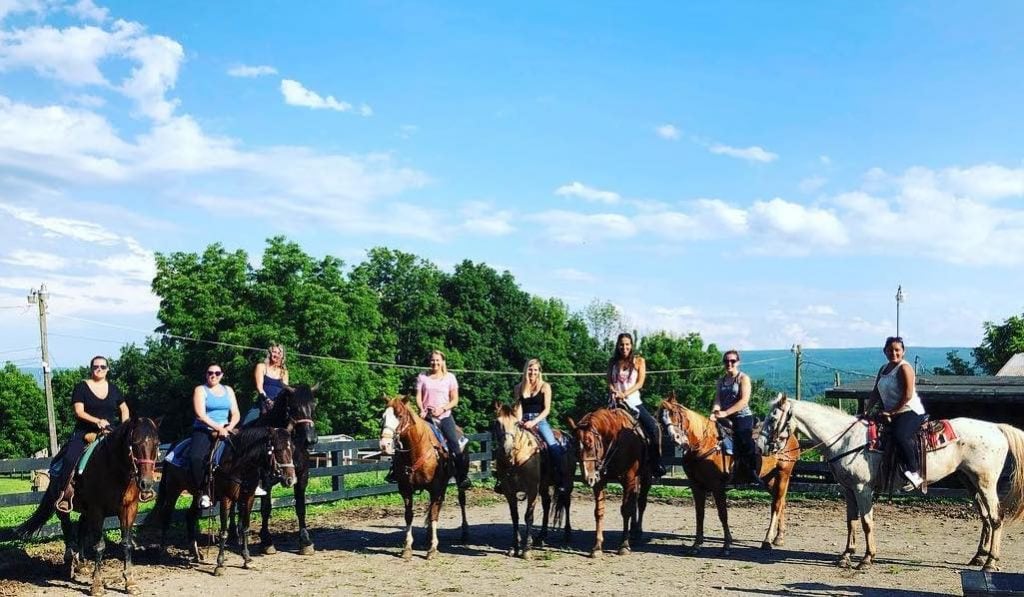 At the heart of Pine Ridge Dude Ranch are the horses. Since a trail ride is included in every visitor's stay, many discover their love for horseback riding with a meandering ride through the woods during their first day at the ranch. Options for more advanced riders abound as well, with miles of trails and experienced wranglers on-site to lead intermediate and expert rides. For kids, connecting with the horses goes beyond just riding them. The popular Barn Buddies program teaches young participants everything from grooming to saddling horses.
"We're hoping to share our love of horses with everyone that comes through."

-MIKE OFFNER, THE HANDS-ON OWNER OF PINE RIDGE DUDE RANCH
A Place to Play
Walk into the lobby midday and you may see a family playing monopoly around a stone fireplace. For both children and adults, a weekend at Pine Ridge will be filled to the brim with play, from tennis to basketball, card games, bingo or bocce.
A Family Getaway in the Catskills
Those with kids will appreciate the safety and independence children enjoy at the ranch.From indoor and outdoor pools to rock climbing and an arcade, there's plenty of kid-specific activities for the young ones to enjoy. While every weekend offers a slightly different schedule, you can expect activities like scavenger hunts, arts and crafts, archery, tennis, and cornhole tournaments.
For the adults
Adults can enjoy many of the same activities, but with a few additional twists. Pine Ridge offers beer tastings, weekend yoga, concerts and even beer bingo in the Silver Dollar Saloon. A few times each summer, Pine Ridge offers adults-only weekends.
Campfires under the stars are perfect for all ages.
Accommodations
The ranch has a variety of rooms to accommodate various group sizes. Families can opt for rooms with bunk beds for the kids, while couples can enjoy a romantic suite with a king bed and fireplace. Room rates start at $169 per adult, $99 for children age 7-17 and $69 for children age 3-6. The ranch is all-inclusive, so each reservation includes three meals, a myriad activities and a horse ride.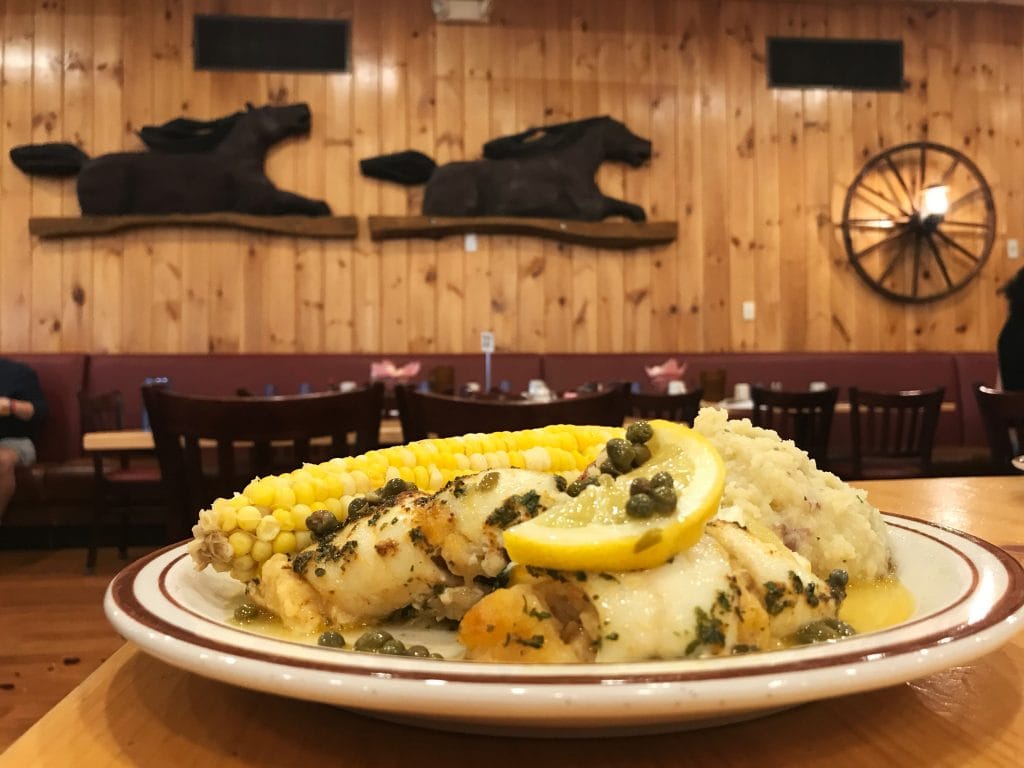 How to Get from New York City to Pine Ridge Dude Ranch
Take a bus or train to the Pine Ridge Dude Ranch this summer. The Coach USA Shortline bus will get you from Port Authority to Ellenville, which is nine miles from the ranch. If you're looking for a bus route with more schedule options, try New York Trailways from Port Authority to New Paltz. If you'd prefer the train, take Metro-North to Poughkeepsie. From there, you can rent a Zipcar at the station for the last leg of the journey. Pine Ridge can also help arrange a shuttle from New Paltz or Poughkeepsie directly to the ranch.
Sarah Knapp is a Brooklyn -based entrepreneur whose love for the outdoors and community building led her to the October 2013 creation of OutdoorFest. She has a BA in History, is a Wilderness First Responder and a NY state hiking, camp and boating guide. Her proudest achievement to date is reading the Aeneid in Latin.