Established in 1785 as New Brunswick's capital, Fredericton is currently home to 60,000 people who compose its lively culture and vibrant community. Situated on the banks of eastern Canada's longest river, the city's tree-lined streets are filled with restaurants, shops, festivals, history and natural outdoor attractions. The "Cultural Capital of Canada" is also known for its cultural diversity, making it a great place for adventurers and explorers.
From fly fishing for Atlantic Salmon to sampling local craft beers, there is no shortage of things to do in Fredericton. Below are my findings from my March 2019 trip to Fredericton (during the Fredericton Craft Beer Festival), as updated with new findings from a post-COVID-19 visit to the city a few years later in September 2023 (during the Harvest Music Festival).
Eats in Fredericton
With a wide variety of restaurants sure to meet all cultural preferences and dietary requirements, it is impossible to go hungry in Fredericton. Naru Japanese Cuisine, located along the main section of Queen Street, is an upscale, yet affordable spot for sushi and ramen. MOCO offers modern Italian fare with some localized Canadian flare. Try the Sicilian Calamari at MOCO, which is breaded with chickpea flour and served with an olive-infused tomato sauce.
Watch this video for some food tips:
Jonnie Java Roasters is a popular local coffee shop where you can browse for jewelry and international artifacts as the barista prepares your organic beans to order. Fredericton Boyce Farmers Market, reportedly one of Canada's top 10 community markets, is open early year-round on Saturdays and features over 250 outdoor and indoor vendors.
540 Kitchen & Bar is a casual neighborhood restaurant located in the heart of Fredericton. It has excellent sister spots around town, including The Lighthouse and 540 North; 540 North can be found at Picaroons.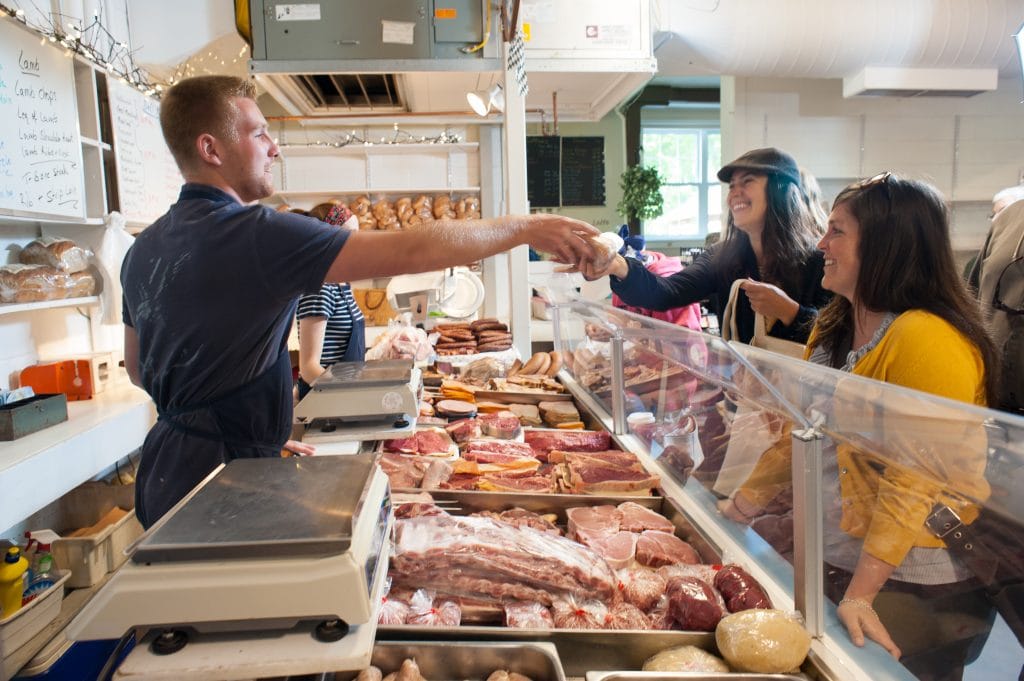 Chess Piece is said to be Fredericton's first and only Parisian style patisserie. The restaurant group's brands include Chess Piece Pâtisserie Cafe, Chess Piece Market, and Chess Piece @ YFC; it has two locations within the local airport alone, one pre-security and one post-security.
Where to drink in Fredericton
Fredericton has enough breweries that BrewHopper decided to develop an app with self-guided area brewery tours years ago. Picaroons is Fredericton's oldest craft brewery, and it has an open-to-the-public taproom —the Picaroons Roundhouse — just steps from the Bill Thorpe Walking Bridge. Graystone Brewing has been open since 2016 and has at least 10 housemade beers on tap at any time.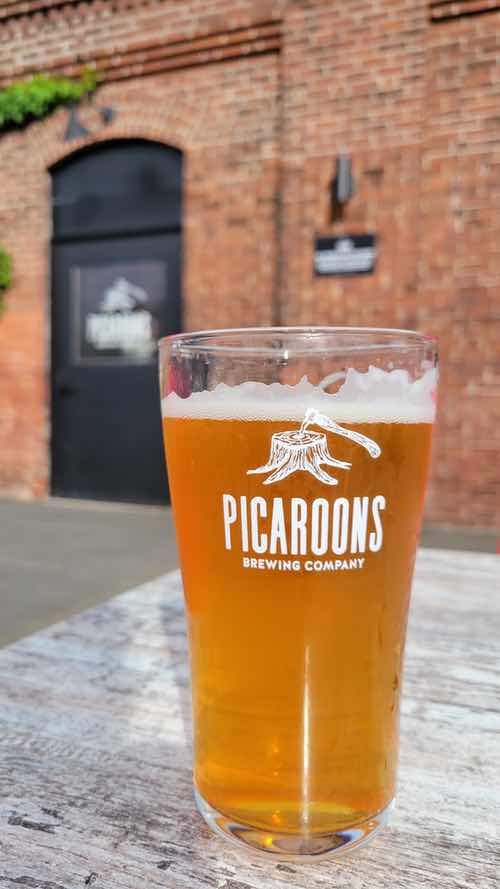 Belgian beer lovers should head to Grimross Brewing's tasting room to try one of their many, Belgian-influenced brews such as the Abbey Dubbel or Cheval D'Or. Trailway Brewing is a newer brewery with a wide variety of beers including fruit beers, stouts, and sours.
Like any good city, you don't have to love beer to enjoy it. Maybee Brew regularly has on-site events, which have included Hopped Yoga, Paint and Sips and a summer pig roast. Other well-established beer-related spots in the area include Mama's Brew Pub, The Ciderhouse, York County Cider, and The Joyce Pub; with 36 taps, The Joyce, as situated inside of the cozy Crowne Plaza Fredericton Lord Beaverbrook, reportedly offers the largest selection of local New Brunswick craft beer and cider in the world.
The Devil's Keep Distillery is reportedly Fredericton's first craft distillery. The Southside Shake at the Hilton Garden Inn is a gin bar with a cocktail menu was specially-designed by Luke McInnes, a renowned bar manager of the Toptable group from British Columbia.
The Lunar Rogue Pub, named after New Brunswick's most celebrated rogue Henry More Smith, opened in 1989 and is currently home to over 700 whiskeys. Co-owner Frank Scott was notably honored in Scotland as a Keeper of the Quaich in 2015, an honor which "recognizes those that have shown outstanding commitment to the scotch whisky industry." If the rumors are true, Scott was the first non-Scottish recipient of this honor. And for those curious about the 700+ whiskeys offered at any given time, The Lunar Rogue Pub lists them on an app called "The Rogue's Whiskey."
Stay Active in Fredericton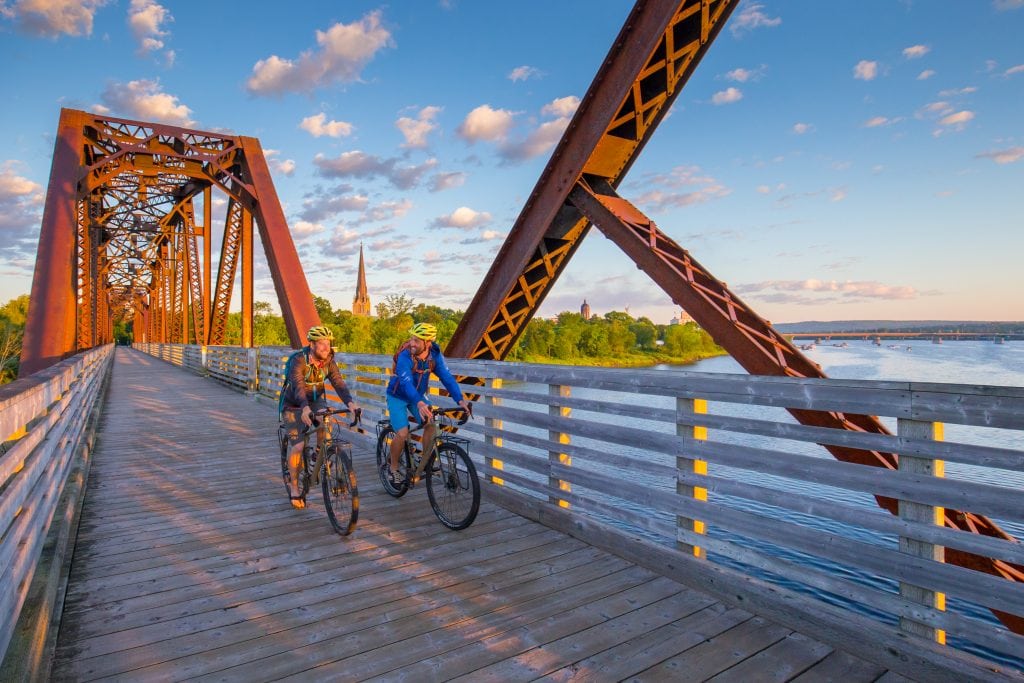 Unlike many cities, Fredericton does not currently have Uber, Lyft or other ride-sharing services at its disposal. However, it is an excellent city to navigate by bike, which can easily be rented in town at Savage's Bicycle Center or The Radical Edge. Savage's has been in business since 1897, which may make it Canada's oldest bike shop.
If you would rather not turn to two-wheeled adventure, don't worry — the city is also extremely walkable. Even at a slow and unrushed pace, the aforementioned Bill Thorpe Walking Bridge — which is also cyclist-friendly — can be walked in under 10 minutes.
The bridge, which connects Fredericton's north and south sides, is part of more than 71 miles of multi-use trails along the Saint John River. Over 13 miles of these trails are paved and fully accessible to pedestrians, cyclists, and wheelchair-users alike. There are 10 major trails in all, and all of them are open year-round.
The Arts in Fredericton
People seeking arts and entertainment can start at the Fredericton Playhouse. The 709-seat venue hosts musical, theatrical and comedic performances. The Capital Complex is a multi-room venue with events almost every night, ranging from open mic nights with local performers to established headliners.
The UNB Art Centre, as located on the University of New Brunswick campus, is a great spot for visual exhibitions. If fine art is what you're in search of, The Beaverbrook Art Gallery, which opened in 1959, has a permanent collection that includes works from Salvador Dalí.
Watch this video to get a glimpse of the Beaverbrook Art Gallery:
Fredericton is no stranger to music, either. Tony's Music Box is a Fredericton staple for purchasing musical instruments and related accessories, while Backstreet Records is the place to go for vintage vinyl records.
If you are looking to spend some time indoors, check out Unplugged, a popular "board games cafe" where you can buy and play their games on-site. Strange Adventures and The Comic Hunter are two local spots to check out comic books and related collectibles.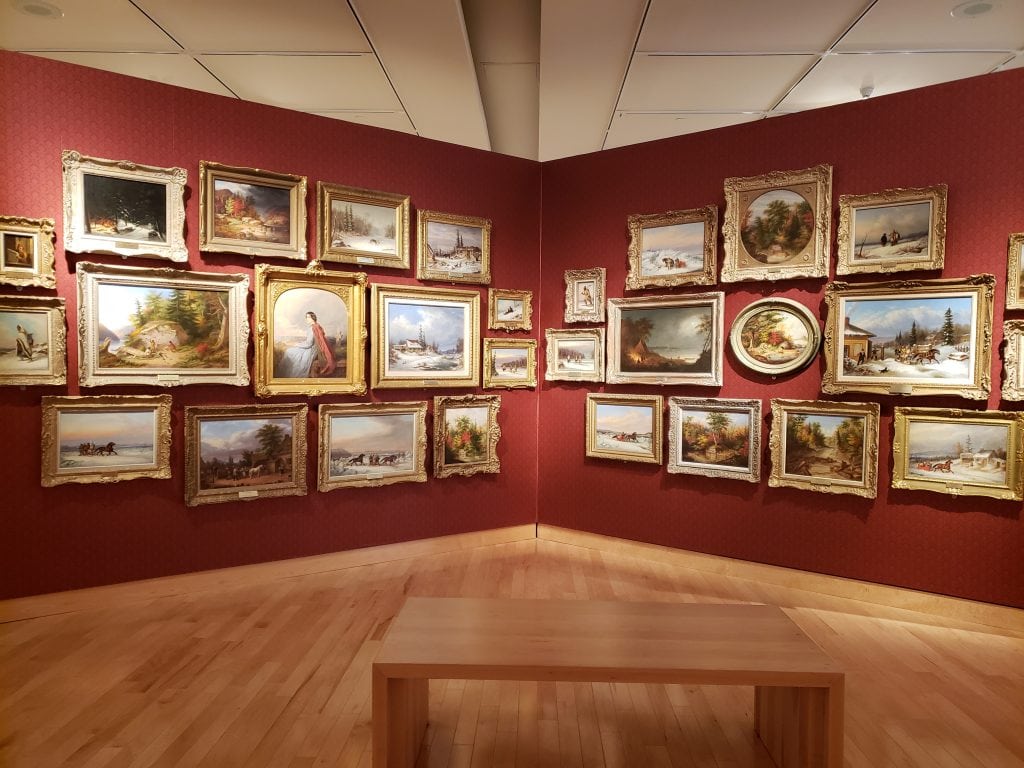 Events and Festivals
No matter the weather, Fredericton always seems to have a festival going on. The Fredericton Craft Beer Festival runs every March and spotlighting brewers from all over Canada's East Coast. The Fredericton Wine & Cider Festival, which takes place in April, features the largest offering of both local and international wines and ciders.
The FrexRod Car Show is known to come to town in May, as does the Fredericton Marathon. June often brings RibFest, the Cultural Expressions Festivals, and the FeelsGood Follyfest.
The city has hosted the Harvest Music Festival – formerly known as the Harvest Jazz & Blues Festival — since 1991, in which over 400 artists perform a number of venues over the course of six days. Headliners over the decades have included Led Zeppelin's Robert Plant, Phish's Trey Anastasio, Gov't Mule, Trombone Shorty, Jason Isbell, Spearhead's Michael Franti, Galactic, Cory Wong and Lucinda Williams. Highlights from its 2023 edition can be viewed by clicking here and here.
There are a handful of other music events to choose from as well, such as the the Nashwaak Music Fest and the NB Summer Music Festival, which are enjoyed by both locals and visitors alike.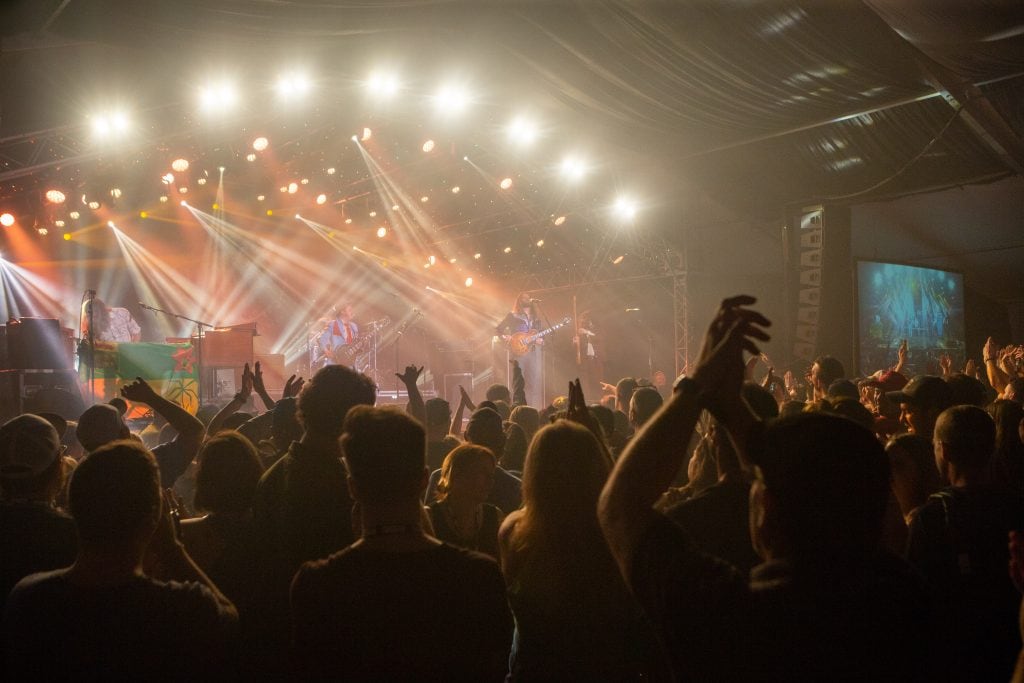 Looking for a good hotel for a good price?
You can find great deals on Kayak, just click below:
Insider Tips
When planning a trip to Fredericton, consider your weather preferences. The winters may be harsh, even by New York City standards. Several days of this year's Harvest Music Festival fell victim to rain, although alternate programming was offered by festival organizers.

While "last call" has a standard time in many cities, it varies from establishment to establishment in Fredericton. If you are planning for a late night, call ahead to find out their closing time. And speaking of time, Fredericton's time zone is one hour ahead of EST.

On a lot of signage in Fredericton, you are going to see "SVP" written. This is an abbreviation for "s'il vous plaît" (a very polite "please" in French). However, as a truly multi-cultural city, on both trips I heard additional languages spoken aloud besides English and French.

Credit cards are accepted everywhere in Fredericton, even for the purchase of a single donut at a Tim Horton's. However, it pays to know the exchange rate between U.S. and Canadian dollars.

If you realize you forgot to pack anything after arriving, check out the King's Place Mall on King Street. It has a pharmacy, a dollar-store, a Starbucks and other establishments.

Make sure to try the Storm Chips. Everyone in Fredericton knows what those are as they are a known local delicacy along with "donair sauce."
Have an extra day or three? Go to St. Andrews!
Fredericton is a pleasant just-under-two-hour drive to the New Brunswick Town of St. Andrews by-the-Sea. The historic town is a national historic site of Canada, and is home to the following worthwhile attractions:
Huntsman Marine Science Centre – This is a family-friendly spot where you can learn about the Bay of Fundy, the highest tides in the world and check out the many aquariums that feature the diverse marine life that lives in these waters. This is reportedly the highest-visited non-government tourist attraction in New Brunswick. Footage from our visit can be seen

here

.
Whale Watching via Island Quest Marine – The boat-based sightings on these tours include whales, seals, porpoises eagles and even the occasional shark; up to 12 species of whales are to be found in the Bay of Fundy during the summer months. There is a marine biologist on the boat to help educate passengers. Even if it is hot and sunny weather-wise, bring a sweater or jacket with you because it tends ot be cooler on the Bay of Fundy. Snacks are allowed, but not alcoholic beverages.
Watch this to get a glimpse:
The St. Andrews Brewing Company – Speaking of alcoholic beverages, located just steps from the Island Quest Marine office is this craft beer spot which makes "beers that we brew right here, by-the-sea." Dogs and take-in food are permitted at this spot.

Hotel Algonquin St. Andrews – The Algonquin Resort is said to be the hotel that inspired Stephen King's horror movie

The Shining;

King is from Bangor, Maine, which is around a 2.5-hour drive from St. Andrews. The Algonquin Resort is said to have some haunted rooms and the hotel gives a ghost tour every night. On-site it also has an award-winning golf course, tennis courts, indoor and outdoor pools, a waterslide – beside its indoor poor — and several dining establishments. Beyond a pre-fame King, it reportedly hosted Princess Diana and Franklin Delano Roosevelt.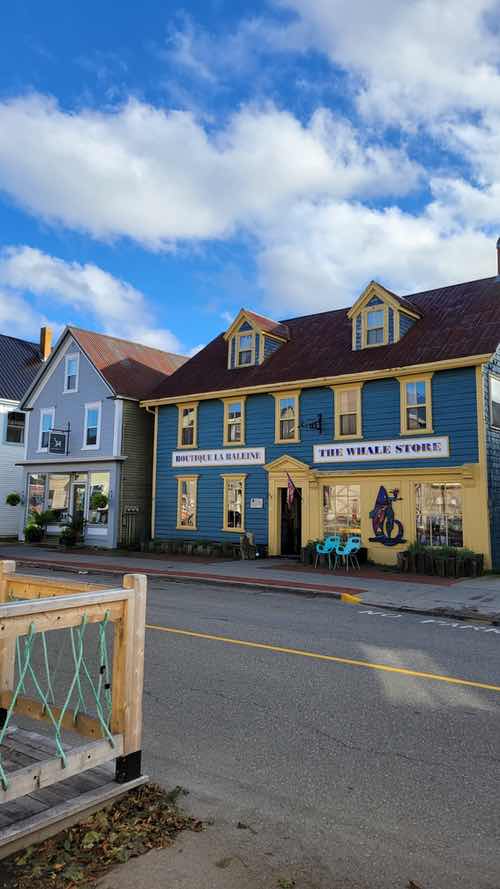 Rossmount Inn Restaurant – The Rossmount Inn is a three-story, 18 guest room manor house, a one-time private home set on an 87-acre estate set between the forest and the sea. It includes Chamcook Mountain, reportedly the highest point in the Passamaquoddy Bay area. For those not staying at the Inn, its top-rated restaurant is known for its market fresh, local and mostly organic cuisine. This one calls for a reservation made in advance, unless you want to risk it by sitting at the bar and seeing if tables become available.

Ministers Island – The window of opportunity to explore Ministers Island is daily between 8:30 AM and 11:45 AM, as this spot is tidal-dependent. A five-minute drive from St. Andrews, Ministers Island is said to be Canada's largest tidal island and a national historic site. Without giving too much away, it is a "part-time island," an island at high tide, not an island at low tide. Once on the island, follow the main road and drive to the big mansion called Covenhoven. Sir William Van Horne, the president and driving force behind Canadian Pacific Railway, had a cottage on the island and spent summers there with his family in the late 1800's and early 1900's. Mansion and tide aside, the island has some excellent hiking trails.
Watch this to get a glimpse:
Kingsbrae Garden – This one is multi-award-winning horticultural masterpiece that covers 27 acres. It features 50,000-plus perennials in themed gardens, ponds, streams, old-growth Acadian forest, sculptures, an art studio, a miniature Dutch windmill, miniature houses, and various animals and birds. Down the block from Kingsbrae is the afilliated KIRA — short for Kingsbrae International Residence for the Arts & Amphitheatre – as established in 2016, which has hosted live performances by Broadway talent and had artists working on-site for long-term retreats.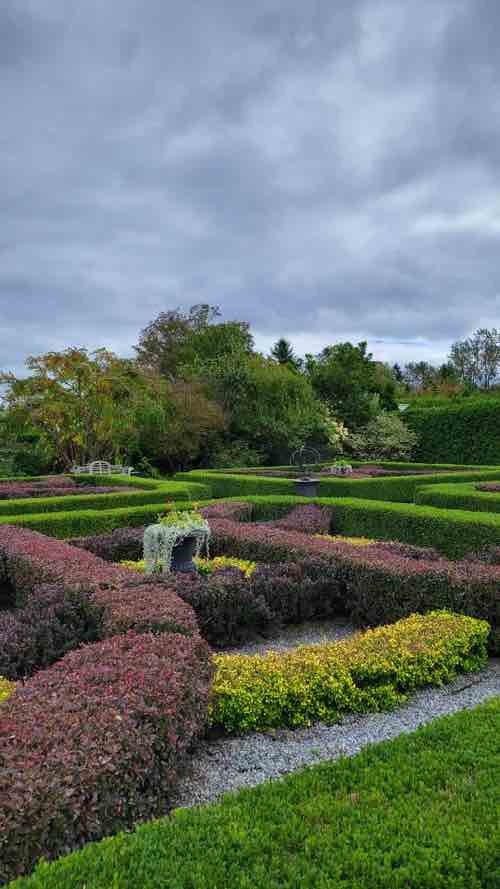 SeaBreeze Restaurant & Patio St. Andrews – I wound up dining at

this spot

two days in a row for brunch. The place serves an all-day breakfast menu, and its "All Hail" Bloody Caesar cocktail manages to include buttermilk fried chicken, a maple bacon-wrapped mozzarella stick, a beefeater onion ring and a deep-fried dill pickle spear.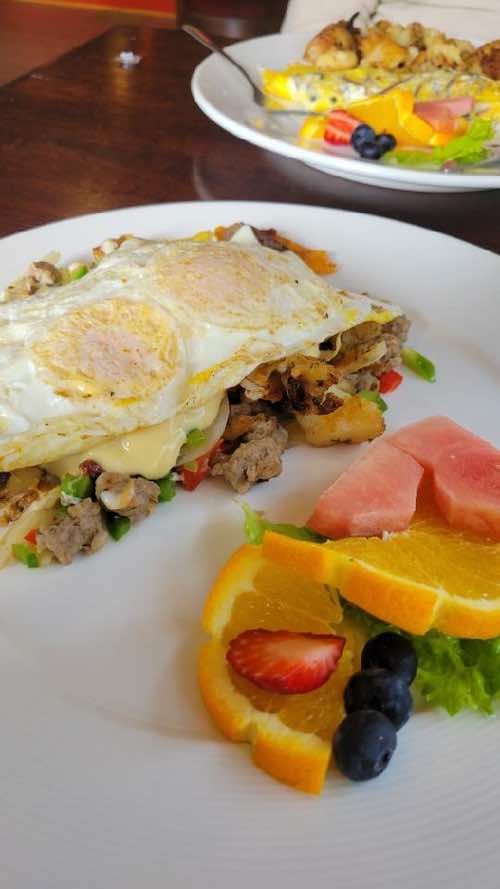 Get there
As of September 2023, there are still no direct flights from New York to Fredericton. Many flights require at least one layover. For the cheapest option, you may have the best luck flying out of Newark. Check the Fredericton Transit site for bus schedules and maps.
If you decide to rent a car, you can find good deals here:
And if you decide to take a flight – click here for the best offers.
Darren Paltrowitz is a New York resident (and Long Island native) with over 15 years of entertainment industry experience. He began working around the music business as a teenager, interning for the manager of his favorite band Superdrag. In the years following, he has worked with a wide array of artists including OK Go, They Might Be Giants, Mike Viola, Tracy Bonham, Loudness, Rachael Yamagata, and Amanda Palmer. Darren's writing has appeared in dozens of outlets including the Los Angeles Times, New York Daily News, Inquisitr, The Daily Meal, The Hype Magazine, All Music Guide, Guitar World, TheStreet.com, and the Jewish Journal.