What: Yoga & wellness retreats at Good Commons.
Where: Plymouth, Vermont
When: Year round.
Why: Let's face it, even vacations that don't involve putting your foot on the gas pedal can feel like work, something that needs to be done in order to keep a sane balance in life. But then there are those off the beaten path retreats that arouse a sense of release before you've even left the station.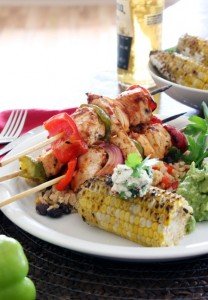 In Vermont, Good Commons combines all things you'd equate with being, let's say, heavenly: gourmet food prepared by a personal chef, waterfalls, sweeping mountain vistas, bonfires, and Swedish massages. From downtown Manhattan, hop on Amtrak or board the vegetable oil-powered Good Bus to the retreat center in Plymouth, VT for a weekend of free-spirited, Sugar Maple tree-surrounded bliss. Whichever event you choose to experience with a significant other, child, or best friend, expect farm-to-table feasts, bonding activities, and plenty of breathing room.
"Good Commons is dedicated to providing an essential resource: space. A space to create, a space to empower the body and soul, a space to relax and a space to be fed," said Matthew Wexler, resident chef at Good Commons. "Itineraries support the local economy through visits with local farms, artisans, and businesses. And for each retreat we host, a portion of proceeds is donated to a charity relating to the weekend's theme."
Read about our visit to Good Commons here.
How to get there: Take Amtrak to Rutland (RUD) and a taxi for 20 minutes to the center. Additionally, some retreats hire the Good Bus, a chartered green bus from Manhattan to Vermont. Visit the site for more details. (Good Commons, 4771 Route 100A, Plymouth, VT, 802.672.1859, goodcommons.com)

Photos: Samuel Granado, courtesy of Good Commons
The co-founder and editor-at-large at offMetro, Lauren is a sustainable travel specialist and freelance journalist with frequent bylines in National Geographic, Bicycling Magazine and Shape. Follow Lauren's adventures at @laurenmati.