Friday is meant for leaving work behind, grabbing your already-packed bag, hopping on the train, and thinking about the whale watching and dockside dining ahead. See ya Monday, NYC! To figure out where to escape for the weekend with a budget of $700, we used brand new booking platform TravelWits to search by budget, transit time and most importantly for oM, type of transit (bus and train options abound!) Their packages even include transportation and tax all in one spot for ease, because seriously, booking a getaway shouldn't be difficult. Our search yielded Baltimore and Boston – both great options for weekend getaways from the city. Now, which one to choose?
Option 1: Baltimore, Maryland
Budget for all travelers: $700
Time in Transit: 2.5 hours by train
Get There: Take Amtrak ($100-200 roundtrip).
Highlights: Using Baltimore Bike Share to explore and dine in different neighborhoods.
The first step is sneaking out of work early and heading to Penn Station in time to catch your Amtrak to Baltimore. Don't think about grabbing dinner before you go, as a fresh seafood meal awaits you! There are over 200 neighborhoods in Baltimore and so much to explore, taste and drink, but we suggest starting with the Inner Harbor and nestling into The Radisson Hotel – Downtown, just a ten-minute bus ride from the train station (about $190 per night).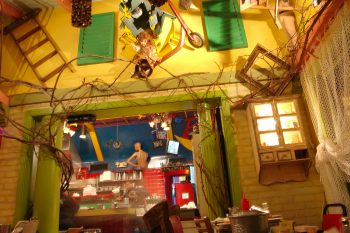 For your seafood fix, head to Faidley's Seafood (family owned and operated since 1886) for their famous crab cakes. Start the next day exploring the city's used bookstores and the cafes and thrift stores of Hampden. Stop for lunch at R. House, a former warehouse turned hip food hall. Then explore (and sip) your way through the growing craft beer scene on a City Brew Tour ($99 per person). At night, stop for a bite at Tapas Teatro, before catching a flick at Charles Theater, the oldest in town. The next day you can balance out all the food and drink with some exploration on two wheels – the Baltimore Bike Share has a brand new fleet ($2 per trip). You might even pedal over to The Papermoon Diner, for a funky and memorable breakfast (which they serve all day), before taking a ride through Druid Hill Park if you're not too full.
Book this trip: Head to TravelWits and search New York City to Baltimore with a maximum budget of $700 and choose The Radisson Hotel as your lodging.
Option 2: Boston, Massachusetts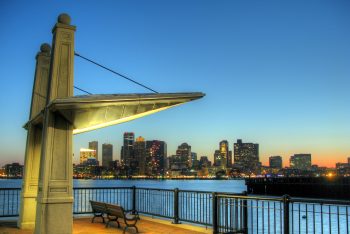 Budget for all travelers: $700
Time in Transit: 3.5 hours by train
Get There: Take Amtrak ($150-250 roundtrip).
Highlights: Watching a Red Sox game at Fenway Park, while chomping into a Fenway Frank.
With lots of green spaces to kick back in and waterfronts to stroll, Boston is a wonderful city for a weekend away.  You'll return to NYC feeling rejuvenated, with a belly full of seafood. Take Amtrak from Penn Station to the Back Bay Station in Boston, from there it's a ten-minute walk to the Boston Park Plaza (about $250 per night). This is a great area to explore on foot, bike, or by public transport. Drop your bags and head to The Beehive for a hearty meal, cocktail, and live jazz (starters around $14, mains $25). The next morning, take a stroll through Boston Public Garden and keep an eye out for the Make Way for Ducklings statue. Don't mind the flock of tourists, and hop on a Swan Boat, a local staple since 1877 ($3.50 for adults). To get the lay of the land and a history lesson, take a self-guided Beacon Hill Walking Tour (free). Later on, you might catch a performance of Shakespeare in the Park on Boston Common (free). For lunch, take a walk (about 25 min.) to the SoWa Art & Design District to meander through the outdoor market and art galleries, then take your pick from the food trucks.
Hopefully, you can catch a Red Sox game at Fenway Park. If not, head to the South End for some of Boston's best eateries – local faves are Coppa, Toro, Myers + Chang, Butcher Shop, and B & G Oyster. On a sunny day you'll naturally gravitate toward water. Walk the the Charles River Esplanade, rent kayaks and standup paddleboards at Community Boating, or head to the Seaport for a whale watching cruise, followed by "chow-dah" at Faneuil Hall. If dreadfully hot, you'll be happy as a clam watching penguins swim at the New England Aquarium ($27.95 for adults), or at the Institute of Contemporary Art nearby ($15 for adults).
Pro tip: if you can make it up on a Friday during the summer, there is a rotating selection of free museums and cultural institutions to check out.
Book this trip: Head to TravelWits and search New York City to Boston with a maximum budget of $700. After choosing Boston Park Plaza as your lodging, find the best things to do in Boston with a map and recommendations to plan your full weekend of adventure.
Photos by matt.herzog, Nickel Lietzau
Annie is a travel writer, environmentalist, and surfer based in Venice, CA. She heads up our West Coast team, keeps our grammatical errors in check, and makes sure our California writers always have a plan for their next adventure. Follow Annie's travels @annelisemcb.