What if there was a way to increase the bike ridership in New York City by making it easier to discover bike lanes? That's exactly what Michael Graham is proposing with Spider Bike Maps. He's already published maps in cities like London, Denver, San Francisco, Washington D.C., and as of two weeks ago, New York City.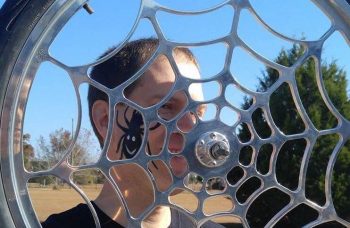 The idea for Spider Bike Maps came about in 2004, when Michael was traveling in London and was impressed with the bus maps. These maps were focused on connecting one point on a map to another, by recognizable neighborhoods or landmarks. The idea was to make the map easier to read and commuting less complicated. He started wondering if this was a methodology that could be adapted to bike maps. He came up with the name "Spider Bike Maps," a reference to the maps he saw in London, created a simple design, and recently published them online.
The New York City Spider Bike Map published just last month, includes famous places like the Yankee Stadium, the Apollo Theater, MoMA, Union Square, and the World Trade Center. Each path is connected by a different colored line, showing how one path can connect to another. The map shows how you can ride all the way from Brooklyn to the Bronx. Michael says there's a reason most big city subway maps have converged upon some variation of the same style. "Minds can only process so much information at once." he says. "Less information to process helps out."
He hopes the New York City bike map will increase the use of bike infrastructure. Michael thinks bike lanes in New York City are underutilized, especially for how much money has been put into them. "Public policy makers are going to sit down and say to themselves, these paths are not being used. We're not going to invest in this anymore."
Michael wants the maps to open up cycling to even more people, from the bike commuter to someone who might go on a leisurely recreational bike ride on a summer afternoon. Anyone can pull up the map and see how easy it is to ride right down to Battery Park, and then take the trail down to the State of Liberty.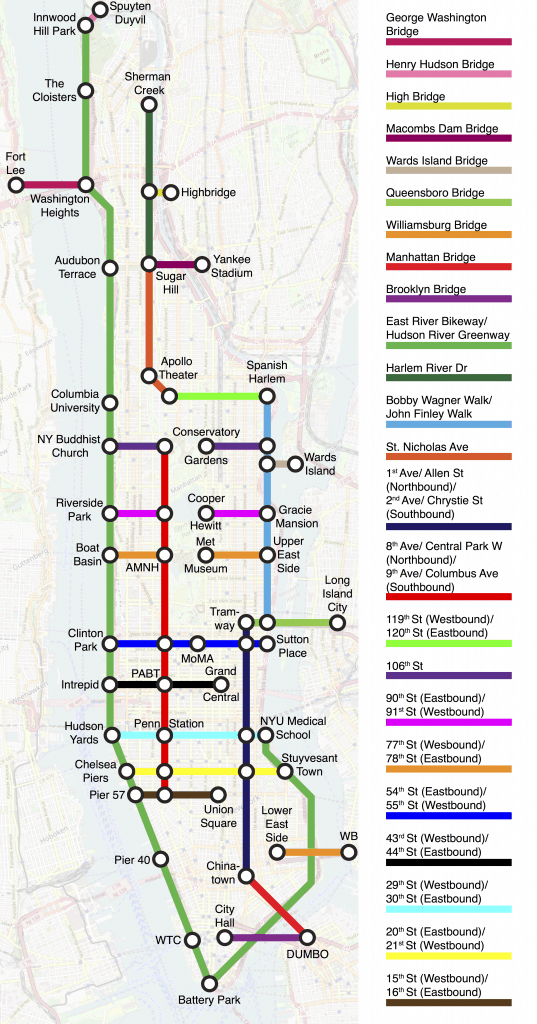 Next up? Michael is currently working on a map for Miami River Valley, in Central Ohio, the longest paved bicycle path in the entire country. He's also working on maps for a dozen other cities throughout the US, and a few overseas. In the future, he wants the New York City Department of Transportation to take this concept, improve it, and publish it alongside the bike maps they already have on their website. He stresses that he wants Spider Bike maps to be a supplement, not a replacement. The end goal is to get more people on their bikes and utilizing these paths!
Katie Machia is a freelance writer who recently moved to New York City. She writes about everything from the outdoors to fashion. In her free time, she enjoys exploring the Adirondacks and searching through racks of clothes at thrift stores around the city.