In 1969, a massive oil spill in Santa Barbara, California prompted then U.S Senator from Wisconsin, Gaylord Nelson, to create the first ever Earth Day. He felt encouraging students to take action while raising awareness about pollution could put environmental protection on the national political agenda. Fast forward more than 50 years later, we're still celebrating this holiday by working together to take measures to protect our Earth.
This April, environmentalists and people alike will gather at events around the world to celebrate Earth Day. Whether you choose to pick up trash in the park or participate in a fundraising run, you'll be part of a global environmental effort. Here are six excellent events happening right here in New York City that you can take part in to celebrate the holiday.
National Grid Earth Day Celebration 
Crown Heights, Brooklyn
The Brooklyn Center for the Performing Arts will collaborate with National Grid to celebrate Earth Day on Saturday, April 21st, at 2pm. An interactive family-friendly event will happen on the Weeksville Heritage Center in Crown Heights. This is a free event that will include hands-on activities for children and parents, such as the New York City Fire Department's fire prevention demonstration, an instrument building workshop using recycled materials, a puppeteer, circus demonstrations, children's yoga, and much, much, more.  
Car Free NYC 
Midtown Manhattan
On Saturday, April 21st, a 30 block stretch from Broadway, between Times Square, and down to Union Square will be closed to vehicular traffic. This is the third annual celebration of Car Free NYC to promote reducing greenhouse gas emissions. There will be various activities going on during the day that you're going to want to check out from free fitness classes to helmet giveaways to climate change education. The idea behind this event is to promote New Yorkers to choose alternatives to driving.
Park Slope, Brooklyn
On Sunday April 22nd, head to Prospect Park for a full day of activities hosted by the Prospect Park Alliance and the Audubon Society. Wildlife enthusiasts can join a raptors tour to learn about the birds of Prospect Park. Meanwhile foodies can head to the Greenmarket to find local vendors and composting. Register for free for walking tours, fishing and even an opportunity to pot plants.
Manhattan
On Monday, April 22nd, from 9am to 12pm, you can take a tour of some of the most eco-friendly buildings in New York City. You'll travel from each site, learning about what different green groups are doing on the grounds. This year you can check out an urban farm, zero-waste office, and a sanitation facility. Tickets start at $30.
Washington Square Park, Manhattan
If you're looking to support publicly funded science and scientists, head over to The March for Science on May 4th. While the 2019 schedule has not yet been released, the march usually kicks off with a "Teach In" featuring inspiring speakers in Washington Square Park. From here, you're are encouraged to march south to Zuccotti Park with signs and banners.
EarthFest 
Upper West Side, Manhattan
The American Museum of Natural History is hosting a full day of events this Earth Day starting with sunrise yoga and climate meditations as early as 7:00AM. The day is jam packed with live performances, thought provoking films,  education on how to take action, guided museum tours, and even a dedicated "bird zone."
*Bonus event*: there's an 100% recyclable maze, a scavenger hunt and more coming to Brooklyn this year at City Point's Earth Day Playground.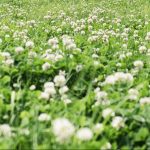 And if you can't make one of these events, check out our list of environmental non-profits that are always looking for donations to support their work.
Katie Machia is a freelance writer who recently moved to New York City. She writes about everything from the outdoors to fashion. In her free time, she enjoys exploring the Adirondacks and searching through racks of clothes at thrift stores around the city.