There's a place where Bajan and bubbys' bakeries thrive side by side, where history lives on in 19th-century mansions and beer caverns, and where one of the city's most colorful parades kicks off every Labor Day. Home to New York City's largest West Indian population and a strong community of Orthodox Jews, cultures collide at every corner here in Crown Heights..
Here are six ways to soak up this vibrant slice of Brooklyn.
1. Get your caffeine buzz on at Little Zelda's Cafe. You have a lot to do (and eat) today. (728 Franklin Avenue)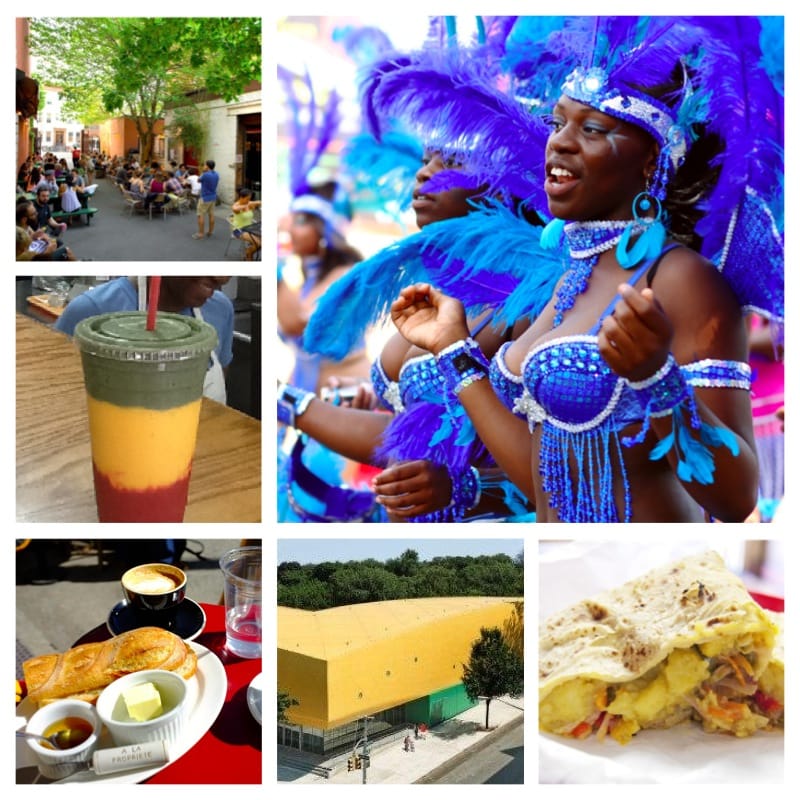 2. Catch a tour of the lagering cave of the old Nassau Brewing Company (briefly called Budweiser Brewing Co.) on March 1, during New York City Beer Week. If you can't make the tour, you can at least get close by scoping out 1024 Dean St.
3. If you're in the mood for something smaller than neighboring Prospect Park, take a stroll through the lovely Brower Park, home to free summer concerts. (St. Mark's Avenue, Park Place bet. Brooklyn Ave. and Kingston Ave., nycgovparks.org)
4. Bring your (inner) child to the Brooklyn Children's Museum. Across the street from the park, the museum is a spectacular place for interactive learning about neighborhood nature, the many cultures of Brooklyn (think: lantern-making at the Stationary Store for the Chinese New Year), and more. (Admission: $9, 145 Brooklyn Avenue at St. Marks Avenue, brooklynkids.org)
5. Chow down on some soul food in one of the neighborhood's many Caribbean cafes, like Gloria's Caribbean Cuisine. Keep your eyes peeled for monthly dinners by the roving Crow Hill Supper Club. (Gloria's Caribbean Cuisine: 764 Nostrand Avenue; Glenda's Roti Shop: 854 St. John's Place).
6. Wash it all down with fresh juice at the Jamaican-owned Punch Line, a drink inside or out at neighborhood favorite Franklin Park, or a beer at the forthcoming Berg'n, the latest project by the guys behind Smorgasburg and Brooklyn Flea. (Punch Line: 701 Nostrand Avenue; Franklin Park: 618 St. John's Place, franklinparkbrooklyn.com; Berg'n: 899 Bergen Street, bergn.com)
Directions: Take the 2, 3, 4, or 5 to Franklin Ave.
Photos: PaulSteinJC, Premshree Pillai, Franklin Park