A mere 40-minute commute from Grand Central on Metro North, this quaint town—named for Jeremiah Dobbs, a Swedish fisherman who started the Hudson's first river ferry in 1698—makes for a sweet, low-key day trip from NYC. Once home to the seafood-faring Weckquaesgeek Indians, Dobbs Ferry's more recent residents include Facebook founder Mark Zuckerberg and Alvin Dark, former NY Giants shortstop and San Francisco Giants manager.
There's plenty of room to stretch your legs in this Westchester village, plus delicious ways to fuel your exercise.
Here are five things to do in Dobbs Ferry.
1. Grab lunch at Dobbs Dawg House, a favorite local joint where Boar's Head dogs get the royal—and unconventional—treatment. If you've ever dreamed of topping your dawg like an Everything Bagel, a S'more, an IHOP pancake (yes, there's Nutella involved), or Miami Vice style (for the unacquainted, that means ketchup, mayo, mozzarella, bacon, pineapple, and crushed potato chips), make a beeline for the dog house. (25 Cedar Street, dobbsdawghouse.com, Closed Sunday)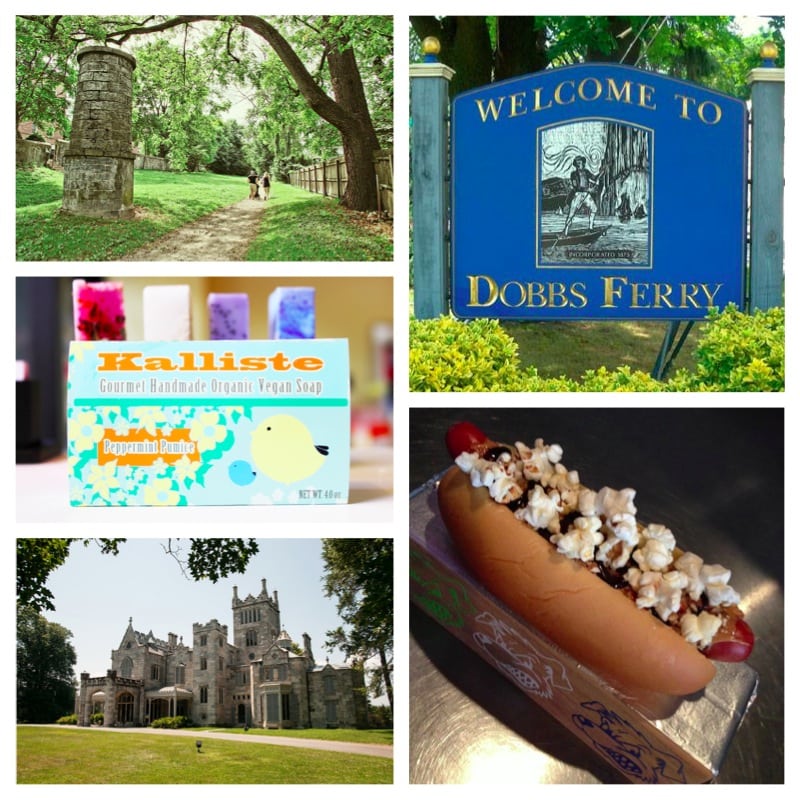 2. Hike or bike along the Old Croton Aqueduct trail. Stretching from the Croton Dam in Croton-on-Hudson all the way to the Bronx, the trail follows the route of the Old Croton Aqueduct, which supplied New York City with water from 1842-1955. The trail passes through Dobbs Ferry, a stretch which features the house of the Aqueduct overseer. A 20-minute bike ride north will bring you to the beautiful Lyndhurst mansion. (http://nysparks.com/parks/96/; don't forget your $5 Metro North bike permit)
3. Shop around the village. Check out the European flair at Fiaor and the homemade, vegan soap at Kalliste. (Fiamor: 25 Cedar Street and 50 Cedar Street, www.fiamor.us; Kalliste: 10 Cedar Street, kallisteshop.com)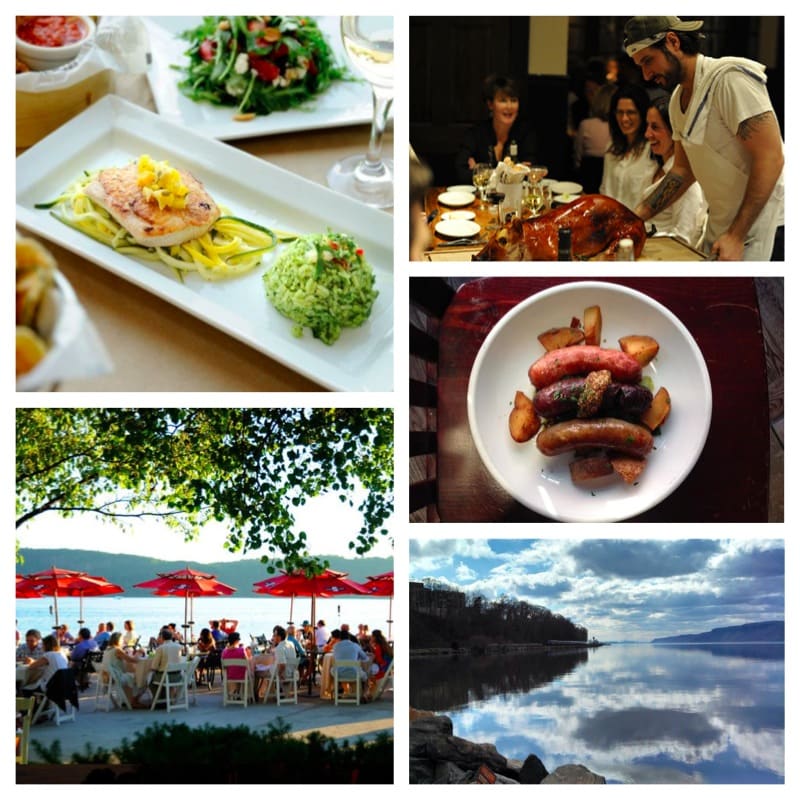 4. Take in the sunset on the Waterfront Park. Live jazz concerts make this the perfect picnic spot on Wednesday evenings in the summer.
5. It's hard to go wrong dining in town with so many great choices. For "neo-nostalgic Italian" pasta or an ambitious group Pig Dinner, pick The Cookery; Harper's Bar and Restaurant for contemporary twists on classic farm-to-table fare; or Half Moon for seafood and sunset drinks on the waterfront. The Cookery: 39 Chestnut Street; Harper's: 92 Main Street, hapersonmain.com; Half Moon: 1 High Street
Directions: Ride Metro North to Dobbs Ferry via the Hudson Line.
Photos: michael baumann, The Cookery, Half Moon, Dobb's Dawg, *Bitch Cakes*, JMS2, fotostalker (MFer)