Pittsburgh has shed its steel and coal industry past without losing sight of its Blue Collar roots. While the blossoming hipster art scene would seem to be in contrast to the unpretentious working class pride of the locals, in truth they co-exist seamlessly.
The legacy of the 19-century tycoons who built their fortunes here continues to have an impact. These industrial barons' deep-pocketed charitable organizations have helped to sustain countless museums and world-class symphony, opera, ballet and theater companies that continue to thrive. Once so polluted that it was nicknamed the Smoky City, Pittsburgh now stands on the forefront of green technology. It is home to the world's first convention center that is LEED-certified Platinum. The Consol Energy Center, where the Pittsburgh Penguins play hockey, is the world's largest Gold LEED-certified indoor arena.  Previously known for its grit and grime, today it is garnering a reputation for 22 miles of urban riverfront bike and jogging trails and is expected to launch a bike share program in the spring of 2015.
Pittsburgh is composed of a whopping 89 distinct neighborhoods, but many tourist-worthy sites are located in a compact swath of town, so comfy walking shoes or the free light rail will get you to most attractions in minutes.
Here are the top 10 things to do in Pittsburgh.
What to do
The Andy Warhol Museum | warhol.org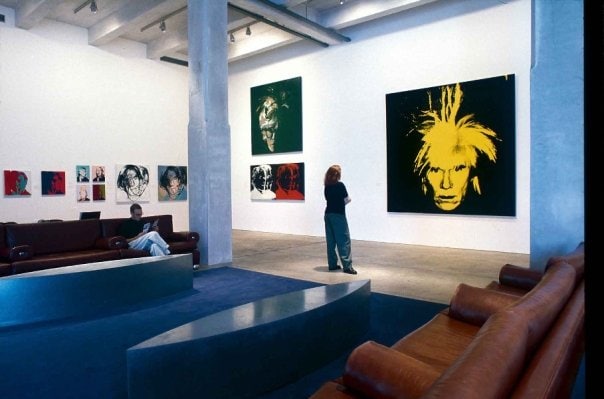 The country's largest museum dedicated to a single artist, the life and work of the Prince of Pop Art, is celebrated here. Seven floors of Warhol's creations give you a deeper understanding of this Pittsburgh native son's desire to erase the line between fine art and pop culture. The collection of his early videos may have you pondering if Warhol, not MTV, set the stage for todays reality television craze. Head downstairs to the Factory, a studio space where you can create a Warhol-inspired art project of your own. Friday evenings feature half-price admission, cash bar and live music.
The Mattress Factory | mattress.org
With room-sized installations by artists-in-residence, the works here encourage the discovery of connections between art and everyday life. Illuminating artist talks, workshops and performances are frequent happenings. The Mattress Factory is a relevant companion to the Warhol, and is located in the same North Side neighborhood.
Phipps Conservatory and Botanical Gardens | phipps.conservatory.org
19 distinct botanical experiences with Dale Chihuly sculptural glass works dispersed throughout the garden settings make this a fantasy for lovers of flora and art. The Phipps is the home of the soon-to-be-finished Center for Sustainable Landscapes.  When completed, it will be one of the worlds first certified living buildings, a model of sustainability for anyone interested in living greener.  Try Sunday brunch at the Café Phipps, where you can indulge in locally grown ingredients prepared with culinary flair.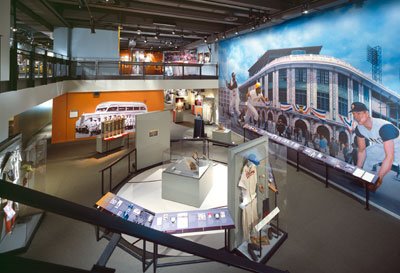 Heinz History Center | heinzhistorycenter.org
Affiliated with the Smithsonian, the Heinz History Center presents compelling chapters from America's history with a Western Pennsylvania connection. Sports aficionados take note: the Western Pennsylvania Sports Museum is housed here. A visit will give you a better understanding of the importance of spectator sports to this city, as well as the deep pride the locals have in their teams. If you're traveling with kids, there are lots of multi-media exhibits and a terrific collection of vintage baseball cards.
Carnegie Museum of Art | web.cmoa.org 
The Carnegie's collection provides a broad overview of art from the ancient world to the present. Its collection of contemporary art, French Impressionist and Post-Impressionist paintings are especially rich. It shares its building with the Carnegie Museum of Natural History, a must-see for families. The kids will go bananas for the massive dinosaur collection.
Kayak | kayakpittsburgh
Rent a solo or tandem flat-water kayak from Kayak Pittsburgh, located in Downtown under the Roberto Clemente Bridge. With the Monongahela, Allegheny and Ohio Rivers converging here, you'll have your choice of which direction to paddle in. Open seasonally May through October, weather permitting.
Watch a game | steelers.com
As cutting edge as arts and culture are here, the heart of this city is its intense passion for sports. With pro football's legendary Steelers, baseball's Pirates and ice hockey's Penguins all sharing official colors, you've never seen so much black and gold attire in your life. The arenas and stadiums are all close to downtown, so getting there is easy. Your toughest task will be scoring a ticket for the often sold-out home games.
Where to eat
After your visit to the Warhol, you may find yourself craving a bowl of Campbell's tomato soup. Resist the urge, as Pittsburgh has many indigenous treats to tempt your appetite, served without pretensions or big price tags.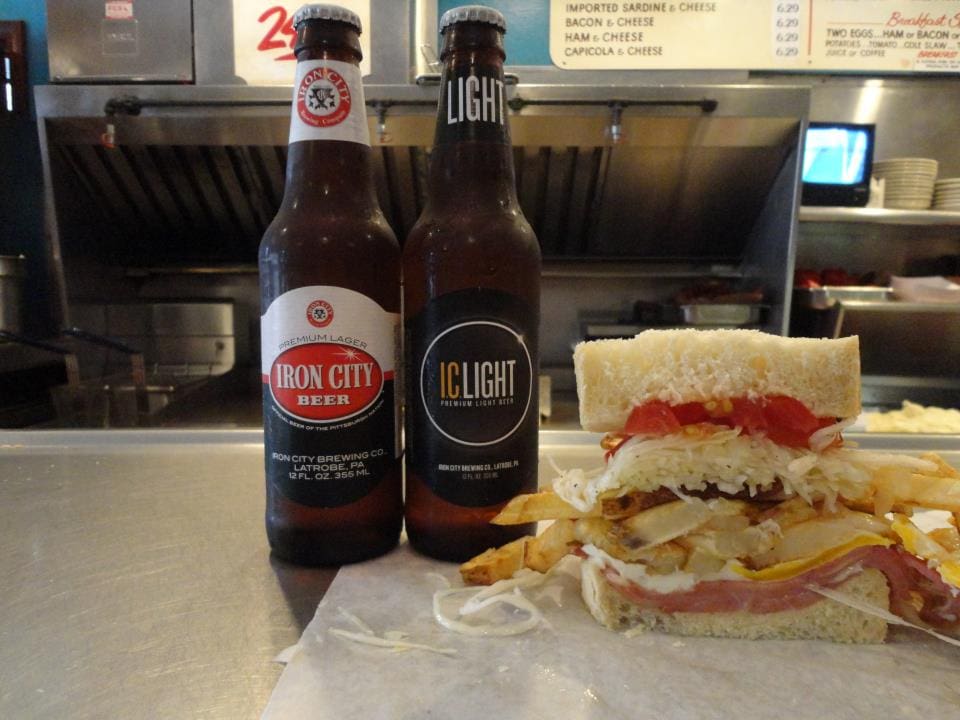 Primanti's is the quintessential hometown dining experience, with locations all over town. Try the original Strip District sandwich shop or the convenient Market Square outpost and be prepared to loosen your belt. Don't be surprised when your signature cheesesteak sandwich arrives stuffed with fries and injected with coleslaw. primantibros.com
The Strip District is loaded with popular diners serving up traditional classics for low prices with lots of local color. Take Michelle Obama's word for it and head to Pamela's Diner for ethereal pancakes. pamelasdiner.com
Kelly O's is another Strip District diner that attracts huge crowds. Kelly is a favorite of Guy Fieri, who likes her take on Polish haluski, a hearty noodle dish that glistens with butter, a nod to Pittsburgh's Eastern European roots. Open for breakfast and lunch, a meal here should keep you going for most of the day. kellyos.com
The Pittsburgh Popcorn Company has several locations around town, including one in the Strip District. They produce a rotating list of seasonal flavors like ginger snap, funky favorites like dill pickle and over-the-top delights like chunky chocolate caramel, where the fresh caramel corn is doused in creamy milk chocolate for the ultimate sweet-salty flavor combo. If you get hooked while you are in town never fear, they do a brisk mail order business. pghpopcorn.com
The Original Oyster House in Downtown's Market Square has been serving fresh fish since 1870. Crab cakes, New England-style clam chowder and fish and chips are all delectable. Don't miss the Pittsburgh Taters, house-made potato chips. originaloysterhousepittsburgh.com
Where to stay
Downtown's classy Fairmont Pittsburgh is dedicated to responsible tourism. It is the chain's first LEED-certified building, achieving Gold level certification. Walking distance from nearly all attractions, this sleek, 165-room property is amenity-loaded, with common areas featuring works by local artists. If the Pirates are in town, ask for a room with a view of PNC Park, and you may get the best seat in the house. If you miss your pup, say hello to Edie, the hotel's Canine Ambassador, who is available for walks and cuddles. For $244 per night, the "It's a Date in the Burgh" package offers overnight deluxe accommodations for two, a $50 dining credit and a $25 spa credit. fairmont.com/pittsburgh
The North Side's Priory Hotel is a former Benedictine monastery that is now a 42-room boutique hotel. 21st century extras combine with sequestered charm to guarantee guests a unique stay. A bucolic courtyard, complimentary shuttle van and a location down the street from the Warhol are bonuses. The hotel was recently awarded a Bronze Medal by the League of American Bicyclists for its biker-friendly amenities. Rates from $155 per night. thepriory.com
Getting around

Staying in or around Downtown Pittsburgh puts you in walking distance to the Strip District bars, eateries and shopping.  You will also be steps from the Cultural District's invigorating menu of preforming arts. Just across the river is the North Side, home to the Andy Warhol Museum and the Mattress Factory. The light rail system, known as the T, is free to ride between Downtown and the North Side. If you want a fabulous view of Pittsburgh and its famed point where three rivers converge, ride the Duquesne Incline, a century-old wooden cable car. Pittsburgh is known for its hilly terrain, and while there are staircases that you can ascend, the ride to the top is fun and a must-do if you're traveling with kids. duquesneincline.org
If you prefer to pedal the miles of traffic-free bike paths, you can rent bikes at Golden Triangle's three locations, complete with helmets, locks and maps. bikepittsburgh.com
Getting to Pittsburg from NYC
Megabus will get you here in just over 6 hours. Amtrak lets you off in Downtown, walking distance from Market Square, the North Side and the Strip District. Delta and US Airways have frequent daily departures from LaGuardia, with flight times of around 50 minutes. From Pittsburgh International Airport take Port Authority's 28X Airport Flyer to Downtown, departing every 30 minutes for $3.75. For more information, go to VisitPittsburgh.com.

View Car-Free Getaway to Pittsburgh in a larger map
Photos: iriskh, Andy Warhol Museum, Allison Tibaldi, Emily OS, Primanti's, Fairmont
Allison is a native New Yorker, who has lived in Rome, Tuscany, Melbourne, Toronto and Los Angeles. She frequently contributes travel pieces to Family Travel Forum, using her own children as guinea pigs as they travel the globe. She is fluent in Italian and Spanish and laughably adequate in French. Her background as an Early Childhood Educator gives her an added understanding of what it takes to travel with kids in tow. She firmly believes that the most important part of education takes place outside of the classroom, on the road, around the world. She never misses a chance to sample local delicacies, as her love for travel goes hand-in-hand with her love for food and wine. Follow Allison at @gourmetrav.