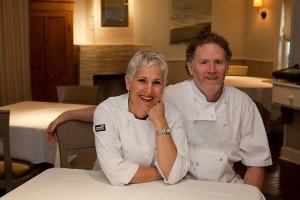 We interviewed two chefs, Gerry Hayden and Claudia Fleming of The North Fork Table & Inn, and got some tips on how best to spend a fall weekend on Long Island—including where to pick apples and sip cider on the banks of the Peconic Bay.
What is your idea of a perfect fall weekend in the North Fork?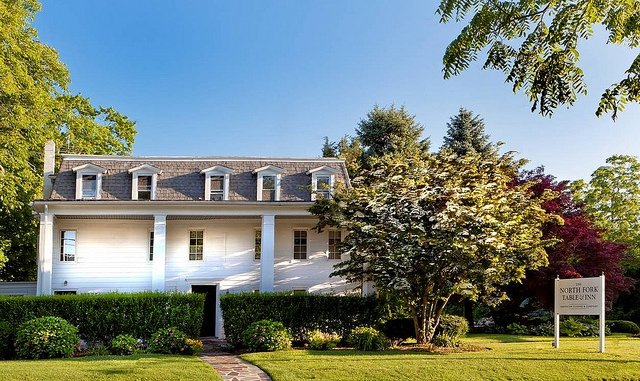 Stay the weekend at The North Fork Table and Inn. Before checking in, stop at The Winemakers Studio for happy hour and then have a casual dinner at either Noah's or Frisky Oyster in Greenport. On Saturday, grab a picnic basket from The Cheese Shop in Mattituck, check out a couple of wineries and then on to Orient for a picnic, where every country road seems to lead to a secluded little cove. On the way back to the hotel, stop in the village of Greenport for an espresso at Aldo's and a walk through the picturesque harbor town. Back to the Inn for a nap before your dinner experience at the Table. On Sunday morning, enjoy a leisurely breakfast over the New York Times. Before heading out, take a bit of the North Fork with you, stop at Wickhams Fruit Farm to pick up apples, pumpkins and cider!
What farms do you work with on Long Island?
The North Fork Table and Inn sources a great deal of its food from local farms. Greens and heirloom tomatoes, potatoes, beets and zucchini from KK's Farm, corn from Krupski's Farm, berries from Oysterponds Farm, stone fruits and apples from Wickhams Fruit Farm, eggs from Browders Birds, ducks from Crescent Farms, goat cheese from Catapano Farm, the freshest fish from local fisherman is procured from Charlie at the Southold Fish Market, beef from McCall Vineyard and Farm, Greenport Brewery and of course, wines from the many vineyards on the North Fork, just to name a few.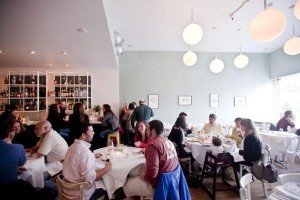 Favorite local bars?
The bars at both the Frisky Oyster and Noah's.
Best place to get coffee?
Hands down, Aldo's in Greenport!
How to get there: To get to the North Fork Table & Inn (57225 Main Road, Southold), take the LIRR, transfer at Ronkonkoma to the North Fork line for Southold. Or take the Hampton Jitney to Southold.
Photos: Courtesy of North Fork Table & Inn, Orient Beach State Park, Noah's
For more fall weekend getaway ideas in the North Fork, read this oM piece on a self-guided bike tour of North Fork vineyards.

The co-founder and editor-at-large at offMetro, Lauren is a sustainable travel specialist and freelance journalist with frequent bylines in National Geographic, Bicycling Magazine and Shape. Follow Lauren's adventures at @laurenmati.