I first knew David Levi years ago as my history teacher in New York City. Since then, David has traded in the chalk for a chopping block and has shadowed some of the world's best chefs in restaurants like Noma, Faviken Magasinet, and Perry St. David spoke to me from Portland, Maine where he now lives because it is "easier to get to wild nature."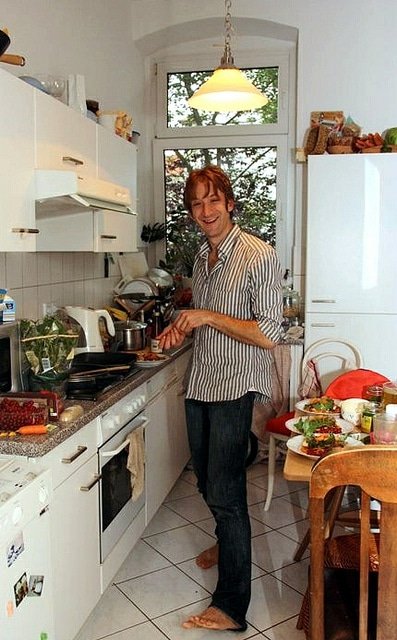 Unable to keep away from the classroom, he has been teaching food and cooking courses such as "Lacto-Fermentation," "Immersion Cooking," and "Into the Wild: Foraging in the woods and on the beach." This winter, Chef David will open a sustainable, waste-free restaurant in downtown Portland called Vinland.
At Vinland, all menu items will be locally-sourced, with the exception of coffee and wine. This means no olive oil, citrus, black pepper, cane sugar, or anything else that needs to be imported. All food waste will be composted or fed to animals, and everything will be stored in reusable containers–even the sous vide will be modified and made in glass jars–and the 100% post-consumer recycled paper towels will either be burned or composted. Eventually, Vinland will run on self-generated solar energy. As for flavor, dishes will be heavily influenced by Nordic, Italian, and indigenous American cuisine. David is influenced as well by the lesser-known local Acadian-French culture, which is most well known for its ployes, gluten-free buckwheat pancakes. David's own politics, interests, and nutrition (there will be no wheat, and very little grain) will also play a large part in what is served at Vinland.
In anticipation of a trip to Vinland later this year, I asked David for some tips for things to do and places to eat in Portland.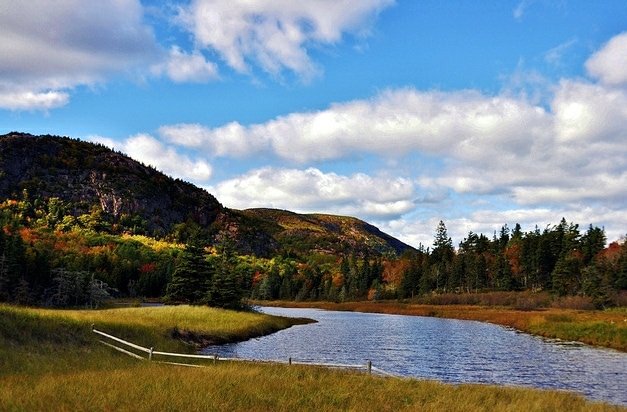 For exploring the town: "Biking is a great way of getting around Portland. I love biking to local beaches, like Scarborough beach and Ferry beach."
For coffee: "Speckled Ax just opened a couple of months ago by Matt Bolinger, owner of Matt's Coffee. The coffee is organic and wood roasted, and will be the coffee served at Vinland. They do a terrific job of roasting the coffee. The roasting 'oven' is fired with local wood. They're doing things in a good way, and make a great cup of coffee. There's been a coffee renaissance in Portland recently, and there's another place called Tandem Coffee opening soon which I'm excited about. It's almost too much of a good thing! Tandem Coffee is owned by a couple that lived in San Francisco and then Brooklyn. They hail from Blue Bottle Coffee, which is the "go to high quality coffee roaster in SF, best-regarded in the country. They are working with the very best, and I'm eager to try their stuff."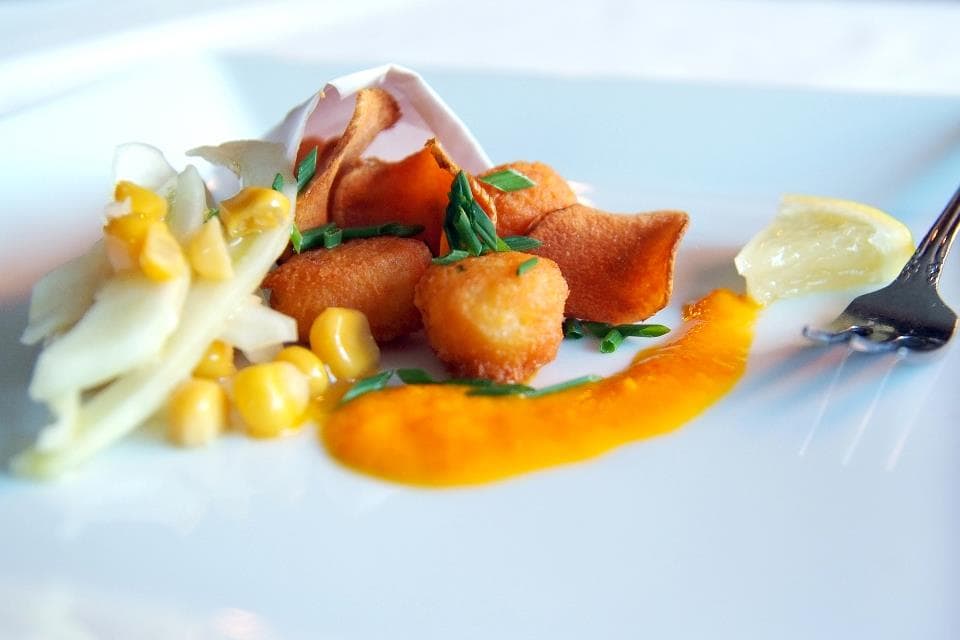 For lunch: David mostly cooks for himself, but when he does venture out it's to chef Rob Evans' Duckfat. Evans has owned Hugo's for many years; he won the James Beard award, and gained national recognition. "He's possibly regarded as the best chef in Portland, and he's the most adventurous chef. He's relaxing for the first time in 10 years by opening Duckfat, which is a sandwich shop with great French fries fried in duck fat. It's always jam-packed, good quality and pretty affordable." For brunch, David suggests Vignola, Five Fifty-Five, and Caiola's.
For a Portland day trip: "New York is so full of friends and family—I built my life there—but it was so hard to get to wild nature. The great thing about Portland is that it's so incredibly easy. My friend has a sailboat; we went on a sailing trip recently. Lots of people have boats, and it's a super easy and low-key thing to do. You don't have to go that far outside of Portland to find nature, so you don't really need a getaway. You can just take a relatively easy bike ride to one of the many parks, or inland to Sebago Lake, where there's great swimming, and canoeing. It's 25-30 minutes away [or a two-hour bike ride] to Wolfe's Neck Woods State Park or Bradbury Mountain State Park, and then you can really be surrounded by deep wood. Baxter State Park and Acadia State Park are three hours from Portland. The northern end of the Appalachian Trail is on Katahdin and there are lots of skiing destinations—Sugar Loaf, Sunday River, among others."
For a sustainable snack: David buys his groceries from Rosemont Market, Whole Foods, Trader Joe's, and farmers markets, and sometimes buys directly from the farmers themselves, mostly eggs and meat. "We get fresh local produce straight through the year," he says. The Portland Farmers Market is open Saturday morning in Deering Oaks Park, which is like an "underused, underdeveloped Central Park," and Wednesday morning in Monument Square. The winter farmers market is indoors at the Maine Irish Heritage Center, and is "much more limited, but it's a challenge to be more creative with food."
For dinner: David's favorite place for dinner is Miyake. Japanese chef Masa Miyake, was trained in New York, Italy, and France. "He moved to Portland because he thought he was never going to afford to open his own restaurant in New York, and Maine reminded him of his home island Hokkaido. He's doing incredible things with food, and has a tremendous reputation. The new spot is much sleeker than his original hole-in-the-wall place, but it's quite a bargain for LA and New York people, and those who are serious about Japanese food." David also appreciates Fore Street, which "launched the local food movement in terms of cuisine as opposed to just farmers markets."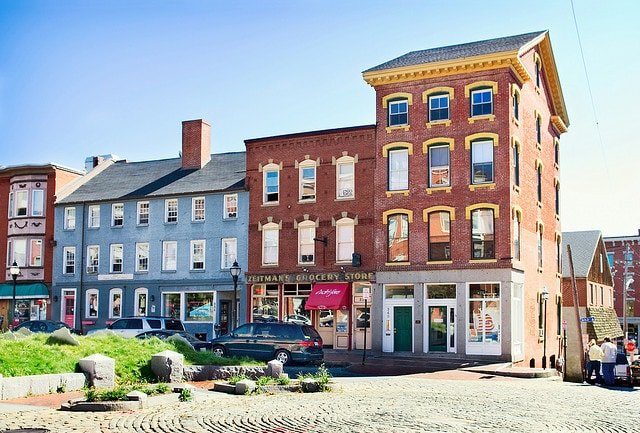 For a drink: David likes the feel of Novare Res Bier Café (Novare Res means "start the revolution" in Belgian). "They have an incredible assortment of beers, lots of local beers and small-production beers from all over. They focus mostly on Belgian and Belgian-style beers. It has an old-world feel and is semi-underground."
For something sweet: With his Italian roots, David is partial to Gorgeous Gelato, which is owned by a Milanese man. He says: "If this gelato place were in Milan, it would be considered a good one."
Update: Visit Vinland, now open, on your next trip to Portland.
How to get there: Consult oM's public transportation guide to Portland.
Photos: Joy the Baker, Chef Levi, Usonia, lumierefl, Rob_sg