Drinking at a bar is out. Drinking while painting a Picasso or jiving at a swing dance party is in. When it's five o'clock somewhere, check out these five best BYOB NYC activities, ranging from $10 to $80.
1. Painting Lounge | 309 Roebling, Brooklyn | $50/2hr workshop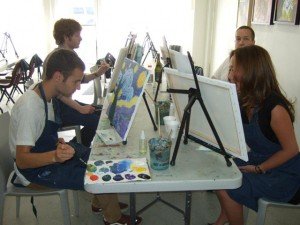 The Painting Lounge in Brooklyn is a BYOB art studio where supplies and good cheer are provided for all levels of artists, and "liquid courage" is recommended. Classes teach step-by-step replication of classic works like "Starry Night" and "The Persistence of Memory."
2. Broadway Bodies Dance Party |50 Lexington Avenue | $25
Head to Broadway Bodies for a mix of learning choreography and a high intensity work out. Select classes are "B.Y.O.B. Dance Parties" and each class is dedicated to a different artists (usually pop) and choreography based on their music videos. Open to all levels.
3. Little Shop of Crafts |711 Amsterdam Avenue | From $10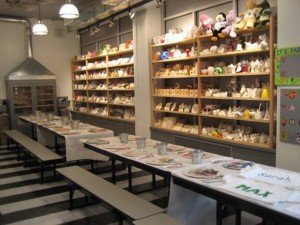 Little Shop of Crafts is a warm, charming store that offers free wine at BYOB adult art classes Wednesday through Fridays, as well as on Saturdays at the Upper West Side location.
4. Taste Buds Kitchen |109 W 27th | From $80
Whether you want to learn to make sushi, dumplings, pizza, pastries or pasta, you can find a class for it at Taste Buds Kitchen. While a few classes specifically include wine pairings (and are, therefore, more expensive) the majority are BYOB.
5. Color Me Mine TriBeca |123 Baxter Street| From $13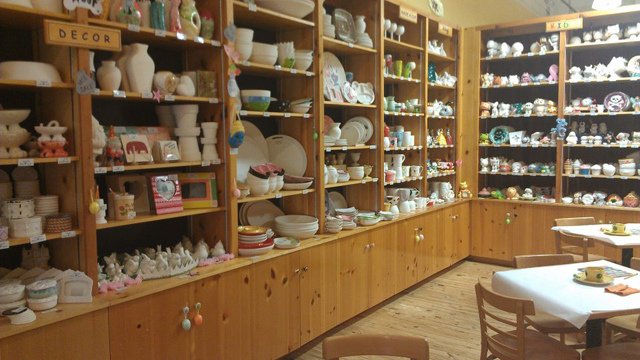 This Manhattan craft center lets customers pick out their own ceramic pieces to paint, with featured events like Mommy and Me Mornings to Student Nights where studio fees are waived for those with student IDS. All classes at Color Me Mine TriBeca are BYOB for those 21 and up.
Photos: Painting Lounge, Little Shop of Crafts, Color Me Mine