Whether it's grabbing a taco on the way back from the beach or picking up some seasonal snacks to sit in the park, summer is one of the best times to be a foodie. This year, we found New Yorkers have a lot to be excited about. 
Summer Sammies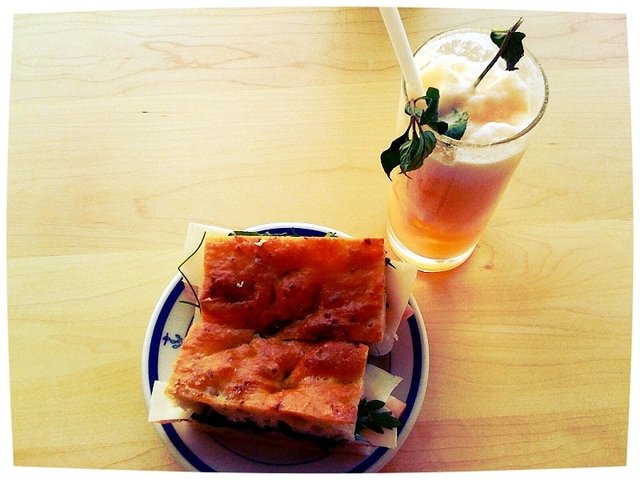 There isn't a better pairing than a big blanket in the park and a delicious sandwich. Pick up a buttery lobster roll from the Lobster Joint in Greenpoint and unwind in McCarren Park. At Parm in Manhattan, grab its namesake Chicken Parm on a roll to-go and eat it under a tree in Central Park. If you're craving some great mozzarella, Casa Della Mozzarella is a hole-in-the-wall sandwich shop where you can grab a panini or burrata before meandering through the nearby the New York Botanical Garden. Or head to McCarren Park for a picnic of hearty bagels from Frankel's Delicatessen . Overlooking the water in Sunset Park, Brooklyn, embrace your inner carnivore by grabbing a delicious sandwich, like The Hogfather, at Ends Meat.
Dinner Destination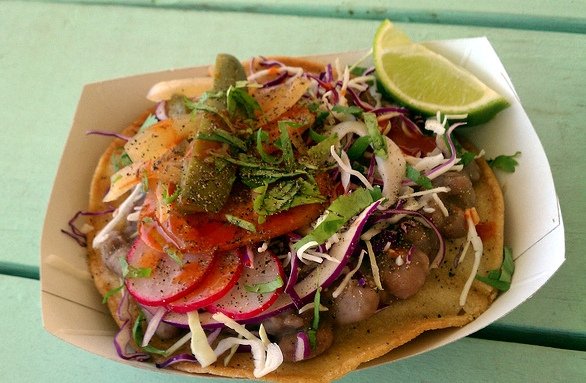 The emerging outpost in the Rockaways brings the masses and the masses must eat! Tried and true Tacoway Beach still stands as the best place to get your Mexican fix and, on the boardwalk the burger joint, Ripper's, offers a tasty alternative. If you are anything like us, nothing screams summer louder than an a frozen cocktail so head to Connolly's Bar on a hot day for a drink. Or if Coney Island is more your style, Tom's Restaurant serves breakfast all day and has the best view of the Coney Island Fireworks every Friday at 9:00. After dinner, head to Margarita Island and finish off the night with some dancing and a Margarita (or two).
Feast for a Day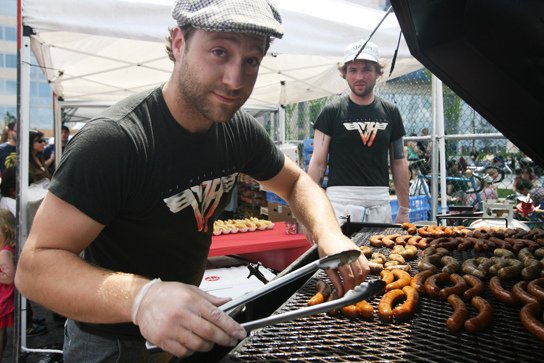 Head upstate to the Taste of Buffalo, the largest food festival in the United States. Feel like staying close to home? Every Saturday Smorgasburg, a foodie's flea market, is open on the Williamsburg waterfront for people looking to snack. Get out of the city and enjoy the best barbecue around in Troy, New York at the Troy Pig Out Festival in July. If you're looking to be a little healthier this summer, head to Mattituck instead for the annual Strawberry Festival in June. And for those who want to stay a little closer to home, the Famous Food Festival in Long Island in July is a great family event with lots of diverse food, like American, Asian, Caribbean, etc., and a beer and wine garden.
Frozen Finds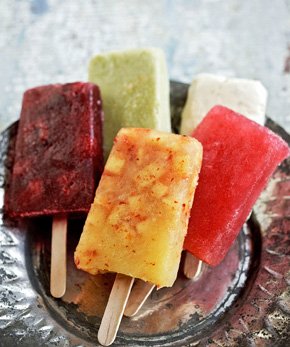 Amp up your popsicle game and try a red plum basil number from the innovative minds at People's Pops or a La Newyorkina Mexican Ice. If you are looking for something creamier, the Peppermint & Chips from Van Leeuwen never disappoints and Blue Marble in Prospect Heights will have you ordering double scoops of every flavor. Enjoy super aesthetic and sweet desserts, like frozen donuts and sorbet mason jars, at Elegant Desserts NY. In search of a non-dairy sweet treat this summer? Alchemy Creamery has pop-ups all around NYC, including Long Island, where you can grab non-dairy ice cream and desserts.
Garden Parties
If you aren't blessed with the rare backyard, our city has much to offer in terms of outdoor dining. We have some recommendations that will have you relaxing on a patio enjoying a white wine spritzer and some great grub.
Best Summer Foods Photos: Van Leeuwen, La Newyorkina, arvindgrover, Alchemy, Saltie, Smorgasburg