During his TED talk, top climatologist James Hansen cited his grandchildren as motivation for stepping onto a world stage to plead with his viewers to reduce CO2 and stabilize the climate before it's too late—not for us, but for them. His words were earth-shattering and hard to listen to. "The total energy imbalance now is…enormous. [It is] 20 times greater than the rate of energy used by all humanity," said Hansen. "It is the equivalent to exploding 400,000 Hiroshima atomic bombs per day, 365 days per year. That's how much extra energy Earth is gaining each day."
At oM, we try to do our small part to help our readers cut back on carbon emissions. This season, we have unearthed dozens of fun, worthwhile ways friends, couples, co-workers, and families can celebrate Earth Day in New York City and beyond. Whether you choose to book a green getaway, attend a party in a park, shop local, buy a reusable tote (and get a free Chipotle burrito), enjoy a rooftop viewing of Planet Earth or join a CSA, there is a sustainable activity idea for everyone in this guide.
Events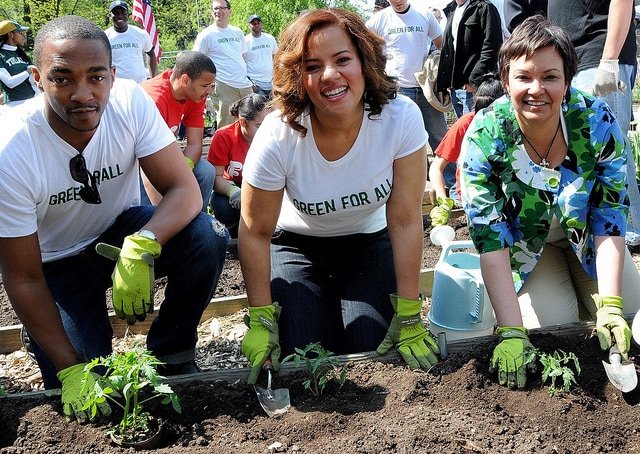 New York is celebrating the Earth in every borough, hosting events like official Earth Day New York throughout Manhattan; the theatrical pageant of Costume's for Climate Change on the Lower East Side; 100s of vendors in McCarren Park for the annual Go Green! Brooklyn Festival; Rooftop farming at Harlem Grown Earth Day; and a lecture by climate scientist Stephen Prekar at The Central Queens Y Earth Day.
Hotels
Many Green and LEED-certified hotels offer special deals for Earth-minded travelers, like Kimpton Earth Week discounts. Mohegan Sun is giving away thousands of sustainably made, reusable tote bags. Staycationers can enjoy a variety of sustainability-themed activities at 1 Hotel properties in Brooklyn and Manhattan
Parks
What better way to celebrate Earth Day than by enjoying the outdoors? Wave Hill will lead a Garden Meditation; The Bronx River Alliance will host a river cleanup; and  Prospect Park will have free Earth Day bird watching and nature tours.
Eats

oM has its share of favorite eco-friendly restaurants, but there are plenty of other eateries that are going green this month. Whole Foods Union Square invites guests to sample from vendors at their Enviro Bash, and Chipotle will also be giving out free burritos with the purchase of reusable bags. Earth Dayers can also grab a 100% grass-fed burger, chips and a beverage for $15 as part of a new Tuesday special at iCi. Or plan an organic, locally-sourced picnic at the New York Botanical Garden. Also check out these Brooklyn restaurants with outdoor-seating.
Boutiques
Sustainable clothing hasn't been synonymous with the word fashion until just recently, and boutiques in every neighborhood of the city are proving that you can be conscientious and couture at the same time. Stores like Panda Snack are proving that Bamboo can be made into cozy T-shirts and aGaiN NYC is taking recycled material to a whole new level with their handbag line. From Teich's locally manufactured accessories for the whole family to the handmade, eco-friendly lines being carried at Sodafine, there is no excuse for you not to be a hemp-wearing hippie these days. Buffalo Exchange donates $1 from every Earth Day purchase to an environmental non-profit.
Adults Only
Earth Day is also for the grown-ups, with events like Kinky Crafting at Babeland SoHo (oh the things you can do with recycled bike tires), a special free Earth Day wine tasting in Rochester, and an Eco-Job Fair and Beer Garden (just don't mix the two!) at the Green Festival in the Javits Center.
CSA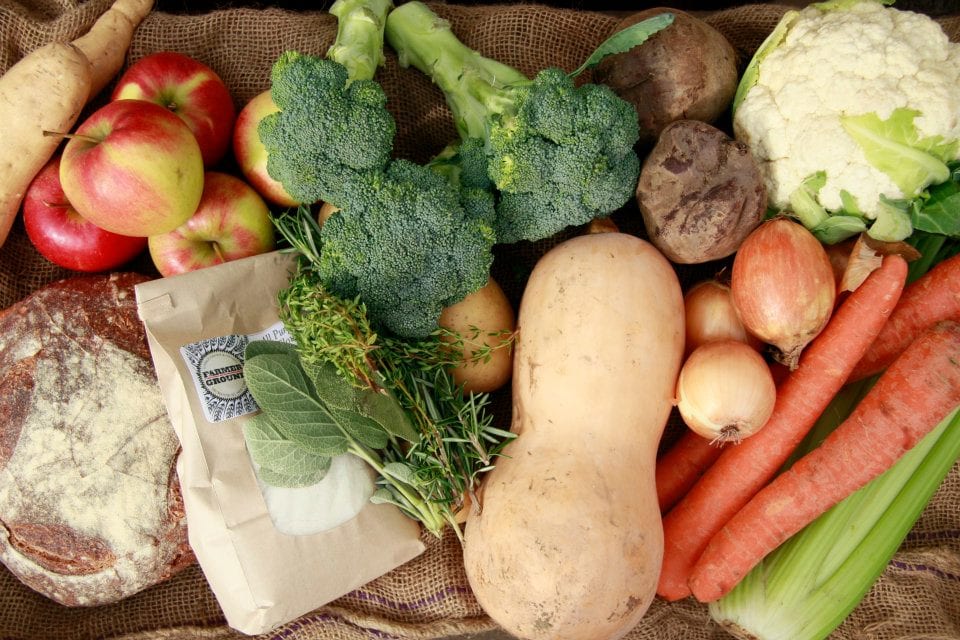 One of the best ways to green your lifestyle is to participate in Community Supported Agriculture. Fortunately for New Yorkers, there are many fabulous local CSA programs to choose from that will benefit your health and the environment. Whether you buy a share from High Point Farms, My Farm Share or Local Roots NYC, you're sure to receive a weekly box filled with the most delicious, fresh items, ranging from vegetables to eggs to pasture-raised pork to bread and cheeses. As a bonus, you'll be inspired to get even more creative in the kitchen.
Animals
Move over cats and dogs. When it comes to sustainability, New Yorkers are adopting some intriguing types of pets. New York City Beekeepers Association has found that bees are a man's newest best friend, thanks to their ability to pollinate plants and produce honey. Just Food's City Chicken Project has created a Meet Up group for New Yorkers raising chickens. (Fresh eggs every day? There's nothing fowl about that!)
For more ideas on ways you can enjoy lightening your carbon footprint, read Once Upon a Bike: A Guide to the Best NYC Cycling Events This Spring and 11 Easy Green Living Tips for New Yorkers

Earth Day NYC Photos: Highline, greenforall.org, Good Commons, Marji Beach