It's almost time to smell the roses. With winter's end nearly on the horizon (at least if you're an optimist), nothing spells spring like the season's first blooms. A car-free visit to one of these six fragrant flower shows or Dutch-inspired tulip festivals is a foolproof tonic for seasonal blues.
The 185th Philadelphia International Flower Show | www.theflowershow.com
Where: Pennsylvania Convention Center, 12th and Arch Streets, Philadelphia
When: March 1-9

Why: This is the premiere floral show in the Northeast. It draws visitors from all over the country, many who make annual pilgrimages to Philly each March for the event. It received a recent shout-out when it was featured on an SNL skit, proving that this is not your Grandmother's flower show. This year's theme is Articulture, so expect a fragrant spectacle of design-conscious flowers. Bring comfy walking shoes, as the Convention Center is massive and there are limited seminar seating opportunities.
Places to stay: The Windsor Suites refined environment is just the right speed after a busy day and it's only a 10 minute walk from the Convention Center. They offer a Flower Show package that includes two tickets to the show, overnight accommodations in a studio or one bedroom suite, breakfast for two, and a welcome gift bag, all for $209/night.
How to get there: Amtrak to 30th Street Station in 100 minutes. Transfer to a free SEPTA Regional Rail train at 30th Street Station to Market East Station (show the conductor your AMTRAK ticket stub; save it for the return trip). Megabus takes two hours and stops at 6th and Market, a 10-minute walk to the Convention Center.
2014 Portland Flower Show | portlandcompany.com
Where: Portland Company Complex, Portland Maine
When: March 5-9, opening night event starts at 5p.m. on March 6th
Why: Expect a full menu of seminars and lectures including several on Maine Coastal gardens, appropriate in this sea-loving state. This is the place to be if you would like to explore the permaculture movement, as several seminars will explore this popular trend. Permaculture gardens are high yielding, low-effort wonders that require little or no artificial resources to maintain. They are virtually self-sustaining and draw from organic farming methods. The event commences with an energetic live plant auction. Perennials, shrubs and trees from the show's displays are sold to the highest bidder.
Places to stay: The Hilton Garden Inn Downtown Waterfront is only a few minutes walk to the show, and is on the shuttle route. The hotel offers a complimentary shuttle to and from the Portland Bus Station, call 1-207-780-0780 as you pull into the station and they will send a driver out promptly.
How to get there: Take Megabus, Bolt or Amtrak to Boston's South Station. From South Station connect to the Concord Coach to Portland in two hours. A complimentary Flower Show shuttle bus runs along Commercial Street every 15 minutes. Tickets start at $13.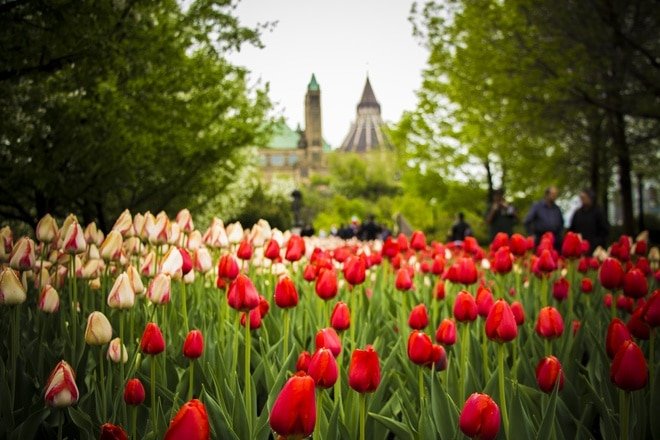 66th Annual Tulip Festival | www.albanyevents.org
Where: Washington Park, Albany, NY
When: Mother's Day Weekend, May 10, 2014
Why: Albany wakes from its typically long, hard winter ready to party. Locals celebrate spring with 200,000 blooming tulips in a kaleidoscope of colors at the Tulip Festival, which is always held on Mother's Day weekend. These bulbs pay homage to New York State's Dutch roots, and many of the activities have a Dutch flair. The event is held outdoors, with four stages presenting continuous live entertainment. There are food vendors, over 100 crafters selling their wares, gardening talks and the ceremonial crowning of the Tulip Queen. Consider bringing Mom.
Places to stay: The Crowne Plaza is walking distance from all of the Washington Park festivities. The hotel has a nice indoor pool located in the lower level and all rooms have free in-room wireless Internet access. They offer complimentary shuttle service from the Amtrak Train Station.
How to get there: Amtrak from Penn Station to Albany in three hours.
Canadian Tulip Festival | www.tulipfestival.ca
Where: Outdoor Sites throughout the Tulip Route in Ottawa include Major's Hill Park and Commissioners Park
When: May 9-19
Why: This is the largest Tulip Festival in the world, attracting 600,000 visitors each May. Ottawa puts its most decorative foot forward with several million blooms showering the city in an awesome palette of color. Ottawa's tulip heritage stems from a 1945 gift to Ottawa from Princess Juliana of the Netherlands in thanks for the safe haven the city provided the Dutch Royal Family during the Second World War. Add to that the role Canadian troops played in liberating Holland during that conflict and you begin to understand the deep bond that exists between these nations.
The Tulip Festival features many activities for kids, making it a wonderful time for the entire family to explore Ottawa.
Places to stay: Several Ottawa hotels offer special rates for the Everything Tulip Package, which includes goodies like potted tulips delivered to your room and a Tulip Festival Souvenir crafted at the Royal Canadian Mint.
How to get there: It's just over an hour non-stop flight to Ottawa from LaGuardia on Air Canada, or Continental Express from Newark. Once you arrive at Ottawa Macdonald-Cartier International Airport, the OC Transpo bus into town departs outside of the arrivals terminal.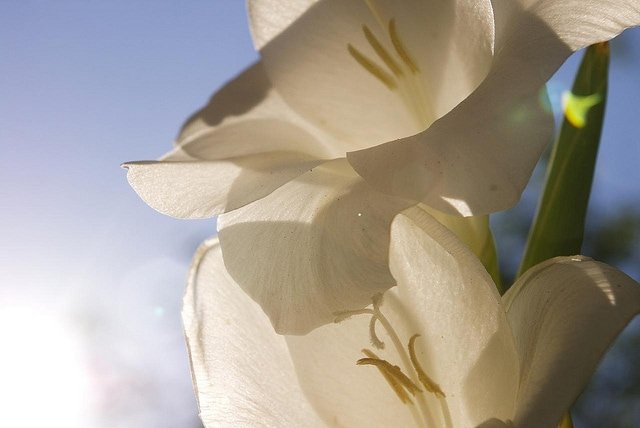 2014 Rhode Island Spring Flower & Garden Show | www.flowershow.com
Where: Rhode Island Convention Center, 1 Sabin Street, Providence
When: February 20-23
Why: Besides the gorgeous and creative displays, look for loads of informative seminars and lectures from horticultural experts. Check out the Sustainable Roses lecture on Feb. 24th and learn how to grow these long-stemmed beauties without pesticides. The urban gardener will appreciate the numerous seminars and demonstrations on small space container gardens. This year ushers in the Food and Wine Festival. A different chef will cook regional and local specialties hourly. Taste for yourself why this town is making waves in foodie circles, with its dynamic restaurant scene and Johnson and Wales University, which is one of the best cooking schools around.
Places to stay: The Providence Marriott Downtown has an inviting Spring Garden & Flower Show Package. It includes two show tickets, deluxe accommodations, and breakfast for two at the Bluefin Grille, the hotel's restaurant, starting at $179, based on double occupancy. Room only rates start at $119 and include a free shuttle to and from the show.
How to get there: Amtrak, Megabus and Peter Pan all offer frequent service to Providence from NYC in approximately 3 and 1/2 hours. It is an easy eight-minute walk to the Convention Center from the Train Station.
33rd Annual Connecticut Flower & Garden Show | www.ctflowershow.com
Where: Connecticut Convention Center, 100 Columbus Blvd, Hartford
When: February 20-23
Why: "Backyard Bloom" exhibits await you in Hartford. Over 300 booths overflow with fresh flowers, plants, seeds and gardening books, plus extensive floral and gardening-related crafty activities for you to try. Garden enthusiast oM readers should check out the sustainable gardening seminars, including Organic Container Gardening with Herbs and Vegetables Contained. The Hartford Dash Shuttle bus will run free buses through Downtown Hartford with stops at the Connecticut Convention Center, various hotels and other attractions during the event.
Places to stay: The Hartford Marriott Downtown is a large, modern hotel with over 400 rooms. It is ideally located next door to the Convention center.
How to get there: Megabus takes two hours and stops on Columbus Blvd. and Talcott St., practically next door to the Convention Center entrance.
Photo: Lord of the Wings©, MissTessmacher, Toast to Life
Allison is a native New Yorker, who has lived in Rome, Tuscany, Melbourne, Toronto and Los Angeles. She frequently contributes travel pieces to Family Travel Forum, using her own children as guinea pigs as they travel the globe. She is fluent in Italian and Spanish and laughably adequate in French. Her background as an Early Childhood Educator gives her an added understanding of what it takes to travel with kids in tow. She firmly believes that the most important part of education takes place outside of the classroom, on the road, around the world. She never misses a chance to sample local delicacies, as her love for travel goes hand-in-hand with her love for food and wine. Follow Allison at @gourmetrav.