If chocolate is the answer, the question is irrelevant. –Fortune Cookie?
Recently, offMetro scoured the annual New York Chocolate Show in search of answers to questions unknown. We probed, we sampled, we took a few restorative laps around the Metropolitan Pavilion and then we sampled some more. When our desire for cold milk overwhelmed even our love of chocolate (note to show organizers: sell local milk at next year's show), we walked away antioxidant-laden and with a sweet list of chocolate crushes. Here are some of our favorite New York chocolate makers.
Best Medicinal Chocolate | Gnosis
Gnosis is Greek for "knowledge," which is exactly what these guys are dropping. Their specialty raw, vegan agave nectar-sweetened cacao bars are a (handmade) lesson in alchemy and holistic medicine. Try the classic SuperChoc, dotted with goji berries, raspberries and 15 superherbs, for longevity and vitality; the Fleur de Sel to find your equilibrium; Peppermint for clarity; or Aphrodisia, made with an indulgent mix of figs, raspberries, horny goat weed and other passion-stimulating herbs. Or drink to your health with one of Gnosis's raw hot chocolates, like the chai-spiced Immunity Elixir. Based in Long Island City, Queens. Available at these stores or online.
Best DIY | Jacques Torres
Most New Yorkers are well aware of the chocolate bliss that is a bar of Jacques Torres, but those in the know will never leave one of Mr. Chocolate's shops without his chocolate chip cookies in hand. Impress your friends (or indulge yourself) by baking your own batch o' cookies, Jacques' take on the classic oozing with melted, dark chocolate disks. Buy the Cookie Mix next time you visit Jacques Torres in DUMBO or online.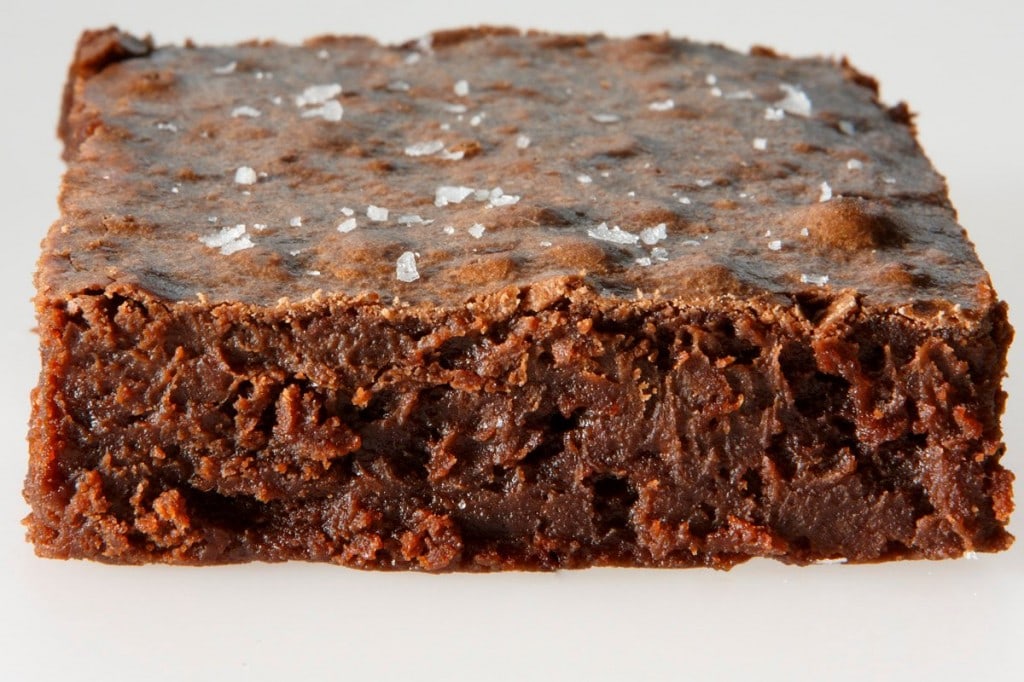 Best in Salt | Salt of the Earth Bakery
Salt of the Earth was the one stand we couldn't get enough of from just one taste. Topped with a generous sprinkling of salt, these Brooklyn-based brownies and cookies are simply unreal. The heat of the Mayan, a brownie laced with cinnamon and a special hot pepper blend, hits a few moments after you bite, while the Kona marries deep espresso and fudge flavors. We hear the real cocoa revelation, however, comes from the OMGCB brownie, a luxurious chocolate brownie with "rivers" of dark caramel running through it. Our OMG came from Salt of the Earth's cookies. Like Jacques Torres, they use chocolate disks for unparalleled cookie-chocolate layering. Mix that dark E. Guittard chocolate with a top secret crispy-chewy dough recipe, add Maldon Sea Salt flakes, and you have yourself a winner. Pick up the treats at one of these spots throughout NYC.
Best in Chew | Liddabit Sweets
Liddabit's seasonal treats are typically salty-sweet and always packed with local, organic ingredients. There's plenty to love about Liddabit's small-batch NY honeycomb or seasonal Pumpkin Pie Bar (spiced pumpkin caramel ganache, fluffy marshmallow and a crispy pie crust covered in milk chocolate sea salt caramel), but if you're going to focus on one Liddbat sweet, make it the caramels, be it the chewy classic Sea Salt, Dark Chocolate, Ricotta Fig, Apple Cider or, always a crowd-pleaser, Beer & Pretzels. Shop online or find Liddbabit in these local stores.
Chocolate Worth Hitting the Road for

Co Co. Sala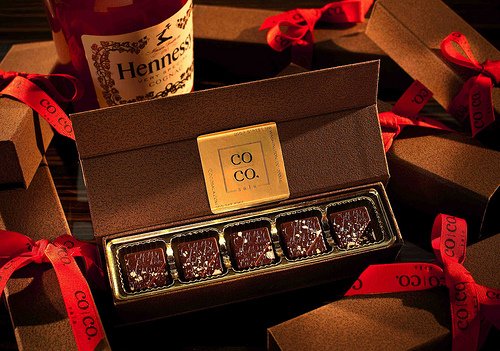 This Washington DC-based chocolate boutique and lounge is known for its four pre-set chocolate meals and artisanal chocolate bars and truffles (think banana ginger, cinnamon toffee, cotija and organic lemon). It was Co Co.'s pumpkin seed brittle bark, however, that won us over: buttery brittle studded with crunchy pumpkin seeds and covered in dark chocolate with a touch of Maldon sea salt. Visit Co Co. Sala in DC or shop online.
Best Hot 'n' Spicy Vegan | NibMor
Everything about Long Island-based NibMor is eco-friendly, dark and delicious. Their organic, agave nectar-sweetened chocolate bars, (original dark, a nib-dotted extreme, almond dark and crispy dark) are also available in "daily dose" bites; thanks to their pure strength, you'll only need a little to get your chocolate fix. Sweetened with coconut palm sugar, NibMor's vegan drinking chocolate is likewise naturally rich. Sip on original, mint, or, the one your palate won't soon forget, 6-spice. A peppery mix with cayenne pepper, cinnamon, fennel, white pepper, cloves, cardamom and sea salt (all organic), this is hot cocoa that'll warm both body and mouth. Find a NibMor retailer here or shop online.
Chocolate for Creative Inspiration | Jazz Brownies
Santo Domingo native Chef Maria Luisa Rodriguez has been working as a chef and food stylist in New York for some ten years. It wasn't until a few months ago, however, that she developed Jazz Brownies. "An ode to the diverse rhythms of the jazz experience," the bite-sized squares are wonderfully rich and impossibly moist, thanks to Rodriguez's artful touch and minimal use of flour. The handmade brownies come in four flavors, each made with premium dark Callebaut chocolate: Orange Zest, Coconut Black Pepper, Sesame and Spicy Dulce de Leche. Email Rodriguez to order a box of eight with your choice of flavor(s).
Photos in order: Courtesy of VanessaC (EY), Liddabit Sweets, Salt of the Earth Bakery, and Co Co. Sala