It's an exciting time to drink wine in New York. So says wine (and beer) historian Dave Naczycz of Urban Oyster indie tour company. Compared to the rest of the world, notes Naczycz, New York wines are babies and we're just beginning to realize their potential.
Lucky for you New Yorkers, the Empire State's burgeoning wine world is at your fingertips. We spoke with Naczycz along with Brooklyn Winery co-founder John Stires, wine journalists Ray Isle (Food & Wine) and Talia Baiocchi (Eater.com) and found this group had no shortage of suggestions on where to go to get a taste of New York's wine history…and future.
From Brooklyn to the Finger Lakes, here are twelve of their favorite wineries near NYC.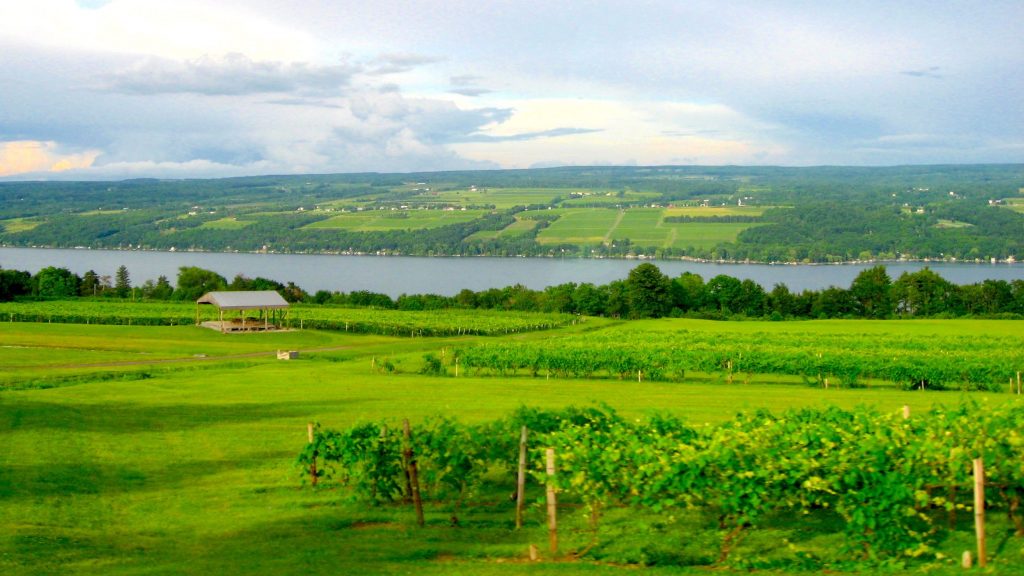 The Finger Lakes area is New York's best-established wine region, thanks in no small part to its deep lakes. (They create a "microclimate," which helps wine grapes by preventing premature spring buds and prolongs the growing season by retaining residual summer warmth.) For tips on where to stay here, read A Romantic Getaway to New York's Finger Lakes Region.
Dr. Frank's Vinifera Wine Cellars | Tasting room open Mon-Sat 9-5, Sun 12-5
Father of the "Vinifera Revolution" (he set off the 1962 revolution on the shores of Keuka Lake; see "History" sidebar), Dr. Konstantin Frank was essential to winemaking in New York and the East Coast at large. Now run by the late Dr. Frank's grandchildren and great-grandchildren, Vinifera Wine Cellar's portfolio includes his famous Rieslings, Gewürztraminer, Cabernet Franc and the (sparkling) Chateau Frank Blanc de Noir.
Hermann J. Weimer | Tasting room open Mon – Sat, 10-5, Sun 11-5 (call ahead if visiting Jan-March)
Hermann J. Weimer came to Seneca Lake in the 1960s by way of Germany, where his mother's family had been making wine in the Mosel Valley for more than 300 years. How'd he choose where to settle? German folk wisdom held that Riesling grapevines would flourish wherever black cherry trees thrived. In 1976, Weimar followed the black cherries to the 80 acres now known as HJW Vineyard. Today, HJW is one of the three local vineyard sites HJW sources from. Visit the beautiful winery-in-a-barn to sample HJW's renowned Rieslings, plus other selections like the Frost and Field Cuvées, the winery's special white and red blends.
Pleasant Valley Wine Company
The oldest winery in the Finger Lakes region, Pleasant Valley Wine Company (also known as the Great Western Winery) was first praised for its sparkling wines and was New York's first producer of natural ice wines. Established in 1860, the winery's changed hands from Coca Cola to Seagrams and eventually back to local family control in 1995. A visit to Pleasant Valley means free tastings and self-guided visitor center tours, plus $5 tours of the old stone winery buildings.
Red Newt | Tasting room open Mon-Sat 10-5, Sun 11-5
Also a bistro, Red Newt produces high-quality aromatic wines from neighboring grape growers. Choose between a standard free tasting, a $5 reserve tasting, and a more in-depth tasting with tapas-style pairings for $10 (must call ahead for reservations).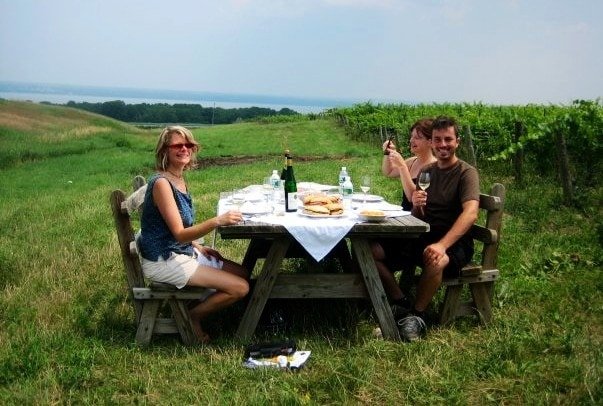 Standing Stone Vineyards | Tasting room open Sun-Fri 11:30-5; Sat 11:30-6 (Reservations preferred, but not required)
Tom and Marti Macinski started making wine at Standing Stone in 1993, driven by their belief "that the Finger Lakes region can grow wines that are among the best in the world." Enjoy a tour and barrel tasting of Standing Stone's winery in a barn.
Anthony Road Wine Company | Tasting room open Mon-Sat 10-5, Sun 12-5
Opened in 1990, Anthony Road may not be the oldest winery in the region, but it's one of the best to visit for a local history lesson. John Martini, who owns the winery along with wife Ann, knows a thing or two about Finger Lakes history. The couple has been living in the area since 1973 (they used to sell grapes to other wineries), when John worked at Cornell University's Agricultural Experiment Station. They've replaced nearly all of their 1973 hybrid vines with vinifera varietals, which winemaker Johannes Reinhardt oversees with minimal manipulation. Drop by for a tasting, and don't miss the semi-dry Riesling.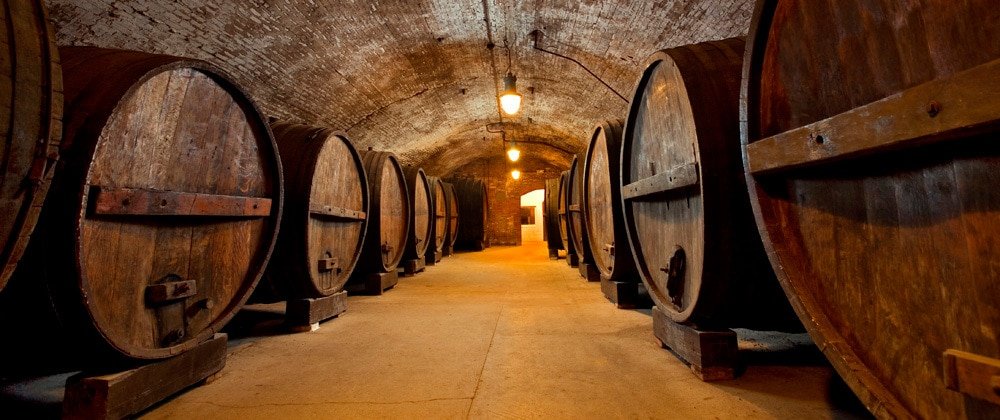 Hudson Valley
Brotherhood Winery | Tasting room open January-March, Fri-Sun 11-5; April-December Sun-Fri 11-5, Sat 11-6
Established in 1839, Brotherhood is America's oldest continually-run winery. Visit for a tour of Brotherhood's vaulted cellars and founder Jean Jacques' 1837 mansion. Taste their Rieslings, Cabernet and specialties like a spiced "holiday wine" and Genghis Khan, a ginseng-sherry blend.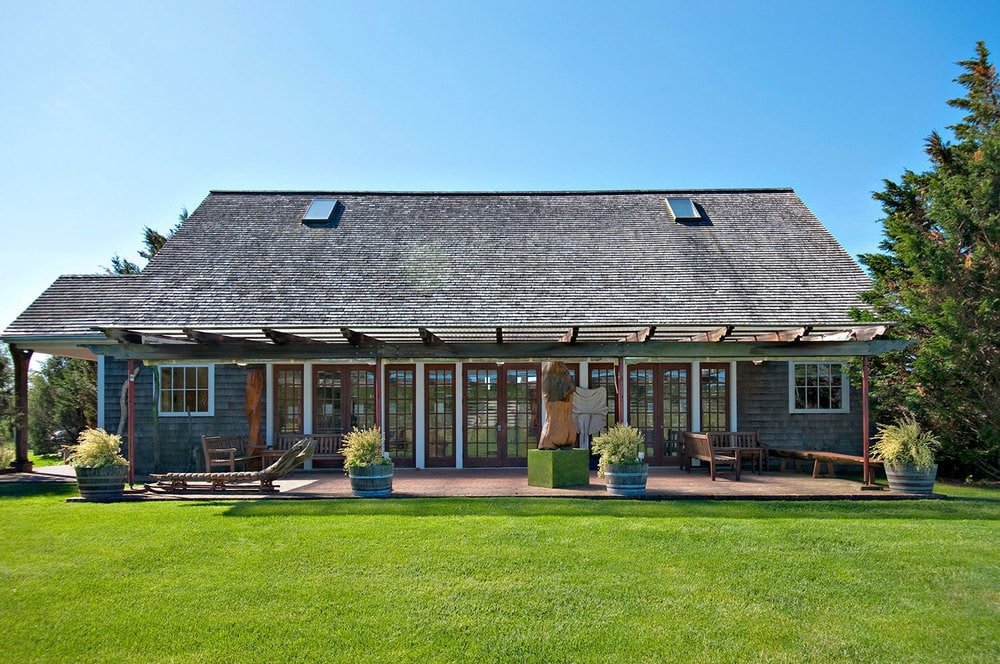 Long Island
Over the past five years, greater discrimination on the part of North Fork winemakers and New Yorkers' growing interest in drinking local have bode well for Long Island wines. Though Long Island winemakers produce a variety of reds, they're best regarded for rosés and whites, particularly Sauvignon Blanc. For tips on where to stay here, read Five Hotels With Free Bike Rentals on Long Island.
Shinn Estate Vineyards | Tours Sat and Sun at 1:30pm; tasting room open 10:30-5 daily
Visit Shinn for a weekend walking tour of the vineyard and a lesson in sustainable farming practices, followed by a tasting. Go on a Friday night to pair your wine with a palm reading. If you're looking for more than a taste, you might want to spend the night at Shinn Estate Farmhouse, the winery's intimate B&B.
The Lenz Winery | Tasting room open Sun-Wed 10-6, Thu 10-8, Fri-Sat 10-7
Founded in 1978, this Peconic winery has some of the oldest vines in the region. They keep things small-scale and "high-touch," e.g. they micromanage their vines for quality. Drop by in the winter for a cellar tour with winemaker Eric Fry during February and March (check site for dates).
Jamesport Vineyards | Tours and tastings Sat 12 & 2, Sun 2; Reservations required
Once a father-son collaboration, Jamesport is now a three-generation operation. The Goerler family has been producing wine using sustainable farming practices since 1981. Jamestown offers tours and tastings on weekends, with live music at 1pm from Memorial Day through October 31. Jamestown's no-picnic policy shouldn't be a problem; cheese and cured meats are available for purchase, and the weekend raw bar serves up local oysters and clams.
Channing Daughters | Tasting room open May-September, 11-5 daily; October-April, Thu-Mon 11-5
One of North Fork's most eminent wineries, Channing Daughters' Bridgehampton vines have been around since 1982. Channing keeps it artisanal and traditional, utilizing methods like whole cluster-pressing of white grapes, stomping reds by foot and gravity bottling. The experimental vineyard produces 26 bottlings from only 28 acres of grapes.
Brooklyn
Brooklynites are well trained in the art of making the old, new; from lofts to fashion to drinking. Case in point: urban winemaking. Centuries back and with limited success, urban gardeners tried their hand at growing and crushing grapes in Bay Ridge, Prospect Park, Sunset Park, and Queens. Today, New York's next generation of urban winemakers is seeing greater success, much of it with locally sourced grapes.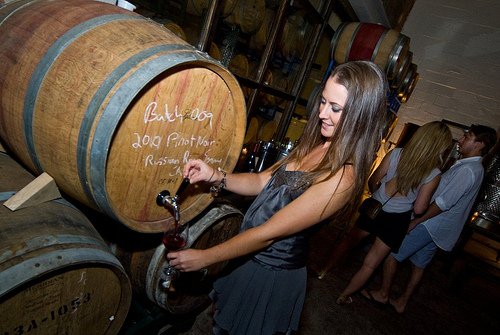 Brooklyn Winery | Take the L to Bedford Ave. or the G to the Metropolitan Ave.- Grand St.
Brooklyn Winery is a winery, wine bar, winemaking center and educational facility in one. The Williamsburg winery's creations have such a short trip from barrel to bar, that they're able to skip the bottle all together when serving at the warehouse. They source grapes from both California and New York (make sure to ask about the story behind Ole Faithful, a Finger Lakes-born Riesling). The team is all about unpretentious exploration; drop by for a tasting or flight (check out Thursday Flight Night) at the wine bar, or see the company's site for information on other special events and winemaking packages.
Red Hook Winery | Take the F to Carroll St.
A divergence from the usual barnyard-turned-winery, this Brooklyn space has gone from brothel to bottles. Mark Snyder of Angels' Shares Wines, brought dynamic California winemakers Abe Schoener and Bob Foley together to make fantastic, Long Island-grape wines in Red Hook. Foley and Schoener produce contrasting styles of wines for Red Hook: "Foley loves ripe fruit flavors, for instance, while Schoener prefers more savory, offbeat ones," Ray Isle wrote in a piece on Red Hook for Food & Wine. There are no official tastings or tours; contact the winery directly to arrange a visit.
How to get there: The best way to explore the vineyards in the Finger Lakes, Hudson Valley, and Long Island is by car. Consult oM's guide to renting a Hybrid in NYC.
Photos: Hermann J. Weimer, Brooklyn Winery, Johnida Dockens
View Top 12 Wineries Near NYC in a larger map