The world has seen enough photos of Times Square and the Empire State Building, but what about some of the lesser-known corners of the New York City metropolitan area?
Grab your camera plus a wide angle lens to capture the landscapes and views, along with a spirit of adventure and set out for one of these 10 destinations—from the outer boroughs to New Jersey—that all promise to send you back to Manhattan with fabulous shots (and dinner party stories) worthy of framing, not just facebooking.
Brooklyn
Colors and textures abound at this weekly Williamsburg market featuring vintage goods and crafts by local artists. Bring the macro lens if jewelry and fresh flowers appeal to your inner photographer.
How to get there: Take the L to Bedford Avenue. Walk northwest on North 6th Street.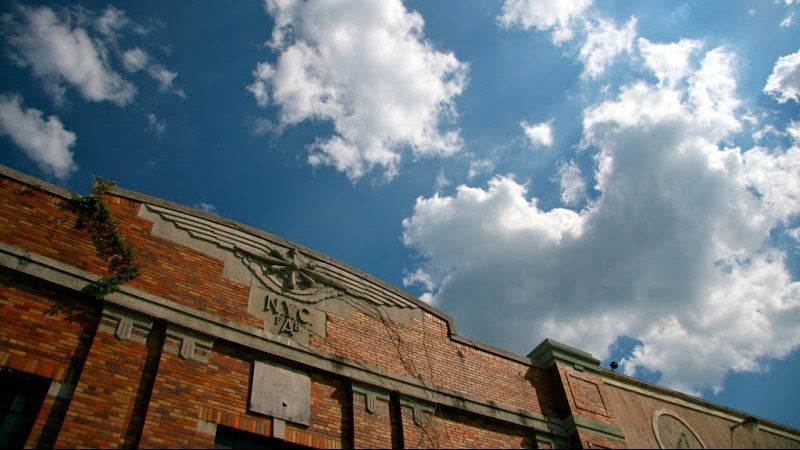 Some of aviation's greats once took off from this now-derelict network of runways dotted with abandoned buildings, but these days it serves for some great photos. Keep an eye out for broken windows to catch some shots of the old hangars' striking interiors.
How to get there: Take the 2 train to Flatbush Avenue. Transfer to the southbound Q35 bus. To visit the abandoned hangars, get off at the Aviator Sports Complex. For Hanger B, walk 1/2 mile east to the boat ramp. It is generally useful to have a bike at Floyd Bennett Field.
Coney Island is a riot of colors and fonts thanks to the classic feel of the old amusement park rides, but its seedier side gives it a more sinister feel that lends itself to black and white photographs.
How to get there: Take the D, Q N or F train to Coney Island-Stillwell Ave.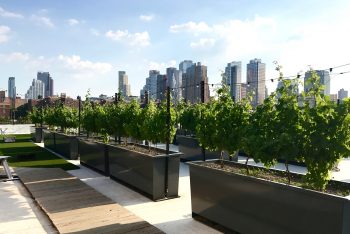 While the last few years have been a renaissance for this formerly bustling center of industry, some of the stark urban decay has stuck around. Head to the Brooklyn Grange to capture a
How to get there: Take the M to Broadway – Lafayette Street and walk west on Division Avenue. Take a left on Clymer Street.
Queens
Nature has begun to encroach on some parts of this masonry fort dating to the Civil War, creating a nice contrast between greenery and concrete. Beyond the impressiveness of the battery itself, interesting shadows are common and ready for you to capture.
How to get there: Take the 7 to Main Street – Flushing. Transfer to the Q16 bus and take it to Totten Avenue – Cross Island Parkway.
6. Calvary Cemetery
This quiet sanctuary arcs over a hill with the Manhattan skyline at its back. Eclectic gravestones range from simple to ornate and light up with a warm glow at the golden hour.
How to get there: Take the 7 to 33 Street. Walk south on Van Dam Street and take a left on Bradley Avenue.
7. 1964 World's Fair Observatory Towers
Futuristic towers rise from Flushing Meadows Corona Park in Queens, representing one of the few remnants of the 1964 World's Fair. The park is also home to the photogenic Unisphere.
How to get there: Take the 7 to Mets – Willets Point. Head south into Flushing Meadows Corona Park.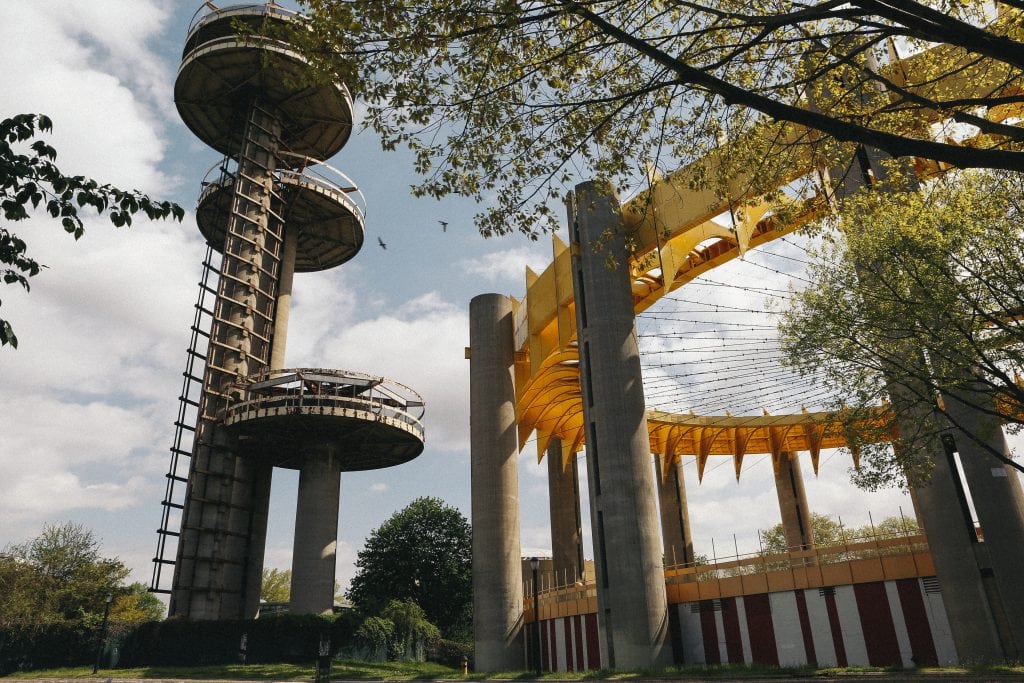 Staten Island
8. Arthur Kill Ship Graveyard
Tugboats, barges and passenger ships sit wasting away in this secluded corner of Staten Island, creating a photographer's wonderland of wood and metal. All but the most seasoned adventurers should keep away from this arresting but dangerous spot.
How to get there: Take the 4 train to Fulton Street. Transfer to the x19 bus and ride to Arthur Kill Road – West Service Road. Walk west on Arthur Kill road and keep an eye out for an outlet to the water. Better yet: take a kayak down the Arthur Kill tidal straight.
Near NYC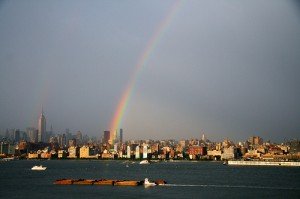 Newport-Hoboken Boardwalk It is easy to forget that Manhattan shares the Hudson with its neighbor New Jersey, but don't write it off too quickly. Take a hike from Newport in Jersey City to the northern end of Hoboken for some killer views of the New York City skyline; bonus points if you make it onto a roof.
How to get there: Take the 4 to Fulton Street and transfer to the Hoboken-bound PATH train at World Trade Center. Get off at Pavonia/Newport and head toward the water.
Subway Sometimes the best portraits are right in front of you. Take a minute to step back from the daily scourge of transportation and look for some different angles in the subway. You'll be surprised at the moments that crop up in this dimly lit level of New York.
How to get there: Pick a subway station and hop on a train!
Photos: Signe Brewster and Mambo'Dan
KPICASA_GALLERY(WhereToTakeSpectacularPhotosInNYC)