The weekend you've long been waiting for has arrived, so how will you spend your three days of car-free fun? Check out this list of seven things to do this Memorial Day Weekend in NYC and beyond, including the holiday's biggest parade in the nation, a backstage tour of Citi Field, an unheard of hotel deal on Long Island, and an al fresco train ride through a historic route in the Catskill Mountains.
When: 10am-6pm (weekdays) and 10am -7pm (weekends)
Why: It's the best getaway within the city there is. Programming this season includes free bike mornings (weekdays) with Blazing Saddles, a new zipline and climbing wall, Figment's annual participatory art festival, and the Jazz Age party. Pack a picnic or pick up lunch at the food trucks at King Avenue Food Court in the Historic District.
Cost: Free
How to get there: Ferries leave from the Battery Maritime Building and Brooklyn Bridge Park ($0-$2). Visit govisland.com for more information.
Where: Citi Field, Queens
When: Tours begin Friday, May 24. Group tours are available Thursdays and Fridays, and regular tours are Saturday and Sunday.
Why: Go backstage in the home of the New York Mets on a guided tour that includes the clubhouse, dugout, press box and field.
Cost: $13 for adults; $9 for children 12 and under and seniors 60 and over.
How to get there: Take the 7 train to Mets-Willets Point.
What: DanceAfrica: Rhythms of Africa / Giya Africa / Mandingindira e Africa
Where: BAM Howard Gilman Opera House, Brooklyn
When: May 27–30
Why: The annual celebration of African heritage features an international mix of performing arts groups from regions such as Zimbabwe, Atlanta, Bronx, and Brooklyn and a bazaar with more than 200 street vendors.
Cost: $20-50 for adults; $10-26 for children 16 and under for shows; free for the bazaar.
How to get there: Take the 2, 3, 4 or 5 train to Nevins Street. Head south on Flatbush Avenue and take a left on Lafayette Avenue.
Where: Northern Boulevard, Queens
When: May 27 at 2 p.m.
Why: Everyone loves a parade, so how can you pass up the nation's largest Memorial Day parade?
Cost: Free
How to get there: Take the Long Island Rail Road to Little Neck. Walk East to Northern Boulevard and take a left to reach the parade route.
Where: Bronx Zoo
When: May 25-September 8
Why: Bring the family and get a feel for life in the land before time as you dig for fossils, watch dinosaurs dance, and enjoy Ice Age arts & crafts.
Cost: For admission to the entire zoo, including the Dinosaur Safari, $33.95 for adults; $23.95 for kids
How to get there: Take the X10 bus to Narrows Road North–Richmond Road. Transfer to the S53 bus and take it to Broadway – Douglas Avenue.
Where: Catskill Mountain Railroad, Phoenicia, New York
When: May 25 – Oct. 30
Why: The round-trip outdoor journey beneath the Catskill Mountains offers a chance to travel the historic Delaware and Ulster railroad.
Cost: $12 for adults; $7 for children under 12; free for children under 4.
How to get there: Take a Greyhound bus to Phoenicia. Walk east on Main Street and take a right at Bridge Street. Turn left onto High Street and look for the railroad attractions on the left.
What: Red, White, and Blue on the Ocean
Where: Gurney's Inn, Montauk
When: May 19th thru May 30th
Why: Escape the city to the tip of Long Island for ocean view accommodations, drinks on the beach, and access to seawater spa facilities, including the roman baths, sauna, and pool. Bike 20 minutes to Navy Beach Restaurant for lunch.
Cost: $225/night (excludes Sat 5/24 and Sun 5/25)
How to get there: Easily accessible by LIRR and Hampton Jitney. Visit the transit page for specific directions.
Looking For Custom Memorial Day Gifts?
Memorial Day is a day to honor the men and women who died while serving in the U.S. military. To celebrate the day, you may go to a memorial service or attend a parade or other public events – as listed above. Whatever way you choose to celebrate Memorial Day, you can add some custom army challenge coins to send away to your loved ones or friends.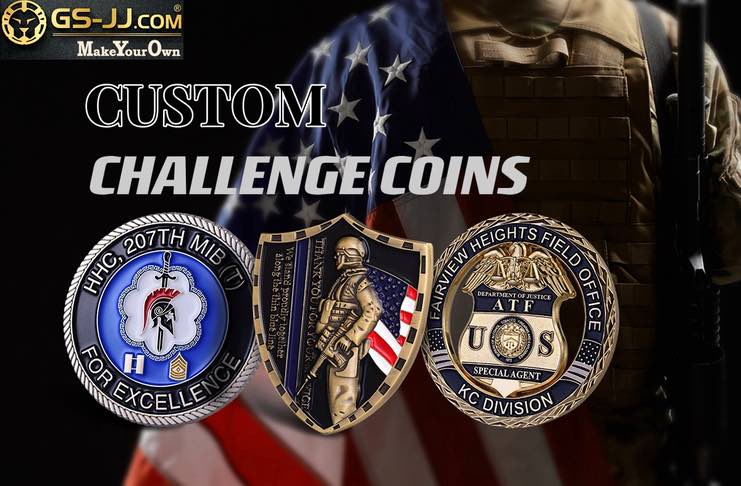 The presentation of challenge coins is always one of the highlights of any celebration. The challenge coins which carry sentimental value would be great gifts to descendants of the fallen soldiers, veterans, or other service members. If you are going to hold a Memorial Day party, these coins will also make great party favors.