1. Monkey Bar Soaps of Sunnyside crafts all natural, 100% safe, vegan, and wonderfully fragrant soaps and bath products. Monkey Bar makes earth conscious cleansers and has concocted the Nisshoki Bath Bomb. Meaning "rising sun" in Japanese, the $4 Nisshoki is modeled after the Japanese flag and will clean and moisturize your skin while you soak away your stress. All proceeds from Nisshoki Bath Bombs will go directly to Doctors Without Borders.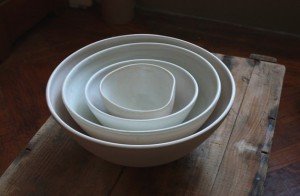 2. Clam Lab of Brooklyn offers hand constructed ceramic tableware for people who love to cook, eat, and entertain. Clam Lab brings a simple elegance to their take on the pottery arts. They have created a set of four white stoneware and porcelain Nesting Bowls that can be used for prep, mixing, and serving. The proceeds will be donated to UNICEF's efforts for Japan's Earthquake Relief.
3. I Like You As A Friend Jewelry has been crafting unique charming treasures for a few years in our fair city. They bring a thoughtful creativity and refreshing spin on necklaces, rings, and the like. For the Japan relief efforts, they have created a custom piece to raise money for the Red Cross. They have designed a hand carved and cast sterling silver Ginkgo Leaf, which is a Japanese symbol of longevity, heartiness and hope. The gingko tree can live for thousands of years, and seven million- yea-old fossils of their leaves have been found. They have been known to survive all sorts of disasters, including the atomic bomb. A mere $20 will satisfy your style for a good cause.
4.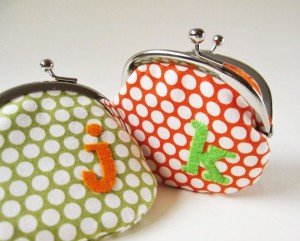 Oktak offers a large array of bags and pouches from local Japanese-born designer Aki Takada. Oktak's style will add a dash of cute and colorful panache to your accessorizing. Many of her items can be ordered with personalized features like your name or initials. Takada is donating 20% of her sales on all products to the Japanese relief efforts of the American Red Cross.
5. Afterzine is a bi-annual arts and culture journal, curated by Hamish Robertson, comprising a collection of invited works upon dictated themes. The theme for their debut issue is negative space. Contributors include Peter Saville, Alexa Chung, Thurston Moore, and many others. Afterzine will donate $5 of every copy sold here to the Red Cross Japan Relief efforts.