Situated on a nondescript corner in the Polish hipster enclave of Brooklyn, Greenpoint Coffeehouse is a quirky java post and the local's weekday repose. Look down Green Street, and you'll be treated to a view of the East River with bustling Manhattan just a metallic glint on the opposite shore. Turn back to the entrance to find a dog or two tied up to the rustic wooden benches flanking the door.
If you're here for a leisurely brunch, the Challah French Toast with homemade fruit compote is a tongue pleaser, or go for the Eggs Avocado, a twist on traditional benedict, although that can be ordered too. Weekly specials run the gamut, but you'll always see a reliably hearty option on the menu, such as the recent "Hungry Individual" addition, a behemoth of two eggs any style, blueberry pancakes, sausage or bacon and home fries, all for 12 bucks. There's beer and wine, a variety of coffee drinks, and a hefty tea list with full pots for less than four dollars.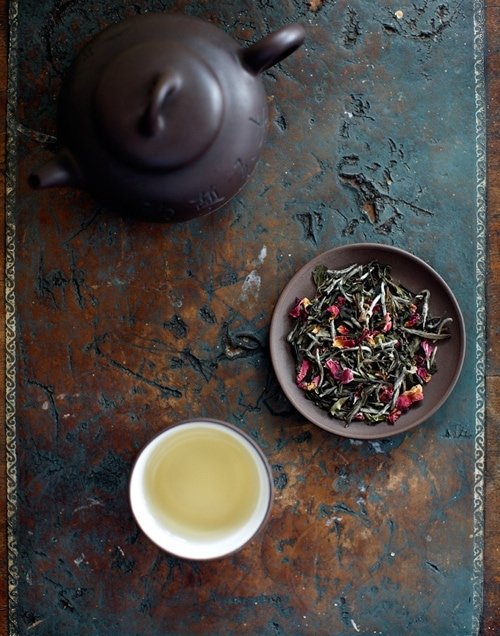 The interior of the space is as comforting as the food. All dark wood, brass bar fixtures and dimly lit booths, accessorized with a marvelously old tin ceiling, the place reverberates with indie rock or blues and seems to be the true epitome of literary chic. North Brooklyn's writers and readers make a second home here on weekdays and evenings, when books and laptops pop open on most tables. Near the front windows, which resemble garage doors, cushiony thrift-store chairs sit beside end tables overflowing with newspapers and local magazines.
The wait staff is friendly in a non-cloying way, and the coffee refills are generous. During the busy weekend hours, the room's décor helps to pass the time while you wait for a space; old black and white photos of New York City decorate the walls, and there are enough attractive customers with that just-rolled-around-in-the-grass look to keep the most restless of singles occupied.
How to get there: Take the G train to Brooklyn. Exit Greenpoint Avenue. Walk 5 blocks North on Manhattan Avenue. Make a left on Green Street and continue walking straight to 195 Franklin St. The Greenpoint Coffeehouse is open Monday through Friday 7a.m.-11p.m. and weekends 8a.m.-11p.m. (718-349-6635)
Photos: Courtesy of Kan Kanbayashi