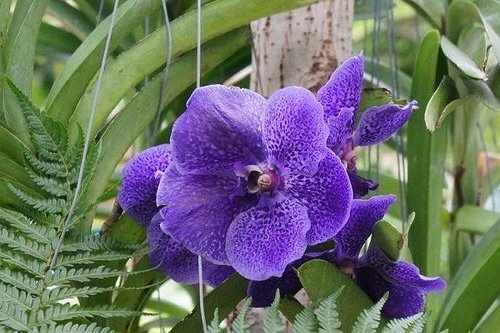 Even in the city that never sleeps, it's easy to bunker down when you're flying solo and the temperature in your bed is as cold as it is outside. Sometimes a fresh perspective is exactly what you need to stumble upon an unexpected romance. Valentine's Day may come and go, but you should still make time for yourself this winter. Enjoy one of these five NYC area activities and who knows? Maybe Cupid's arrow will sail across the river and find you.

What: Meditation Workshop
Where: Mala Yoga, Cobble Hill, Brooklyn
When: February 26th
Why: Quiet your mind for an evening with Ricki Jean Trink, who will guide you through breath work and imagery to recharge your Fourth Chakra (also known as the heart center). When you awaken, you may just have a bit more clarity about what direction your love life should be headed.
Cost: $29, click here to register
How to get there: F/G to Bergen Street, 4/5/2/3/N/R to Borough Hall
What: The Caribbean Garden
Where: The New York Botanical Garden, the Bronx
When: Through February 27th
Why: Lush foliage will transport you to a tropical paradise in the newly refurbished Enid A. Haupt Conservatory. Every Saturday features a garden photography expert on hand to demonstrate some of the best techniques for shooting flowers and foliage. And who knows what else you may capture.
Cost: $10 for an All-Garden Pass, click here for tickets.
How to get there: By Metro-North Railroad: Take the Metro-North Harlem local line to Botanical Garden Station. Walk across Kazimiroff Boulevard to the Garden's Mosholu Gate entrance. Just 20 minutes from Grand Central Terminal in Manhattan. By Subway: Take the B, D, or 4 train to Bedford Park Blvd Station. From the station exit: Take the Bx 26 bus east to the Garden's Mosholu Gate entrance, OR walk eight blocks down the hill on Bedford Park Blvd to the end (approximately 20 minutes). Turn left onto Kazimiroff Blvd and walk one block to Mosholu Gate entrance.
What: Wine 101 & 102
Where: Bin 14, Hoboken
When: December 12, 21, 26
Why: Feel like a corked bottle when your date orders a Gruner Veltliner and you say Gesundheit? Head to Hoboken for one of Bin 14's introductory wine classes.
Cost: From $45, click here to register
How to get there: Take the ferry from Midtown/W38 St or World Financial Center to Hoboken/14th St. Walk west on 14th St for three blocks and take a left on Washington St. Bin 14 is at 1314 Washington St.
What: Feast of Good
Where: The Brooklyn Kitchen
When: March 14th
Why: Join one of the premier boutique destinations in the Northeast as they descend upon Brooklyn to present a one-night-only 4-course dinner with wine pairings, featuring a different chef taking on each course and a sommelier presenting off-beat pairings perfect for the super-hip Brooklyn Kitchen environment. An Uncommonly Good evening of food, friendship and community.
Cost: $75/per person, click here for tickets
How to get there: The Brooklyn Kitchen is located at 100 Frost St. Take the L to Lorimer and exit at Lorimer and Metropolitan. Go North on Lorimer, right on Meeker Ave., and right on Frost St.
What: Lisa Kudrow and The Comeback
Where: The Musuem of the Moving Image, Queens
When: February 23, 7pm
Why: Meet a fellow couch-potato for a pilot screening of the brilliant and short-lived series, The Comeback, followed by a talk-back session with Kudrow herself and Tod Lippy, editor of Esopus.
Cost: $10/Museum members, $20/non-members, click here for tickets
How to get there: Take the R/V train to Steinway
Photos in order: Courtesy of newbird1