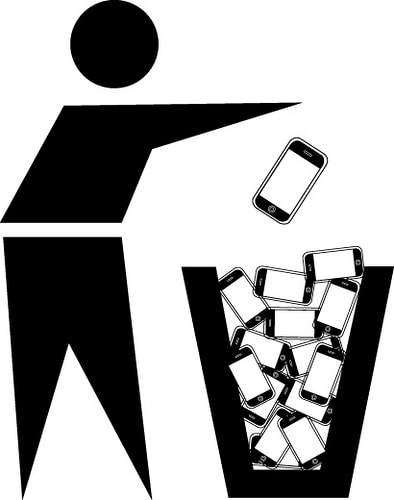 If it ain't working, recycle it. If everyone you know, including your 95-year-old grandmother, owns a phone and/or a computer, odds are they have contributed to the 70% of toxic electronic waste deposited in landfills around the world. Not just a planet pollutant, e-waste winds up in developing countries where fishing through hazardous materials for valuable metal parts is a regular life-threatening job for children and adults.
The Queens Botanical Garden and the The Lower East Side Ecology Center are helping to curb e-waste, at least until a newly passed law goes into effect on April 1, 2011 that will make it illegal for New Yorkers to throw out electronic items. On Sunday, January 9 from 10am-4pm, The Ecology Center (which is aiming to collect 100 tons of recycled electronics this month) will host its 8th annual "After the Holidays" event at QBG for responsible citizens with old or broken items to get rid of.
Read on after the jump for all acceptable gadgets, including computers, printers, keyboards, and cell phones.

Here is The Ecology Center's complete list of things to bring this Sunday. For more information contact info@lesecologycenter.org
How to get there: By Bus: From the Bronx, Jamaica, or Flushing, Q44 or Q20 or By Train: No. 7 subway or Long Island Rail Road (Port Washington line) to Main Street/Flushing. Q44 or Q20 bus, or walk 8 blocks south to QBG. (43-50 Main St., Flushing, 718.886.3800, queensbotanical.org)
Photo: Courtesy of paolo pereira
The co-founder and editor-at-large at offMetro, Lauren is a sustainable travel specialist and freelance journalist with frequent bylines in National Geographic, Bicycling Magazine and Shape. Follow Lauren's adventures at @laurenmati.