I have never thought of myself as a foodie. Yet for the past 170 days, my life has revolved around eatables in a big way. It began with a charity event I launched called Feed Your Soul, for which 10 eco-friendly restaurants in New York City united on a Sunday to donate 10% of their proceeds to the Food Bank For NY. Soon the matter turned to what to serve foodie guests at my summer wedding. Then at Keens Steakhouse, under a ceiling of very old pipes during the NYC Wine & Food Festival's event entitled, "Has the Word 'Local' Lost All Meaning?" Dan Barber made eye contact with me and declared, "Foodies will rule the world."
The Side Dish

Three Food Books
by New Yorkers
If you're looking for a mouth-watering read, one that'll turn your taste buds on, educate you, and get you pumped to help the planet from your kitchen (and especially if you're thinking Amanda Hesser's new 900-paged New York Times Cookbook is a tad intimidating and/or too big to fit in your apartment) consider these three deliciously good books below.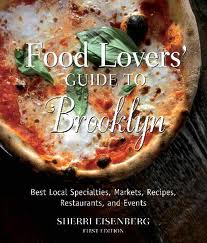 You will find yourself exploring Brooklyn a lot more than you ever imagined. From tips on local cook-offs and culinary landmarks to sustainable hot spots and restaurant recipes like One Girl Cookies' Fresh Apricot Cake, Sherri Eisenberg packs a satisfying punch into 284 pages. We thank her for reviewing 15-30 places in a weekend in order to bring us the best of Brooklyn throughout 17 delectably diverse neighborhoods. ($14.95)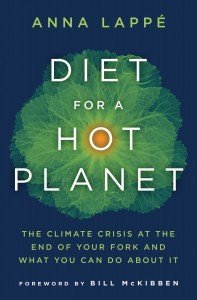 This is the smartest food book out there at the moment for its ability to elucidate and tackle the oft-muddled or forgotten connection between food and climate change. Lappé lays out seven principles for a planet-friendly diet and instills a sense of fervency about fighting the good food fight before it's too late. ($24.00)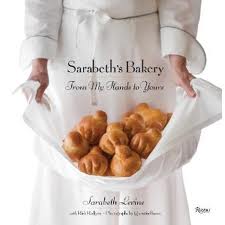 Don't spend $1,295 on the CIA's Dessert Boot Camp, and buy Sarabeth's Bakery book instead. Between the big glossy photos of Hazelnut-Espresso Roulade, Current Scones, and Raspberry Bread Pudding and the James Beard award-winning chef's easy-to-follow recipes, you will quickly feel inspired to do things like drizzle Frangelico liqueur and create rosettes on a cake topped with eatable flowers. Don't forget to turn to Chapter 10: Spreadable Fruits. ($39.95)
So now I want to think of myself as a foodie. Only I don't devour a dish in a restaurant like a judge critiquing flavor, texture, and artistic execution. I stare at the food in the plate and wonder if the ingredients are all from a virtuous source.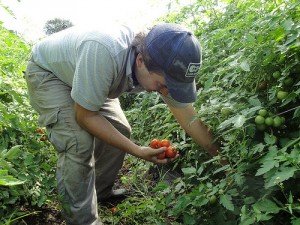 To know where our food comes from or to care not where our food comes from, that is the question. Isn't it? Food is one of those basic human needs. Our daily lives revolve around eating. So why is there symbiosis between meat and potatoes but not our supermarket purchase and the planet? We know to look for the unhealthy ingredients like hydrogenated soybean oil, but we don't consider how that product might be unhealthy for the earth. As a hungry and often rushed shopper, I am guilty of it too.
"When you buy from a company that's not multi-national, that's how I define local," said Tom Colicchio at the festival panel discussion in October. Patrick Martins, a panelist and founder of Slow Food USA sat taller on the stool and said, "We need state-wide projects that pay farmers more so we don't continue to lose farms. There were once 400 farms upstate. Now there are 20."
A quiet room got even quieter that afternoon. Okay, so what does this all mean, I thought to myself. How can this gathering of gourmands insert the kind of significant change into their hectic, Foursquaring lives that can proliferate and permanently effect the way we all view food in terms of "How can dinner for my family tonight help mitigate carbon emissions?" Then Dan Barber spoke up, as if reading my mind and perhaps the minds of those in the audience. "Yes, you can feed the world this way. Local isn't dying. . .there is a lasting weight and purity to the word local. It's just beginning."
8 Easy Ways to Eat Sustainably

1. Shop at the greenmarkets as much as possible. (There are over 50 locations in NYC; the Union Square greenmarket operates year-round)
2. Buy only what foods are in season. (Tom: "Don't create a demand for strawberries in winter!")
3. Eschew processed foods. (Tom: "Wage war with the supermarket.")
4. Eat what has been produced within 100 miles of where you live or vacation. (Dan: "You're in pursuit of flavor. Go directly to the source.")
5. Take yourself and your children to be educated at a nearby farm, be it Stone Barns Center, Queens County Farm or another.
6. Support environmentally-conscious restaurants, and subsequently the farms they work with.
7. The ultimate sustainable experience: Attend a farm-to-table feast in the middle of a farm. Good sources: Outstanding in the Field or Sustenance on the Farm
8. Find sustainable reminders: Pick up a copy of Edible magazine and read it, cover to cover.
(9. Repeat steps 1-8 and tell a friend to do the same.)
How to get to Dan Barber's Blue Hill Restaurant at the Stone Barns Center: Take the Metro North Hudson line to Tarrytown. For scheduling and train information, visit mta.info. Taxis should be available at the station, which is a quick ride away from the center. (Stone Barns Center for Food and Agriculture, 630 Bedford Road, Pocantico Hills, Westchester, NY, 914.366.620, stonebarnscenter.org)
How to get to Tom Colicchio's restaurant Riverpark: Take the 4 or 6 subway to 28th St. and walk east towards the water. The menu is highlighted by seasonal farmers market ingredients, and will soon have an accompanying rooftop vegetable garden and educational food center. (450 E 29th St. New York, NY, 212.729.9790, riverparknyc.com)
Photo: Stone Barns Center For Food & Agriculture

The co-founder and editor-at-large at offMetro, Lauren is a sustainable travel specialist and freelance journalist with frequent bylines in National Geographic, Bicycling Magazine and Shape. Follow Lauren's adventures at @laurenmati.