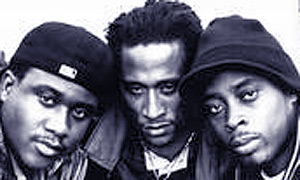 What: City Parks Foundation presents a free concert featuring 80's hip hop group Brand Nubian.
Where: Brower Park, a 7-acre park in the center of Crown Heights, Brooklyn.
When: Wednesday, July 9th at 7 p.m.
Why: You've survived hump day. Live in the mid-week moment by treating yourself to the sounds of an old-school hip-hop group that'll take you back with popular classics like "Word is Bond" in addition to songs from their latest albums: Fire in the Hole and Time's Runnin' Out. If you miss this event, upcoming concerts include reggae artist Richie Spice on July 16th and hip-hop artist Bahamedia on July 23rd. For more info on future Brower Park summer listings and City Park Foundation events (including dance and theater performances) visit their website.
How to get there: Take the C train downtown. Get off at Kingston–Throop Avenues. Exit near Fulton and Kingston. Head West on Fulton towards Tompkins. Turn left onto Brooklyn Ave and walk 6 minutes to St. Marks Ave. Click on the HopStop link below for alternate express train options and exact directions to this location from anywhere on Manhattan. (Brower Park, 212.360.1399, nycgovparks.org)
Photo: Courtesy of City Parks Foundation