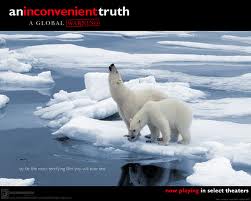 What: "Art & Global Survival" Presentation and Film Screening
Where: Tabla Rasa Gallery, Brooklyn
Why: Global Warming can't continue to be a half-taken-seriously topic. Swedish-born Anders Knutsson has been painting 1,000-year-old trees for 19 years, and in his discussion on Saturday, he will address the essential role his subject plays in resolving climate issues. If you haven't seen Al Gore's "An Inconvenient Truth," this is a great opportunity. Art for Climate's Sake.
When: Saturday, February 9, 2008, talk starts 2:00 p.m., film starts 4:00 p.m.
Cost: Free, although seating is limited

How to Get There: Take the yellow line's southbound R Train to 45th St., walk to 48th St., turn right and walk down to #224. (224 48 St., Brooklyn, 917.880.8337, visit www.TablaRasaGallery.com for gallery hours and upcoming events.)
The co-founder and editor-at-large at offMetro, Lauren is a sustainable travel specialist and freelance journalist with frequent bylines in National Geographic, Bicycling Magazine and Shape. Follow Lauren's adventures at @laurenmati.