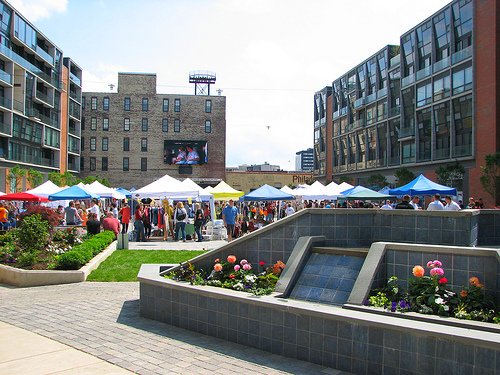 The cozy creative nook of Philly's Piazza at Schmidts in the Northern Liberties neighborhood now looks to be heading in the direction of a strip mall. [philly.com]
NYC Performing Arts Spaces is looking for composers in Queens. [NYCSpaces]
All ambitious creative types should head to the Work It Brooklyn networking event on Wednesday. [BrooklynBased]
Love to shuck? The Chesapeake Oyster and Beer Festival takes place this weekend in Baltimore. [Thrillist]
The experiential opera-theater-concert music organization Opera Cabal will perform at Galapagos Art Space on Monday. [Galapagos]
The co-founder and editor-at-large at offMetro, Lauren is a sustainable travel specialist and freelance journalist with frequent bylines in National Geographic, Bicycling Magazine and Shape. Follow Lauren's adventures at @laurenmati.