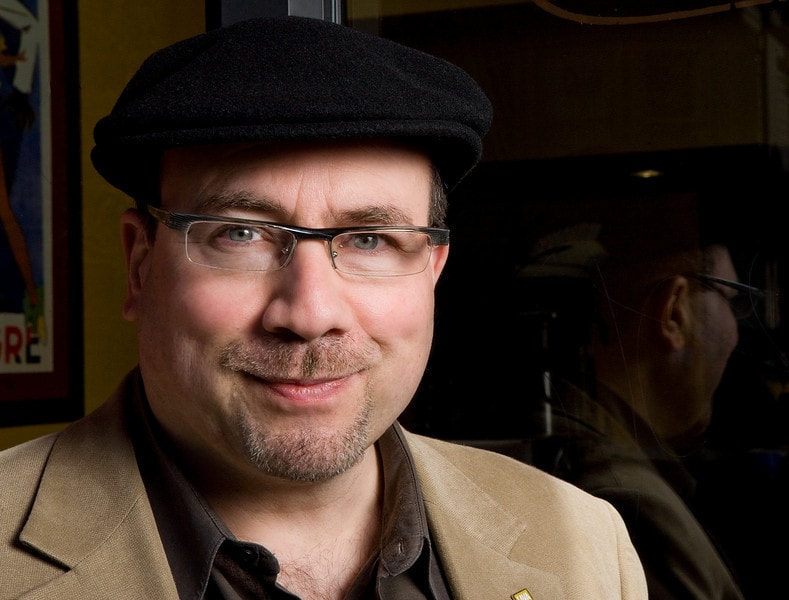 Craig Newmark is one of those quintessential Bay Area types who can do it all. We know him best as the "Craig" of craigslist, but in addition to being Internet entrepreneur extraordinaire, Mr. Newmark is also a community builder, advocate for personal voice, and a philanthropist.
In addition to serving as craigslist's chairman of the board—helping us find apartments, sell our old furniture, and maybe even live happily every after with that cutie who slipped by on Muni—he is hard at work on a personal goal that will connect people in even greater and more poignant ways. His latest venture, craigconnects, does just that. The site, which celebrated its two-year anniversary earlier in 2013, focuses on bringing people together for social good.
Its tagline, "Using technology to give the voiceless a real voice and the powerless real power," says it all, but oM chatted with the famous Craig to learn a bit more about craigconnects, making the world more fair, and his favorite cafe in San Francisco.
Can you tell me about craigconnects and what it's used for?
In the short term, craigconnects is about supporting the people who are really good at helping causes I believe in, and also learning how to better help out. For example, I'm devoting a lot of time, energy, and cash to support organizations devoted to veterans and military families, and to help out at the Department of Veterans Affairs.
In the long term, over a 20-year period, I hope to learn how to get everyone on the planet connected, so that everyone has a chance to have his or her voice heard. My belief is that we're seeing a power shift, a re-balancing of power where ordinary people will, in groups, have power to balance that of people with authority and capital.
On your site, you list many different organizations with which you are involved. Can you tell us about those organizations and what you do with them?
I primarily help them out with social media. I give them tips on how to use it, and I'll use my own social networks to support the social media of those groups. I do help out with relatively small financial contributions, modest ones, since my net worth is vastly overstated in the press.
How can people get involved in supporting these efforts?
Primarily by sharing the social media posts that I make on behalf of those efforts. For example, people can retweet what I do on Twitter, and Share those posts on Facebook, Google+, and LinkedIn.
On your site it states that you support The Huffington Post. What about HuffPost connects with you?
They have a core set of news professionals with high standards. For example, David Wood, who's done great works supporting vets.
How does social media influence what you do?
Social media helps me get a good idea of what's going on from the grassroots up. That helps me not only with public service and philanthropy but also with customer service.
Why do you believe having a voice is important?
Everyone deserves respect and the chance to be heard. That's only fair.  As a nerd, part of my dysfunction is that life should be fair. Realistically, I know that it's not, but I feel that people can work together so that more people are treated more fairly.
What does your day-to-day life look like?
I get up and do what needs to get done, including customer service and philanthropy. Often there's a coffee break in there, and for sure lunch. Quite often I have meetings with people with similar interests. After dinner, more work. In there, I spend time with the wife, and also read a lot and watch TV.
Are you a San Francisco native?
No, I'm from Jersey. Not many SF natives around.
What is your favorite San Francisco getaway?
Reverie Cafe in my neighborhood. That's where I met the woman I married recently, and where I have meetings when more convenient than our offices downtown.
Photo: Stephanie Canciello, unali artists