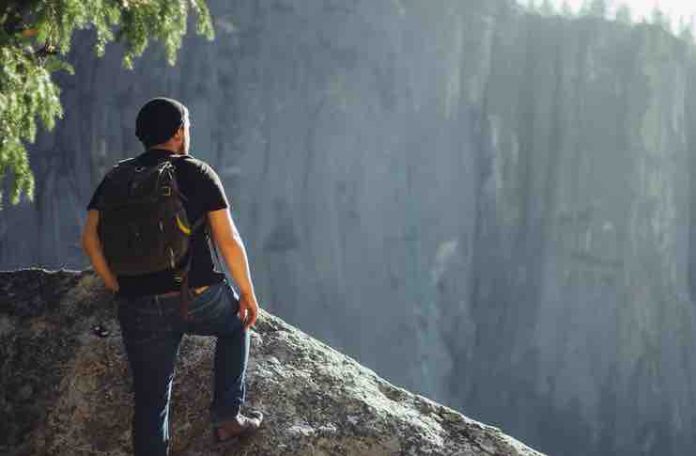 While California is known for its glitz, glamor, and bright lights, it is equally well-known for its gorgeous countryside, coastline, and other scenery. If you are looking for romantic spots in California to take a break with your other half, there are plenty to choose from. Here are some of the most romantic places that you are sure to fall in love with as much as you fell in love with your partner.
La Jolla
There is nothing quite as romantic as strolling along a picturesque coastline. And the long curving stretch in La Jolla, San Diego, is one of the best places for a coastal romantic stroll in all of California.
The hilly neighborhood of La Jolla sits upon the gorgeous Pacific Ocean. It's surrounded on three sides by beaches and ocean bluffs. It does not really matter exactly where you are along the coastline. There are that many spots that offer beautiful views across the ocean.
La Jolla is the ideal place to snuggle up with your loved one and watch the sun go down. There are plenty of other things to do in San Diego besides enjoying the stunning coast, though, so the area is the perfect place for a short break with your partner.
Check out this video to get a glimpse of La Jolla:
Napa Valley
The beautiful countryside and wineries of Napa Valley can be enjoyed in many ways, but if you want a truly unforgettable romantic moment, you should go hot air ballooning over the valley.
You will also want to visit downtown Napa's many boutiques, galleries, and wine tasting rooms. There are plenty of world-class restaurants, luxury spas, and gorgeous resorts, too, which all add up to the perfect recipe for a romantic escape.
One thing you should not miss out on is enjoying a unique romantic starlight spa experience at The Spa at Solage.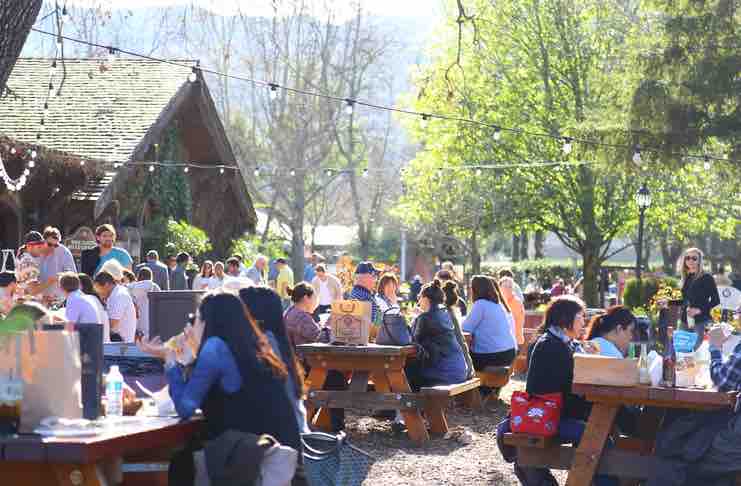 Santa Catalina Island
With secluded beaches, beautiful scenery, and picturesque villages, Santa Catalina Island is the ideal romantic retreat. The town of Avalon has a good choice of accommodations. It also has plenty of bars, and restaurants, and the coastline provides a beautiful setting for couples to enjoy.
At Avalon's sheltered beaches, there are plenty of activities to do, too. If you enjoy swimming, kayaking, or snorkeling, Descanso Beach is the place to head. It is tucked away in a magical cove.
Yosemite National Park
If you and your partner are nature lovers, you will want to head to the world-famous Yosemite National Park.
The breathtaking scenery is unparalleled. There are hundreds of spots that will provide great photo opportunities to keep the memories alive for years to come. However, to have a truly romantic time, it is best to visit in the off-peak season. At this time, you can explore the woods and waters with more privacy and really connect with one another and nature.
Drive Tioga Pass Road, which is usually open between May and November, is a good option. There, you can experience the wonder of the alpine lakes and beautiful meadows.
Carmel-by-the Sea
The incredibly pretty seaside resort Carmel-by-the Sea is bursting with charm. With fairytale cottages, unique boutiques, hidden passageways, gorgeous hotels, and fine-dining restaurants, Carmel-by-the Sea is undoubtedly one of the most romantic spots in California.
Take a ten-minute walk from the town center and you will discover a lovely sandy beach surrounded by distinctive-looking cypress trees. And further south, you can explore the remarkable coastline of Big Sur.
Check out this walking tour of Carmel-by-the Sea:
Big Sur
Big Sur is big on romantic spots. Whether you cruise in a car along the winding coastline or stay in a luxury resort, you will not forget the experience in a hurry.
You could visit the famous redwoods at Pfeiffer Big Sur State Park. You can hike the gorgeous coastal trails, explore beautiful waterfalls like Salmon Falls, or watch the sunset on the silky sands of Pfeiffer Beach. There are plenty of top-class restaurants around Big Sur, too.
The highly renowned Post Ranch Inn at Sierra del Mar comes recommended. It has spectacular views over the water and provides delicious seasonal gourmet dishes.
Ferndale
If you have a penchant for old-fashioned America, the sleepy Victorian village of Ferndale will give you goosebumps. It contains over two hundred restored Victorian buildings. All this, in a beautiful rural setting, only five miles away from the Pacific Ocean.
Surrounded by dairy farms in Humboldt County, this village is sure to provide you and your partner with a timeless romantic experience. The charming bed-and-breakfast hotels with vintage-style rooms are to die for.
If you want to go the whole hog, stay at the most luxurious hotel in the village: The Gingerbread Mansion Inn. In addition to having beautiful Victorian furniture and period décor, it also provides a Romantic Picnic for Two Baskets that you can take to the park or beach. Awww, how lovely does that sound?