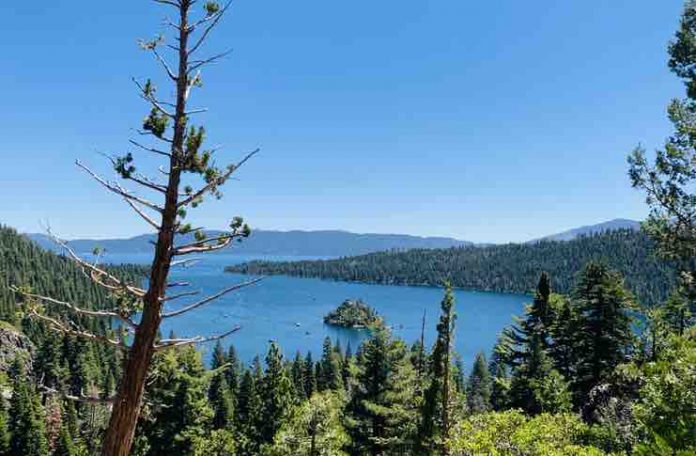 Want to go on a few classic road trips in California this year? Good choice. The Golden State is probably one of the best places on the planet for a road trip.
As the 3rd largest state in the country, California is packed with scenic routes. It has almost 900 miles of coast, more than 350 mountain ranges, lush waterfalls, endless farmlands, wineries, canyons, and even rocky deserts. California has it all.
The best way to explore all that is obviously, in a car. However, since offMetro tries to be as green as possible, we recommend using services like share my car, which offer car-sharing solutions. The obvious benefit of these services is that there are fewer cars on the road, hence fewer emissions being emitted.
So now you're all excited about a greener road trip in California? You've probably heard of the famous scenic trip on Highway 1 (called the Pacific Coast Highway at the south end) that passes through California's Central Coast.
It's an amazing route that starts up north at Leggett (Mendocino county) and goes down to Dana Point, which is between Santa Monica and San Diego (more details here). However, it's not the only magical road trip in California. In this post, we'll discuss a few more of these unforgettable road trips, which could soon be on your bucket list.
5 Amazing Road Trips in California – That You Should Try:
1. The Eastern Sierras Route
This beautiful route starts in Lone Pine and ends in South Lake Tahoe. It's a bit more than 230 miles long, done mainly on highway 395. Compared to the beaches you'll see on California's Central Coast trip, here you'll encounter stunning forests, old mining towns, and geological wonders.
As you start in the small ex-mining town of Lone Pine, you can go for a hike on the famous Alabama Hills, where blockbusters like Gladiator and Django Unchained were filmed.
As you head up north, I suggest a short excursion on Highway 168, to explore the magnificent Ancient Bristlecone Pine Forest. It's home to some of the oldest living trees in the world.
Check out this video to get a glimpse:
Returning to Highway 395, heading north, you'll pass by the beautiful Mono Lake. It's an ancient saline soda lake that was formed at least 760,000 years ago. The lake is home to trillions of brine shrimp, millions of birds, and the famous tufa towers. The lake also supplies water to L.A, almost 350 miles away.
2. The Road To Lassen Volcanic National Park
This is definitely one of my top favorite road trips in California. This 190 miles road trip starts in Redding and heads up on I-5 to Shasta Lake, the largest reservoir in California. If you're into fishing – it's a great spot to stop for a bit of fish catching.
After that, you'll drive past gorgeous Mount Shasta. The 14,162-foot mountain is a truly special place. "I was fifty miles away, afoot, alone and weary, yet all my blood turned to wine…", said John Muir, a famous naturalist, author, and "father of the National Parks".
For Native Americans, Mount Shasta was a spiritual center of the universe, and they performed sacred ceremonies on the mountain. If you're already there, stop at the Mt. Shasta Sisson Museum.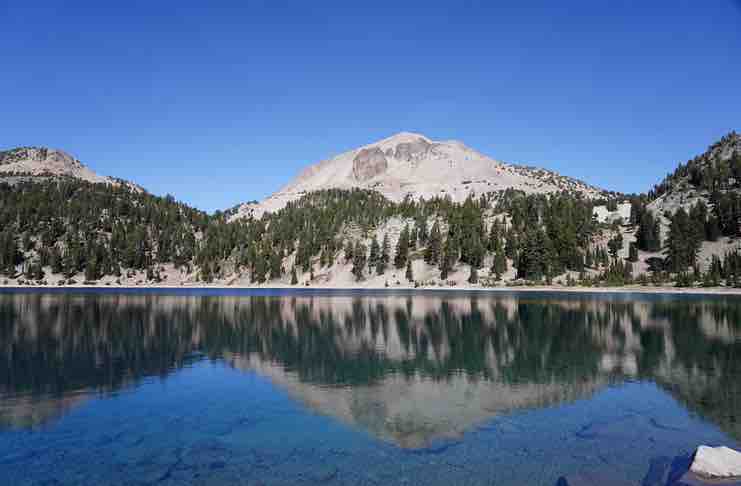 Next, you'll be driving south on Highway 89. This is already part of the 500-mile Volcanic Legacy Scenic byway. You'll end up at the beautiful Lake Almanor, nearby the bubbling grounds of Lassen Volcanic National Park.
3. A Wine Road Trip in Napa and Sonoma
This lovely and scenic 160 miles road trip starts in San Francisco and ends in San Francisco. It's a meandering route that flows through the countryside filled with beautiful small towns, bountiful vineyards, green meadows, and really nice people.
As you drive north on Highway 121, you should stop at Napa, in the heart of the Napa Valley. Napa's downtown is famous for its late 1800s and early 1900s architecture. It has a lovely riverfront promenade with cute shops and good restaurants.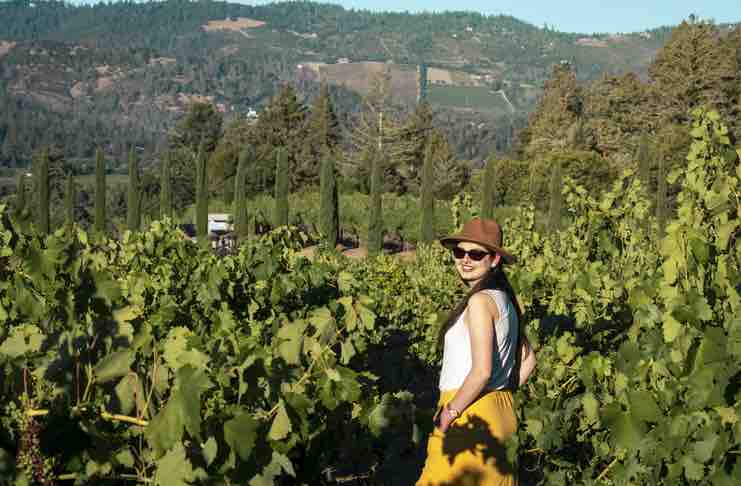 As you continue north on Highway 121, you should definitely take Napa's famous Silverado Trail, on which you'll be able to visit and taste some of the best wineries in the country. Since you'll be drinking quite a lot of wine, we suggest you stay a night or two at one of the local hotels, like Meadowood Napa Valley or Solage Calistoga.
After tasting enough wine (and only if you can still drive!) – get on the Calistoga Road and Highway 12 back to Sonoma. On this route, you can stop at a few beautiful green parks, like the Robert Louis Stevenson State Park or Jack London State Historic Park.
4. Lake Tahoe to Yosemite National Park
This too is one of my top favorite road trips in California, and for good reasons. Starting already at the gorgeous scene of South Lake Tahoe, this route takes you 215 miles until Yosemite National Park.
On Highway 395, you'll head south to Mammoth Lakes, where you can do some excellent hiking and mountain biking, or skiing and snowboarding during the winter.
For more about hiking in Mammoth Lakes, watch this video:
From there, go off Highway 395 to Tioga Pass (or Highway 120), but check first if it's open. This route will give you a stunning view of Yosemite National Park's scenery. As you explore North Yosemite, you shouldn't miss the beauty of Wapama Falls. Also, go hiking at Tuolumne Grove to see the giant sequoias.
5. The Desert Drive
Driving in the desert always makes me feel as if I'm on Mars, and I love it. This 290 miles long drive starts in San Diego and ends at Joshua Tree National Park.
Take at least 4 or 5 days to explore the deserts' amazing rock formations, hidden oases, spectacular hiking trails, epic natural landscapes, as well as inspiring architecture, art and so much more.
As you leave San Diego, head northeast on Highway 163, and onto Highway 78, with Anza-Borrego Desert State Park as your first destination. This desert park is known for its wildflower super blooms during spring. However, even in the summer when the flowers aren't blooming – the landscape is fascinating.
Watch this to get a sense of what you can expect:
Then, continue on Palm Canyon Drive to the Salton Sea. This is one of the largest inland seas on the planet, but sadly – it's drying up. From there, you can drive to the unusual city of Slab, which is an abandoned Navy base that became an off-grid living community. These guys always impress me with their unique lifestyle. From Slab City you can go north on Highway 111 to enjoy a dip in a pool, in Palm Springs.
Concluding…
There are plenty of amazing road trips to do in California, but I had to choose just 5. I hope you'll enjoy at least one of these, but try and be green – rent an electric car, and drive safe!
Want to read more of our latest posts? Check out these 5 beautiful spots for hunting in California.