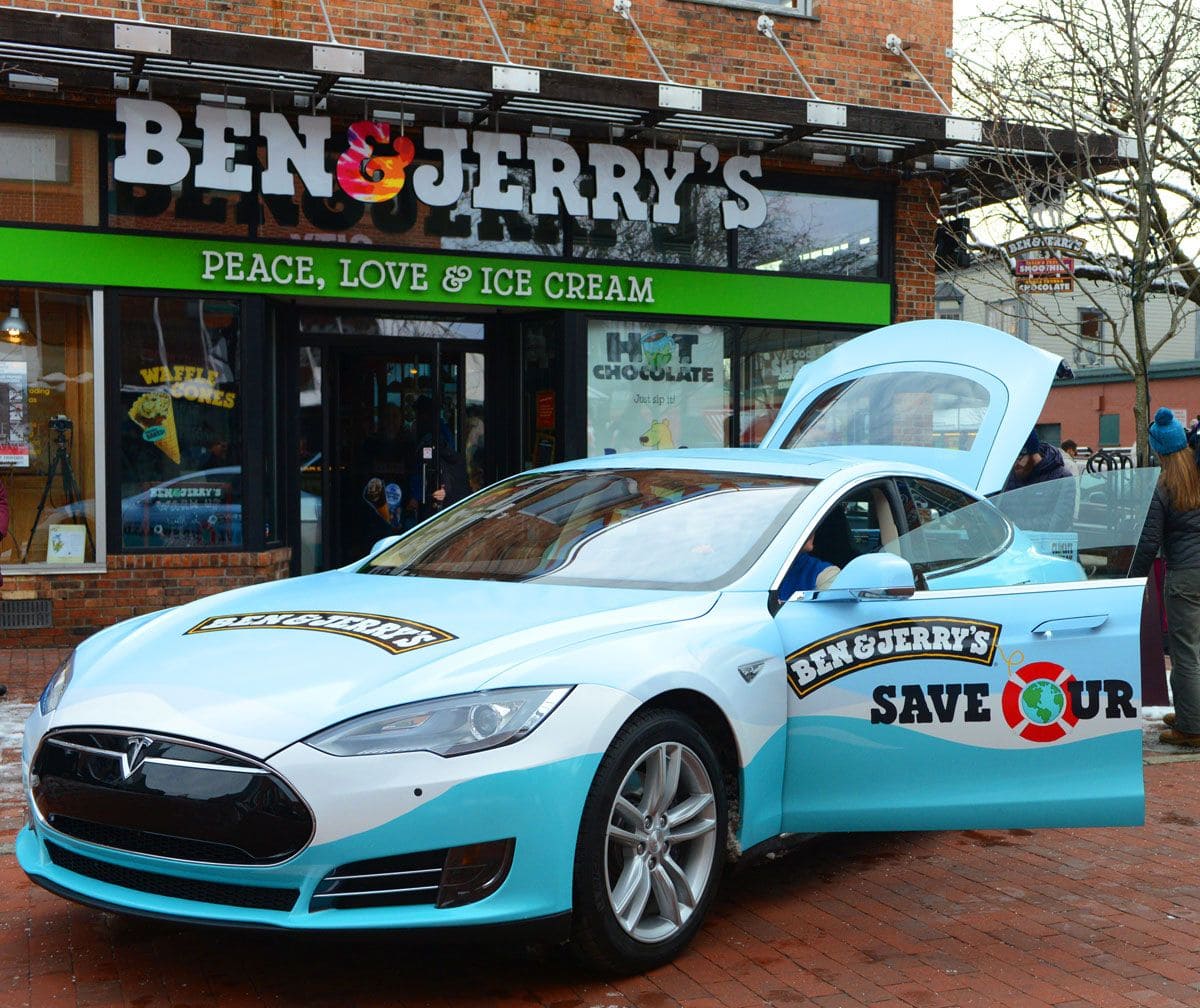 I scream, you scream, we all scream for… climate change awareness. (And free ice cream.)
This May, something special is rolling into town: A 100-percent electric Tesla vehicle fully stocked with Ben & Jerry's ice cream. The activist ice cream company, which has thrown its sweet muscle behind issues from marriage equality to cleaning up politics, is currently out on its Save Our Swirled Tour to fight climate change, one delicious scoop at a time.
The tour, which began in San Diego on April 1, will cruise around the nation (ending in Miami), doling out free ice cream and good cheer, along with an ever-important reality check about climate change. Ben & Jerry's — which is so committed to the environment that the company itself is on the path to go 100-percent clean energy by 2020 — has partnered with Avaaz, a "global web movement to bring people-powered politics to decision-making everywhere," to spread climate change awareness and make a difference. So while the free ice cream certainly, um, sweetens the deal, we're just as excited about the 100% Clean Power Petition that the ice cream Tesla will have available at each stop.
As United Nations Secretary General Ban Ki-Moon said, "We are the last generation that can fight climate change. We have a duty to act." Ben and Jerry and their fantastic ice cream crew are certainly doing their part, so let's all do ours too (and then reward do-gooding with a side of Chunky Monkey). 

The ice cream Tesla will be in San Francisco from May 8-29, 2015. Keep an eye out for it, or tweet @BenJerrysWest with #SaveOurSwirled, and the goodness may just come to you.