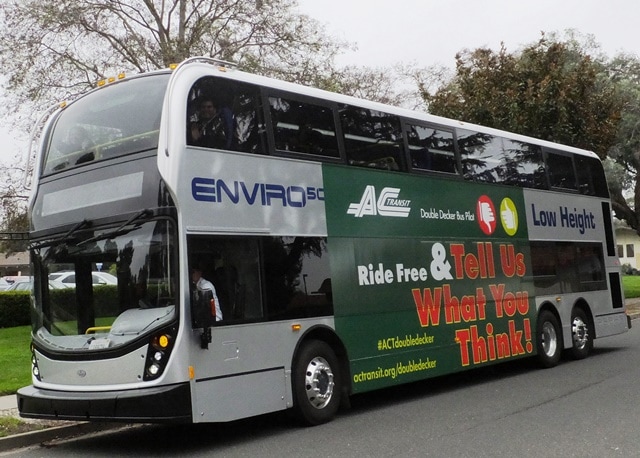 Good news transit lovers: For the next three weeks, AC Transit will be testing out new double-decker buses on select routes.
This is exciting for a number of reasons. It means ridership is growing, and the new buses promise comforts such as foot rests and panoramic views.
Most exciting, however, is that you can ride free on all the test routes—which include several transbay and local lines—now through March 15. Each bus has a two-slot bike rack in front, and folding bikes are allowed on the bus. So grab your bike, hop on a bus, and have an adventure!
Check out the test schedule to see where you might go.