When the temperatures drop, you can count on these six hotels to offer great rates and dreamy digs all season long. Whether you choose to escape to a cozy bohemian retreat in the Catskills or a glitzy casino in Atlantic City, these fabulous budget-friendly accommodations make it easy to plan a car-free getaway this winter.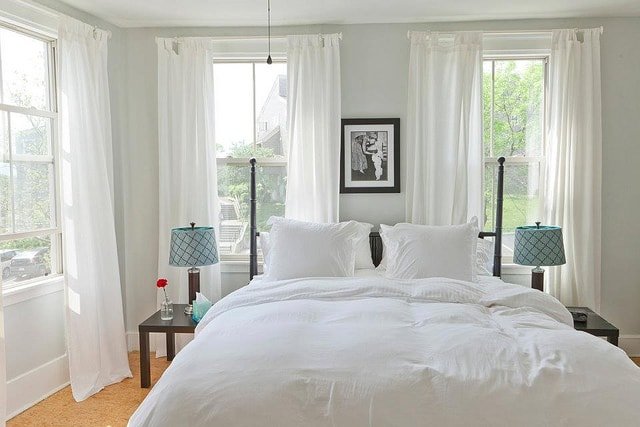 Front Street Guest House
From $99 | Hudson, NY
Ride Amtrak three hours along the river to this nautically-inspired, 10-room inn in the heart of historic Hudson. Upon arrival, enjoy complimentary apple-cider doughnuts, heavenly beds, a zen vibe, views of the Catskill Mountains, and great local tips, courtesy of owner Andy King.
How to get there: Take Amtrak out of Penn Station. Get off at Hudson. Main Street is within walking distance of the station.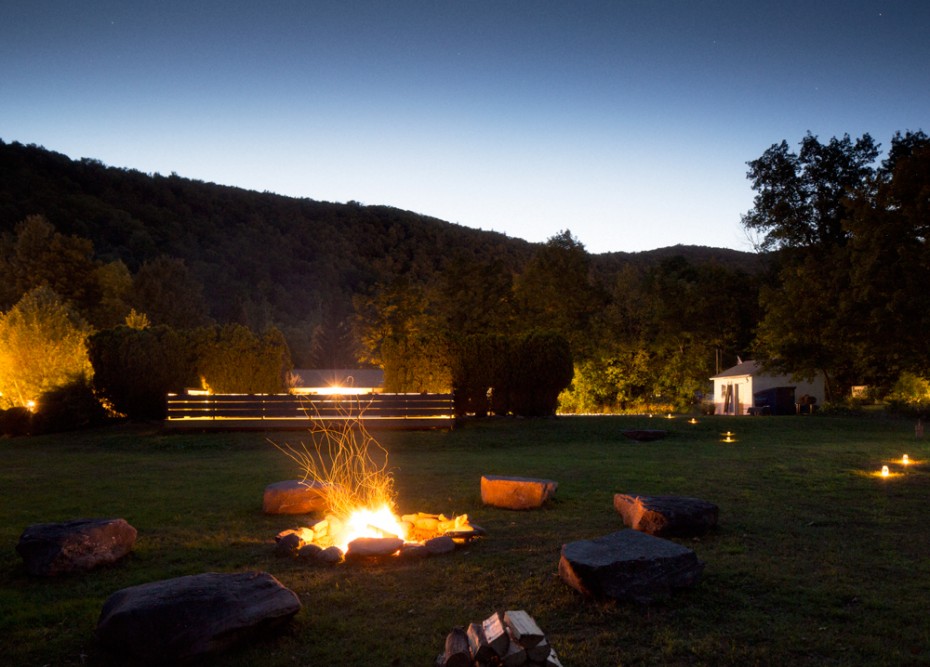 Graham & Co.
From $99 | Phoenicia, NY
After a 2.5 hour journey, you'll step off the bus and into the majestic mountain-wrapped world of the Catskills. Though you'll want to drop your bags and go get lost in the woods, take your welcome beer and linger a while at this vibey 20-room motel, providing things like free bikes, bonfires, and a free weekend breakfast.
How to get there: Adirondack Trailways stops in the center of Phoenicia as it heads down Route 28 for pickups and drop offs along endless miles of this country road. The Graham has wifi, but there is no cell service so buy a round trip ticket and get the return schedule in advance. Be aware that the stops on Route 28 are unscheduled. The driver will pick up riders gathered at the designated drop off/pick up points along the route, including Four Corners.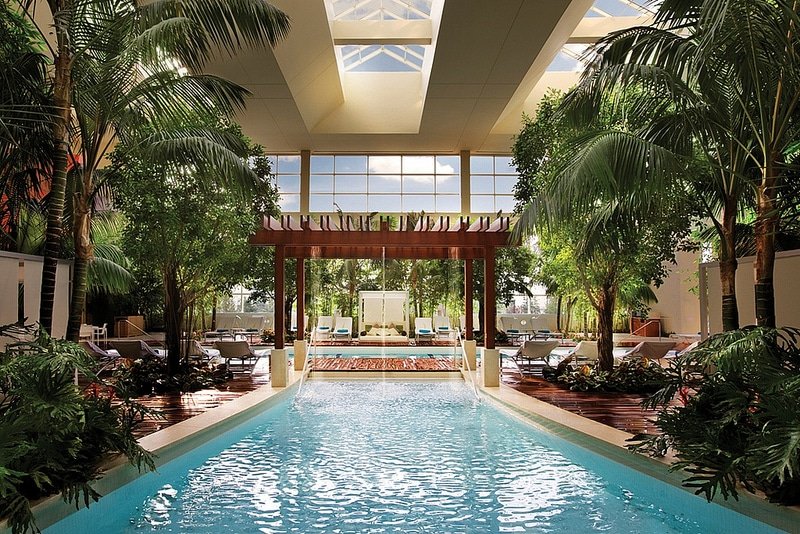 Borgata Hotel Casino & Spa
From $89/midweek | Atlantic City, NJ 
At The Water Club, relax in your plush room, gaze out at the sea and boardwalk through floor-to-ceiling windows, unwind at the pool with a cocktail, dine at Fornelletto, and get lucky at the tables—though for $89/night for this deluxe destination, we say you've already won.
How to get there: Take Megabus from 34th St between 11th Ave and 12th, or Greyhound from Port Authority (it drops off at a number of the casinos). The Atlantic City Jitney runs regularly, picking up and dropping off in front of most major casinos.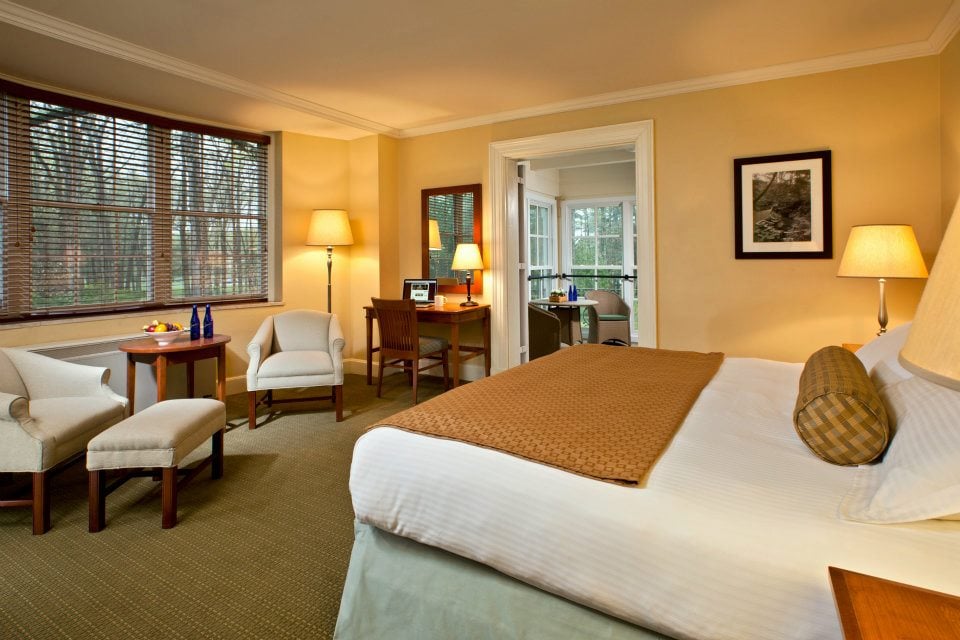 Gideon Putnam Spa Resort
From $99 | Saratoga Springs, NY
Tucked inside the beautiful 2,000-acre Saratoga Spa State Park, the resort is a quick walk from the Roosevelt Baths and Spa. Rent on-site snowshoes and go explore the grounds before indulging in a signature mineral bath. The hotel's free shuttle will take you anywhere in town, be it Circus Café for lunch, shopping and gallery hopping along Beekman Street, or breakfast at Mrs. London's.
How to get there: Take Amtrak from Penn Station to Saratoga Springs in just over three hours. Megabus and Adirondack Trailways also serves Saratoga. Several hotels, including the Gideon Putnam offer shuttle service, so inquire when you book your room.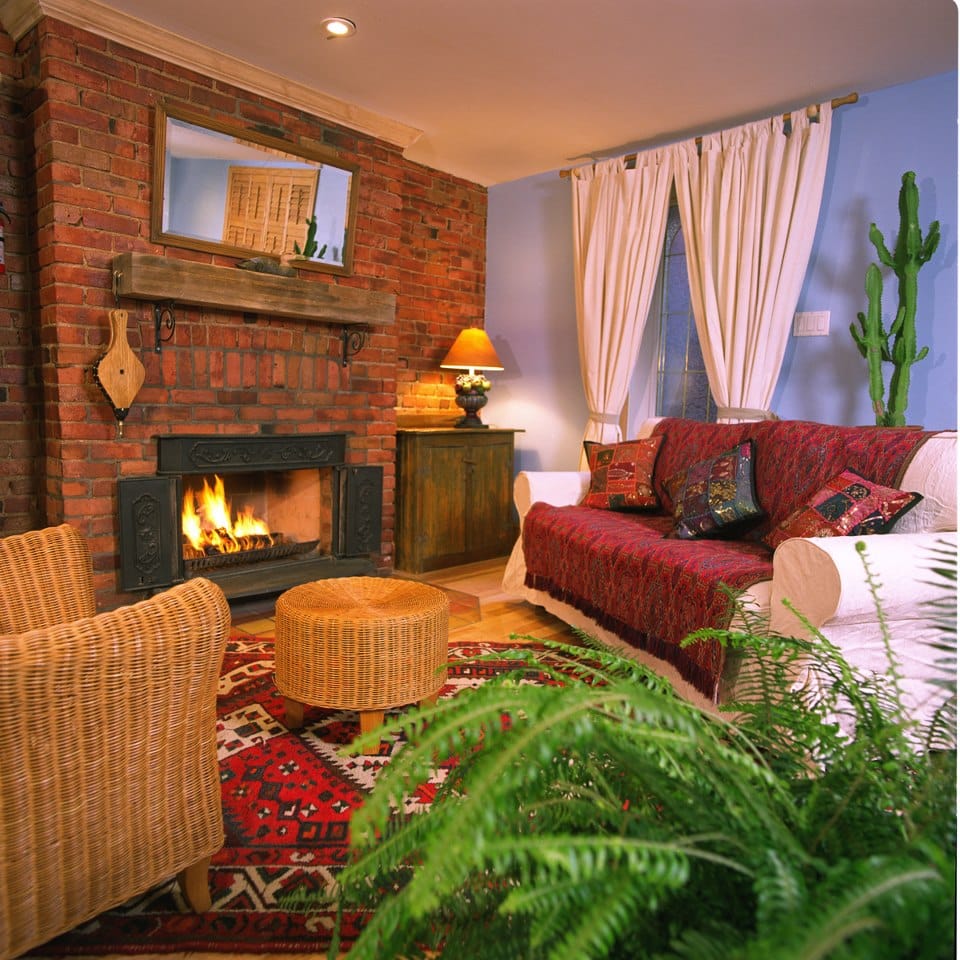 Les Bon Matins
From $99 | Montreal, CAN
Though you've traveled far to see Montreal, this bed and breakfast's cozy chambers are hard to leave. These design-conscious early 20th century residences near Bell Centre come with fireplaces, free cocktails, hot chocolate, tea, homemade cookies and a memorably delicious breakfast, served by innkeeper Harold Côté. There is much to see and experience in the city, beginning with this exquisite spot.
How to get there: Consult oM's public transit guide to Montreal (Les Bons Matins, 1401, Argyle Ave., 800.588.5280)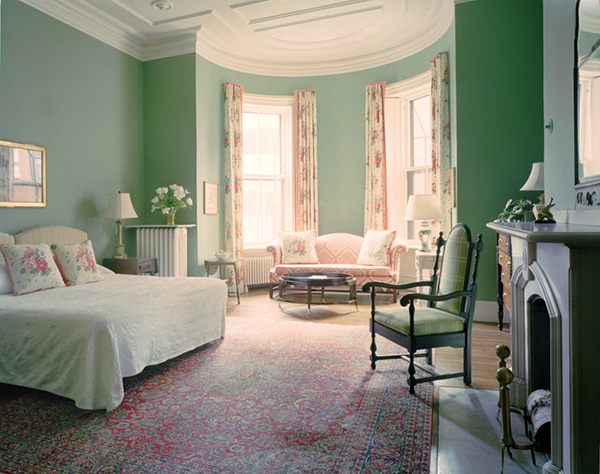 The College Club of Boston
From $99 | Boston, MA
Make Back Bay your home base on your next visit to Boston. A few blocks from Boylston street, Boston Common and the Arlington T stop, the College Club's 11 rooms are named after various schools—Smith, Tufts, Oberlin, Radcliffe, Vassar, Connecticut College—so some guests may delight in reminiscing about their alma mater during their stay. You do not need to be a member to be able to enjoy this rare and affordable gem—as Mark Twain and feminist Lucy Stone did—located in a Victorian brownstone inside the oldest women's college club in the country. How to get there: Consult oM's public transit guide to Boston. (44 Commonwealth Ave., 617.536.9510)