An afternoon in South Norwalk is a busy affair. Bordered by the Norwalk River and Norwalk Harbor, SoNo, as the locals fondly call it, is a dreamy destination for mariners and wayfarers alike.
On Washington Street, SoNo's main drag, a bustling hub of bars and eateries spill out onto the sidewalk in an appealing tangle of tables, chairs and umbrellas. There is an international assortment of delicious places to dine, whether you're craving naan or nachos. South Norwalk, Connecticut is old, and as you walk along the thoroughfare, make a habit of occasionally looking up to enjoy facades dating back to the late 19th century.
Last weekend, oM discovered you can see the sharks and the sights in SoNo with a roundtrip budget of $40.
Getting there and back: $20.50
SoNo is an hour away from the city via Metro North. Take this trip on the weekend to ensure you're getting the best deal with an off-peak ticket. Ride the New Haven Line to South Norwalk.
Things to do

South Norwalk Maritime Aquarium | $9.95/kids, $11.95/adults | 10 North Water St. | maritimeaquarium.org
Just a ten minute walk from the train, the aquarium is easy to reach and not to be missed on your visit. The $12 admission will gain you access to several, well-curated underwater exhibits. An indoor/outdoor seal pool will hold your interest for much longer than anticipated and the dark, extraterrestrial jellyfish tank is so beautiful it's trippy. The aquarium itself is well-laid out and by simply following the path through the space, you will go on a journey that includes everything from stingrays to tree frogs. And there are plenty of activities along the way: during our visit, we learned you are never too old to stand in line to pet a shark.
Washington Street
Washington Street is a pleasant boulevard of unique sidewalk shops and cafes. Standouts on the tree-lined strip are A Taste Of Holland, a shop devoted to all things Amsterdam, and Klaff's, an eclectic home-design store with artful displays that are amusing even if you aren't a home owner.
Here you will also find several galleries like the popular Perry-Matto Gallery, where jewelry and art pieces from all over the world hang side by side. If you're looking to visit later this summer, mark your calendars for the SoNo Arts Celebration on August 3-4.
Where to eat and drink
Take advantage of great deals by visiting these eateries during SoNo Restaurant Week.

Barcelona | $6 | 63.65 N. Main St. | barcelonawinebar.com
After strolling the streets on a hot summer day, grab a seat on Barcelona's patio and people watch while sipping a glass of white wine sangria.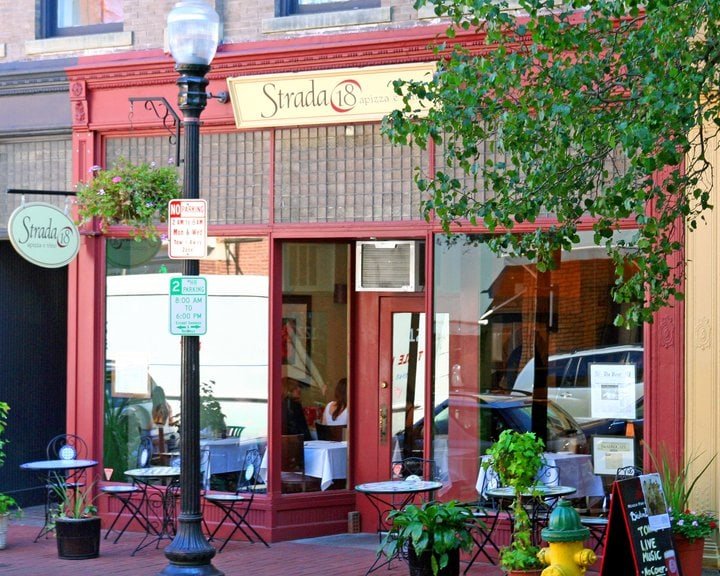 Strada 18 | $7 – $15 | 122 Washington St. | strada18.com
Strada 18 is a little Italian eatery with a big fan base in SoNo. Diners who stop by for lunch can nibble on an assortment of meats and cheeses or choose from their good-sized list of Italian flat bread sandwiches.
Donovan's | $5 – $15 | 138 Washington St | donovanssono.com
This SoNo monument is worth a stop. The pub, once owned by mayor Jeremiah Donovan, has been an institution in this small town since the nineteenth century. The busy menu at Donovan's has all of your pub food favorites and is a great place to go if you feel like a burger and fries and a draft beer for lunch. The friendly staff and the quick service is also a plus, and if you're hungry after touring the town, you will have a fully sated stomach in no time.
The SoNo Baking Company & Cafe | $3 | 101 Water St. | sonobaking.com
After lunch, if you've saved room and a few bucks, try the applause-worthy apple almond tart at this in-house caterer for Martha Stewart. The perfectly cooked pastry is the right size to split between two. Stay at the darling shop, or take it to go and enjoy the sweet with some scenic views on your train ride home.
Photos: Kea Krause, Maritime Aquarium, Strada 18

View South Norwalk, Connecticut in a larger map